Uendelig [Infinite] was performed for the first time by Molly Haslund and her co-performer Oliver Maarup at the opening of First There Is a Mountain Wadden Tide 2023 on August 31st. They repeated Uendelig on September the 10th, 17th, 24th, and on October 1st - all dates 2pm at the beach by Blåvandshuk, Denmark Each performance was accompanied by people who came to walk together. After Molly Haslund and Oliver Maarup marked the 100 metre long and 40 metre wide infinity sign on the beach, everyone who had been watching from the dunes was invited down to the beach to walk around and around the "infinity path" for as long or short a time as they wished.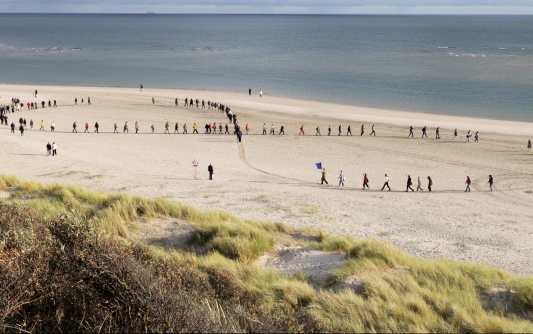 Knee-Deep, a sculpture for VEGA Skola Haaninge, Stockholm, Sweden by artist Molly Haslund and architect Aspasia Balta.Commissioned in 2021, inaugurated in 2023.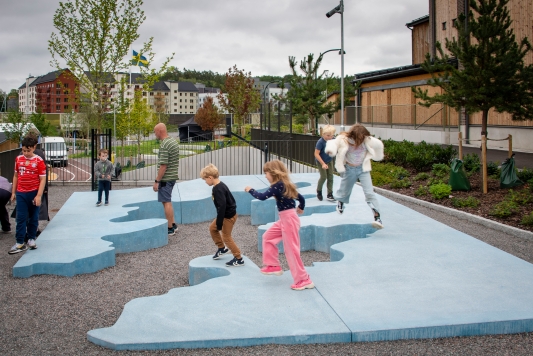 Flower Drop. Introducing Molly Haslund offers an unprecedented overview of the practice of one of Denmark's leading contemporary artists. The book presents a selection of Haslund's work produced over the last two decades, tracking the development of her signature conceptual and material approach to both the extraordinary and the everyday.