Infinite 2023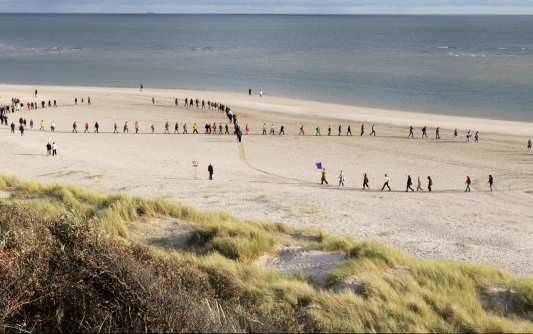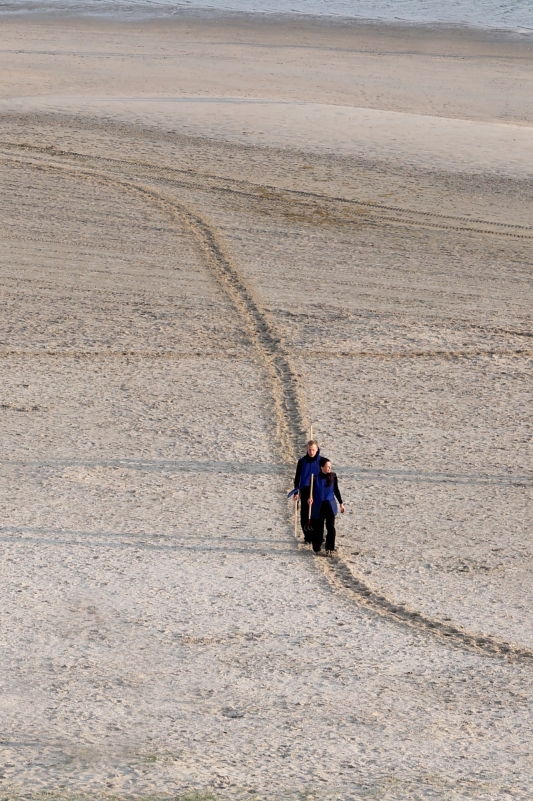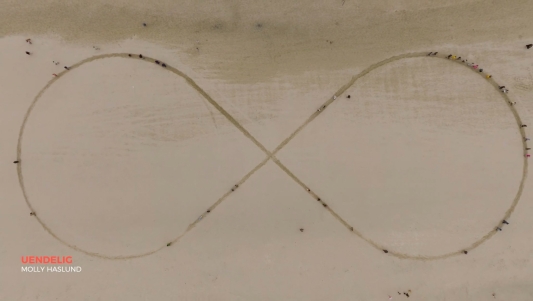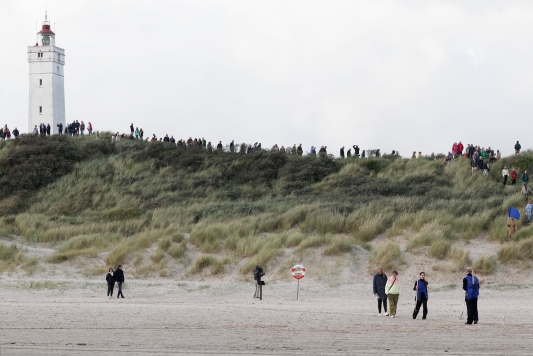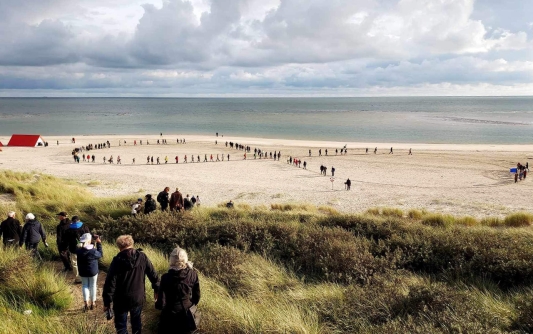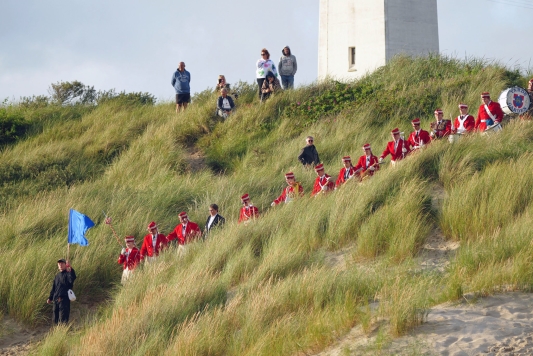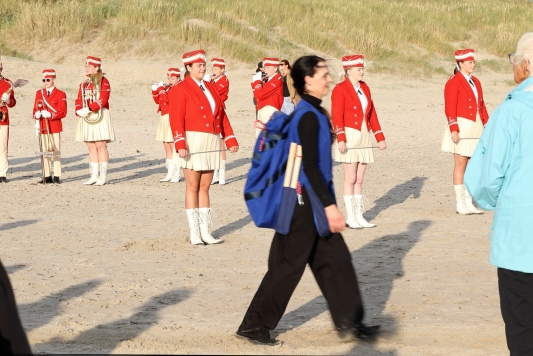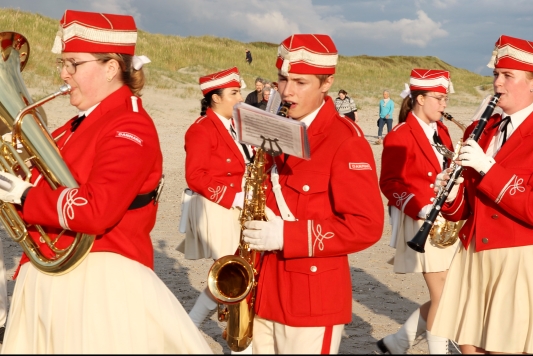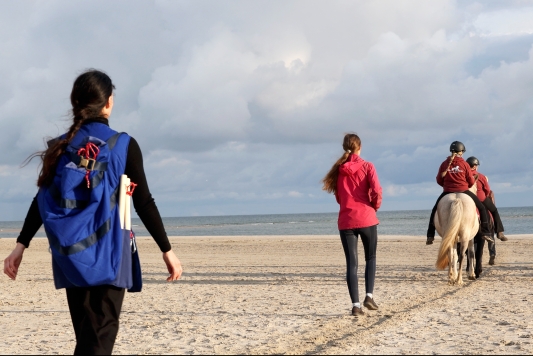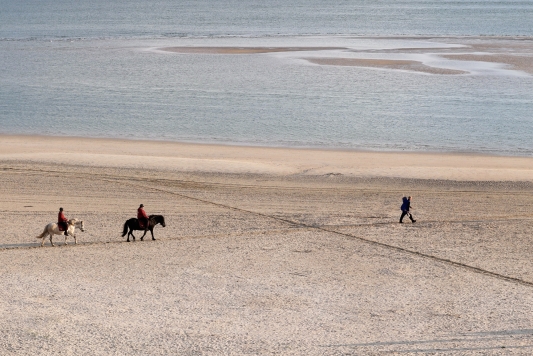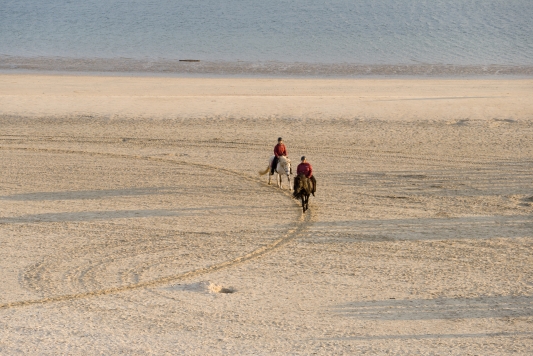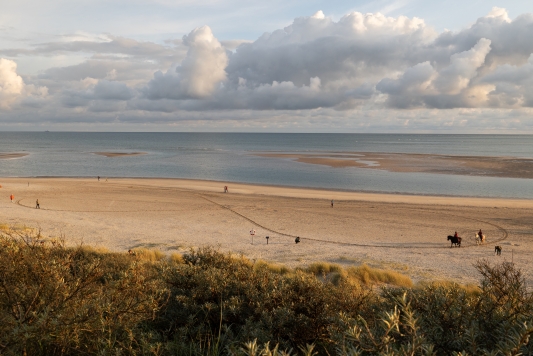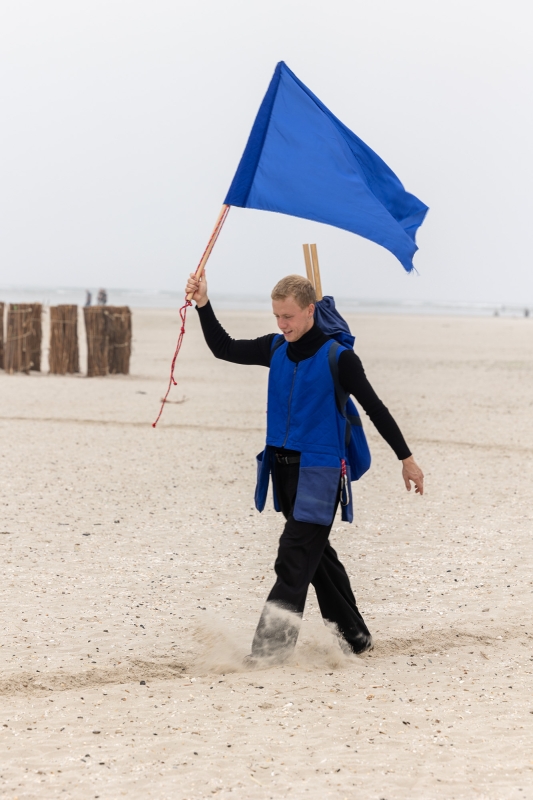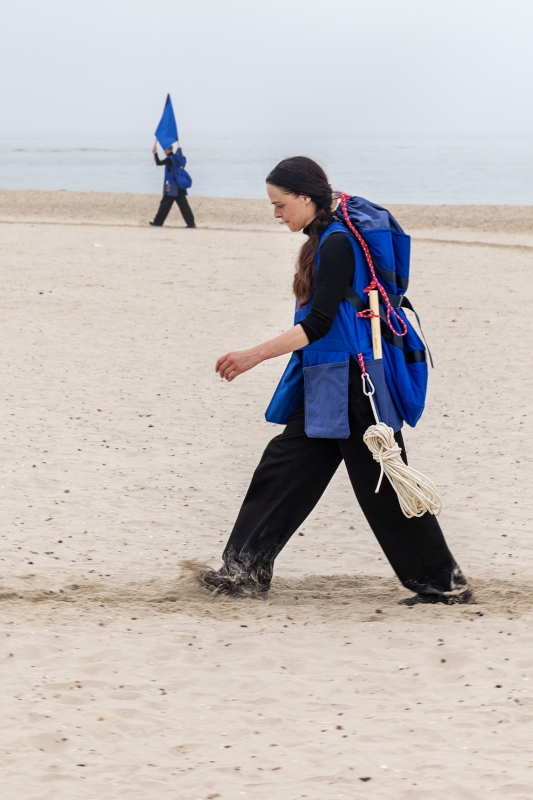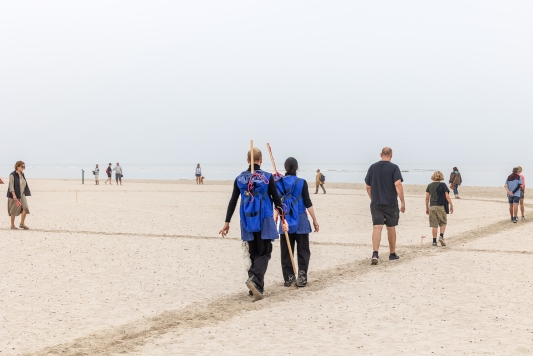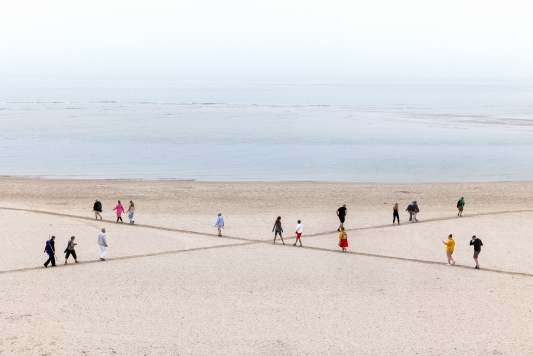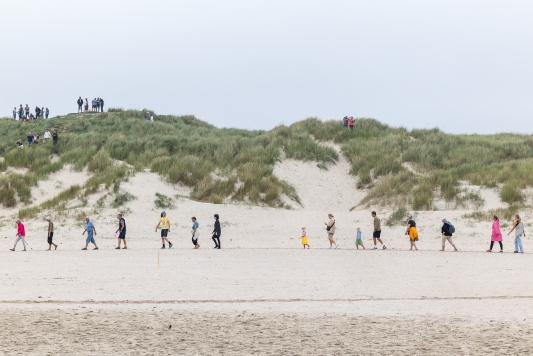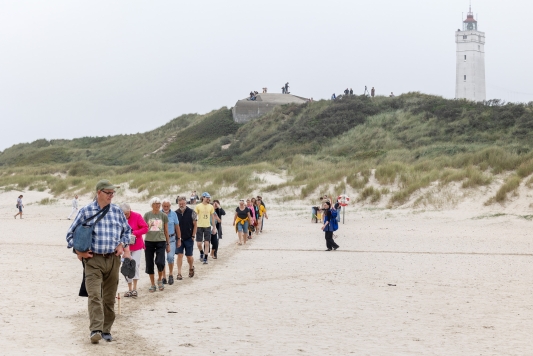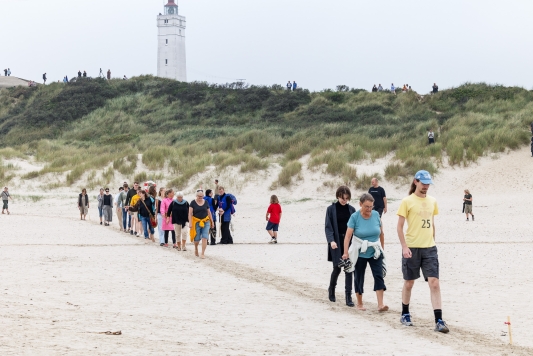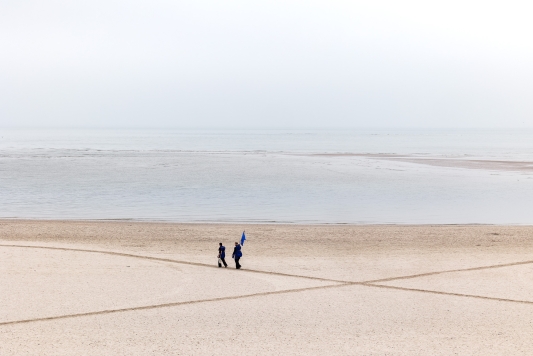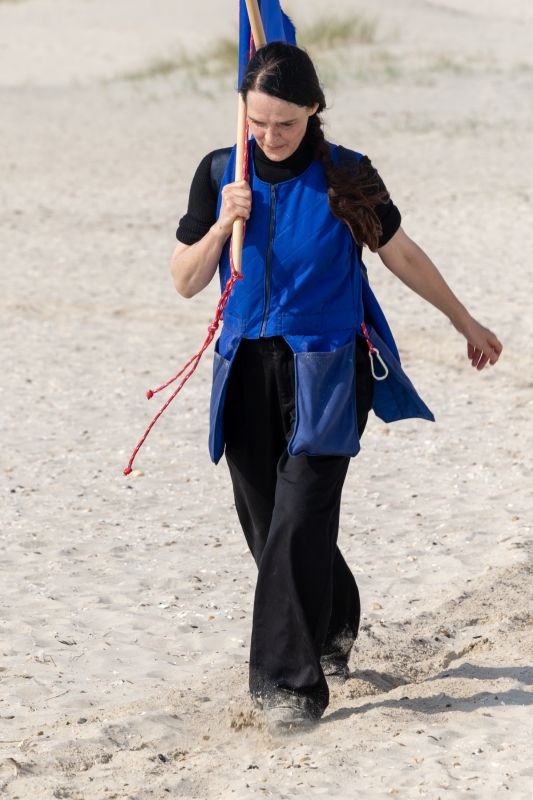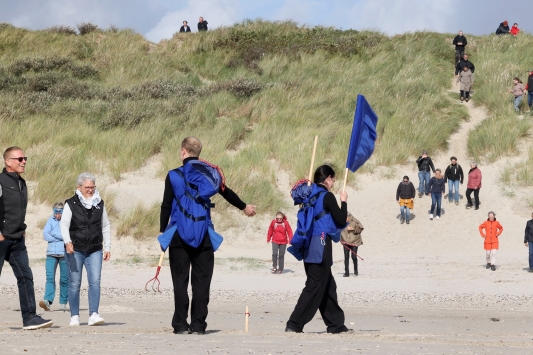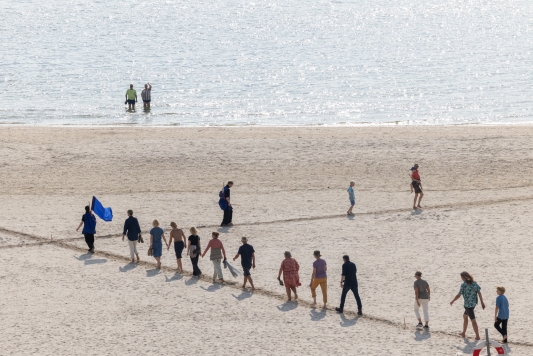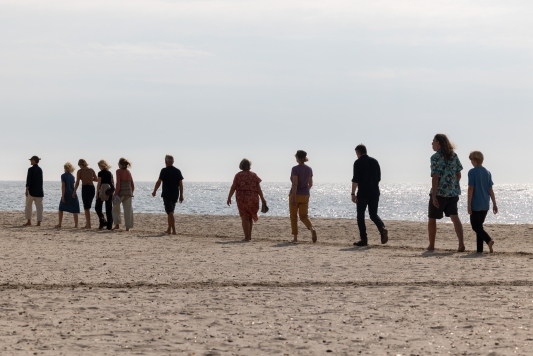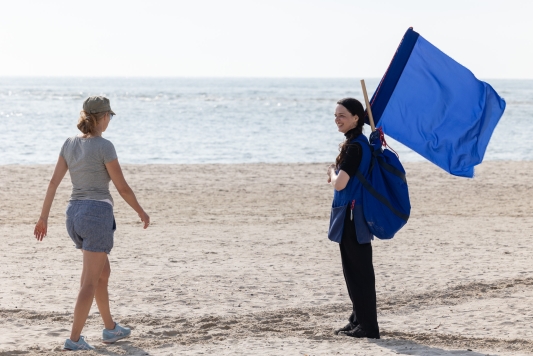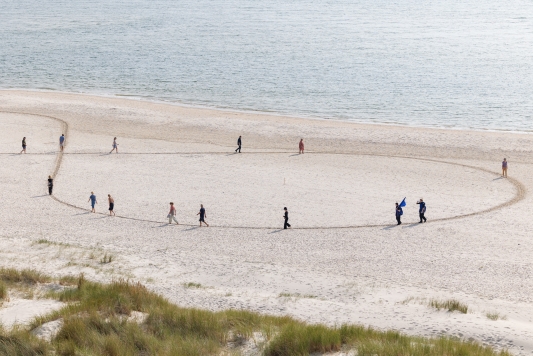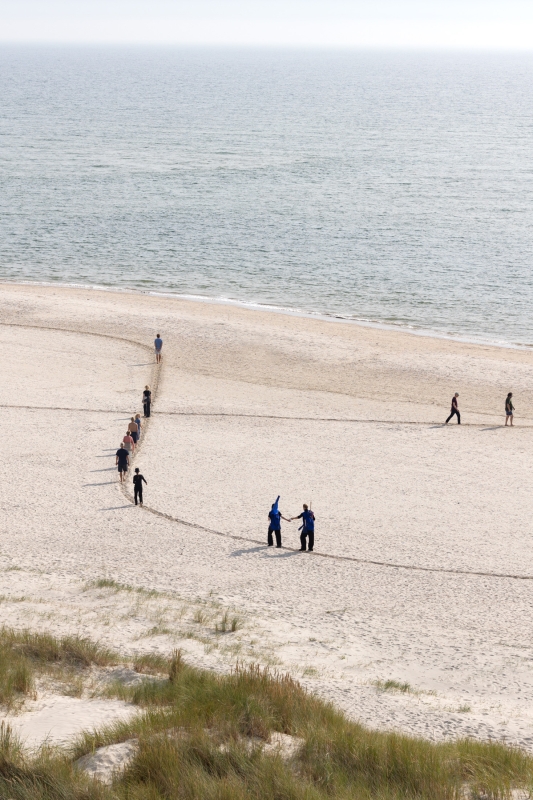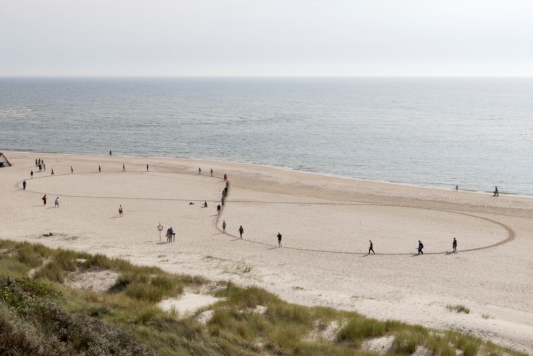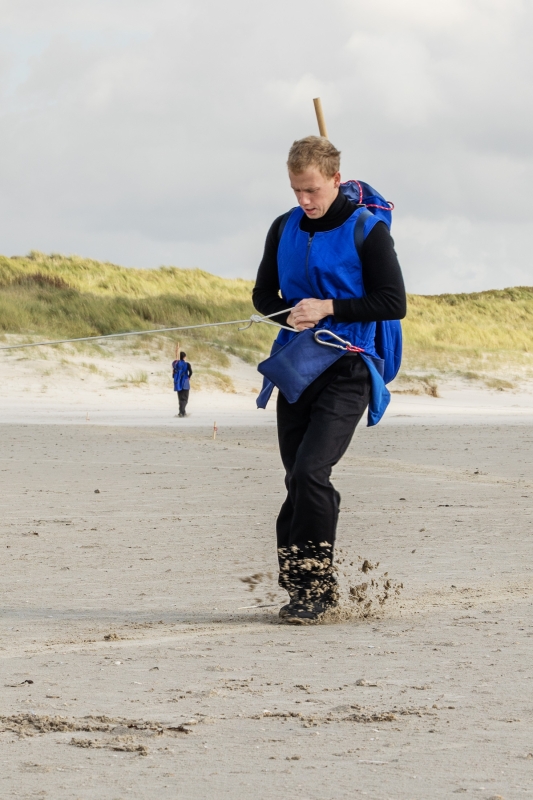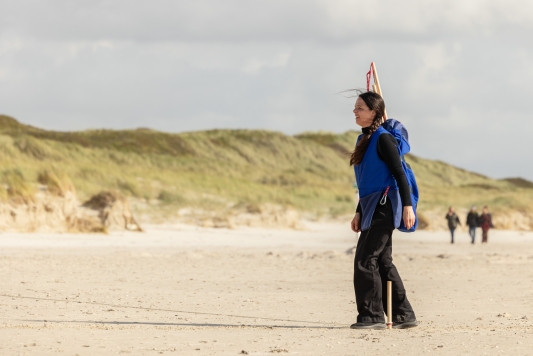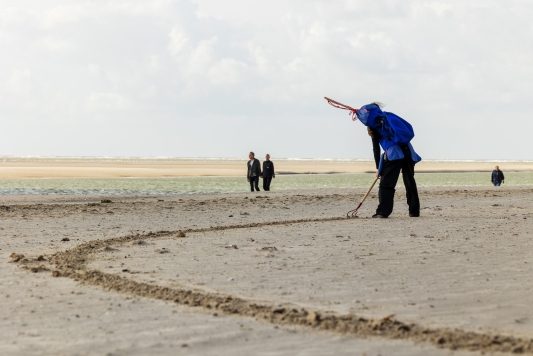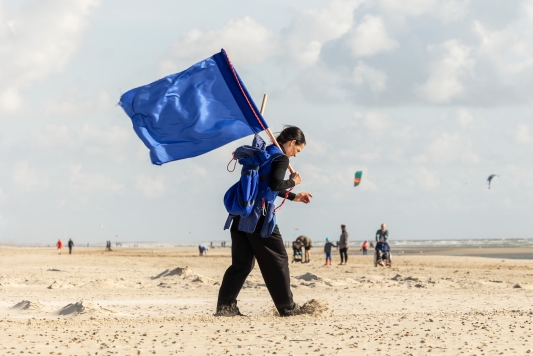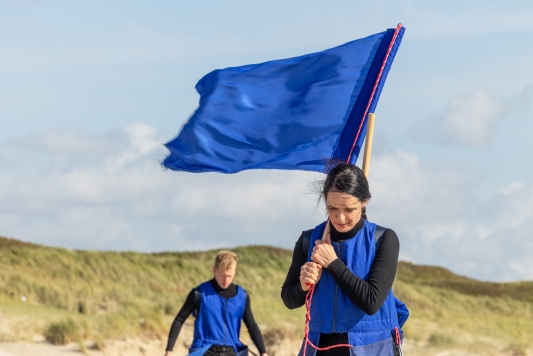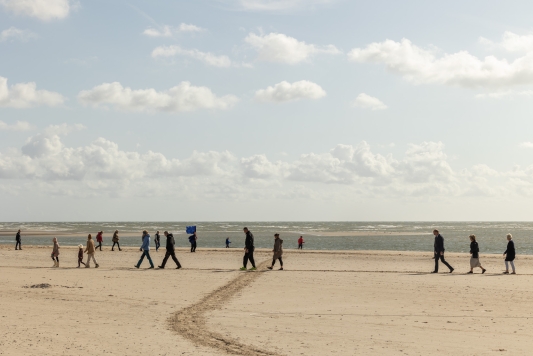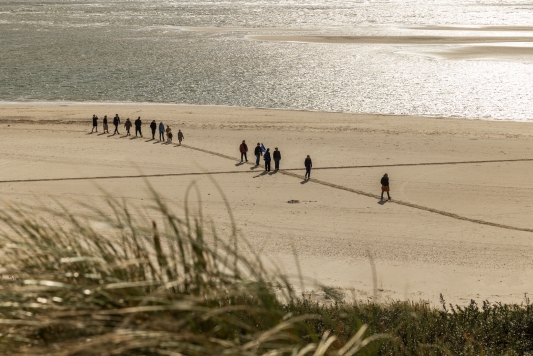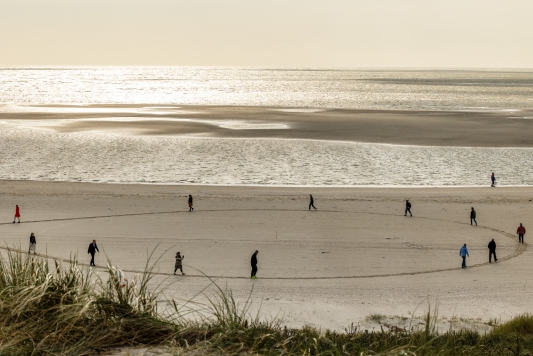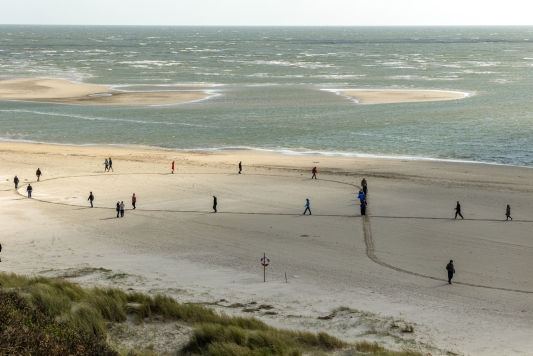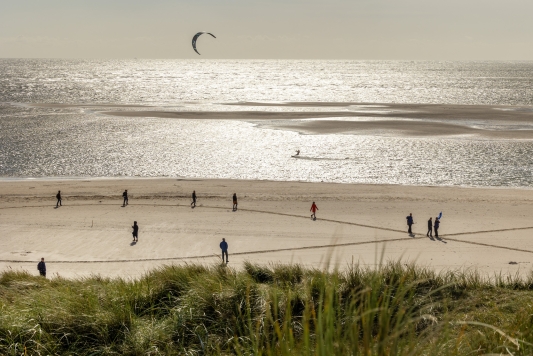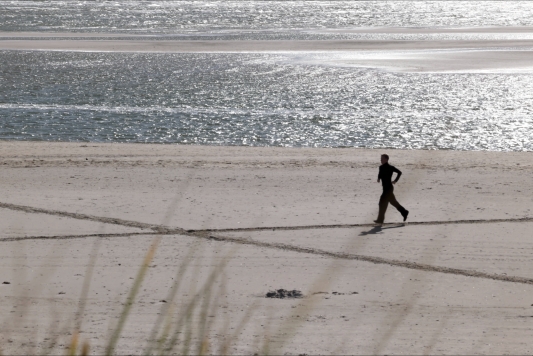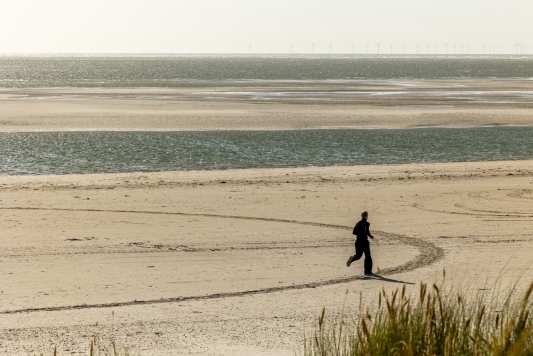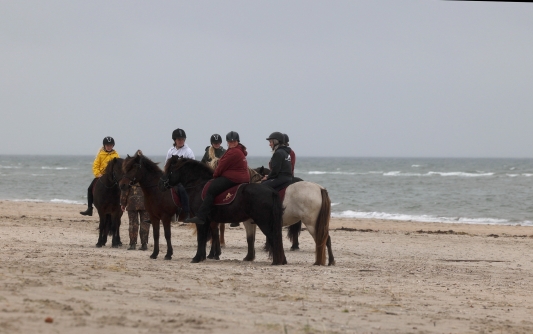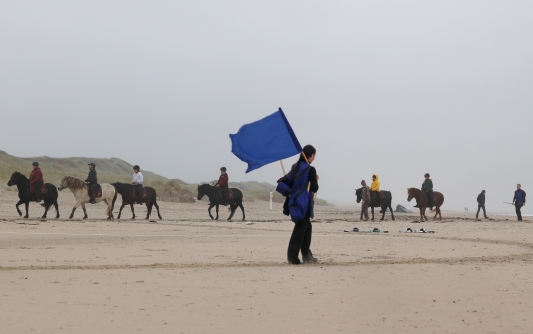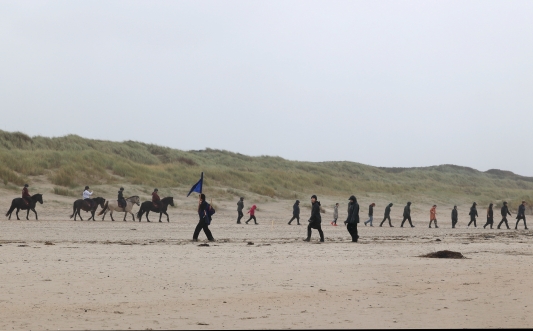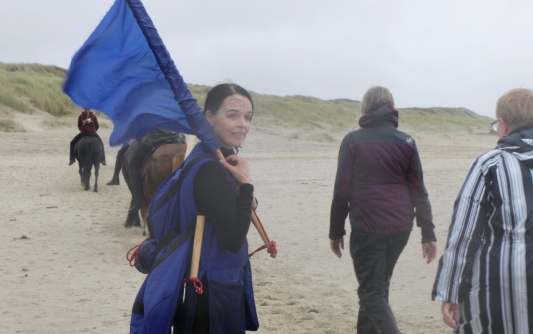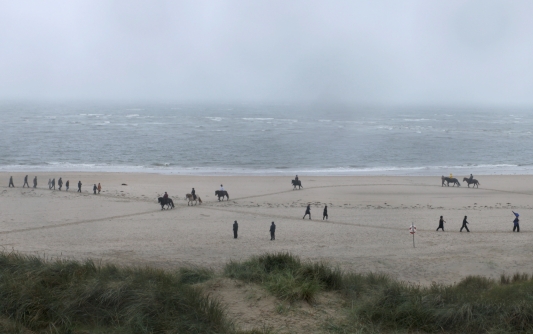 Uendelig [Infinite] (2023)
First There Is a Mountain
Wadden Tide 2023
August 31st – October 1st
Group show at Blåvandshuk Beach, Denmark
Opening August 31st. 5.30pm

Uendelig [Infinite] was performed by Molly Haslund and her co-performer Oliver Maarup at the opening on August 31st. They repeated Uendelig on September the 10th, 17th, 24th, and on October 1st - all dates 2pm.

Each performance was accompanied by people who came to walk together. After Molly Haslund and Oliver Maarup marked the 100 metre long and 40 metre wide infinity sign on the beach, everyone who had been watching from the dunes was invited down to the beach to walk around and around the "infinity path" for as long or short a time as they wished.
At the opening, Varde Garden (www.vardegarden.dk) came and played while they marched around the infinity path. Stutteri Vestmose (www.stutteri-vestmose.dk) brought two horses and riders and continued until sunset. For the final performance on 1 October, Stutteri Vestmose showed up with six horses and riders, and on the same day a group of scouts from Oksbøl (Spejderne i Oksbøl) and their parents also came by and joined in.
Thank you to everyone who came by and joined us - and to everyone who watched from the dunes.


First There Is A Mountain is curated by Empathic Environments /Stenka Hellfach and Tyra Dokkedahl.
The participating artists are Hanne Nielsen & Birgit Johnsen, Kåre Frang, Kasper Hesselbjerg, Kirstine Roepstorff, Molly Haslund, Rasmus Myrup, Rikke Luther, Spacegirls and Tue Greenfort.

Read about the participating artists and see their work here:
https://www.waddentide.dk/en/artists-2023/
Read more about First There Is A Mountain below or at https://www.waddentide.dk/en/
First There Is A Mountain is the fourth Wadden Tide exhibition. The exhibition unfolds in Blåvandshuk, where the Wadden Sea borders to the north.
Varde Municipality is hosting First There Is A Mountain in collaboration with the Varde Museums, the Western Sea Nature Park, the Wadden Sea National Park, Destination North Sea and Blåvandshuk Business Association.

The exhibition and dissemination program is supported by 15 June Foundation, Jyske Art Foundation, Statens Kunstfond, Augustinus Foundation, Blåvandshuk Activity Center, Region Southern Denmark, Culture Region Midt- and West Jutland, Wadden Sea National Park and Varde Municipality's Art Committee.


The blue Infinite work wear worn by Molly and Oliver is made by designer and textile artist Siff Pristed www.siffpristed.dk
Photos by Frida Gregersen www.fridagregersen.dk
Except from photo number 4 by Lasse H. Hansen, number 5 by Karsten Madsen and photo number 10 by Victor Kofod.
Number 3 is a screenshot from the film about the exhibition produced by GotFat Productions for Wadden Tide
_______________________________
Excerpts taken from https://www.waddentide.dk/en/exibition-theme/ about the exhibition
"First there is a mountain,
then there is no mountain,
then there is."
– Quote by Qingyuan Weixin, 9th century
The term is central to Buddhist teachings. It points to how we humans perceive and understand our habitat and the world around us.
In three themes, First There is a Mountain focuses on the importance of sand for us humans - locally for the culture and nature of the Wadden Sea, historically and in the future, and globally as a dwindling natural resource.
Everything is perishable. Everything changes over time
Mountains and rocks weather and turn into grains of sand. Wind and ocean currents move the sand across oceans. It is stored in extensive landscapes. Places come into being and disappear again. Four times a day, the tide pulls a billion cubic meters of water through the Wadden Sea, moving mud and sand. Denmark's westernmost point, Blåvandshuk, is a place that is created every day.
The exhibition's title First There is a Mountain draws attention to the fact that everything around us is changing.
A historical marker
Blåvandshuk, which is the northernmost part of the Wadden Sea, arose 2000-3500 years ago, when the islands of Langli, Fanø and Rømø eroded away, before re-appeared approx. 1500 years later. Since then, people have lived on the coast and adapted to the whims of the tides and winds. Plantations are planted to keep the sand away from the agricultural land, while the sand ground a few kilometers away is protected.
A sensuous material
Most of us have experienced to play with sand. It can be white, grey, brown and black, but up close it contains all colours. The Danish beach sand contains 95% quartz, which was brought here with the Ice Age. Sand is constantly moving, yet it never disappears and becomes a habitat - above water for seaweed fleas and insects, in the mudflats for sand worms, crabs, mussels and fish.
An invaluable resource
Sand can be mined for building materials, and is increasingly an attractive ressource locally and globally. And while the precious sand is dwindling, it is spreading in drought-stricken areas. As an ingredient in concrete, coastal protection and natural power, sand is quickly swirling into political agendas, locally and globally.