Wanås Konst DANCE ME! 2014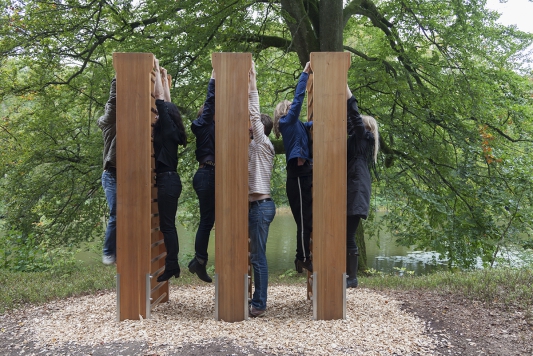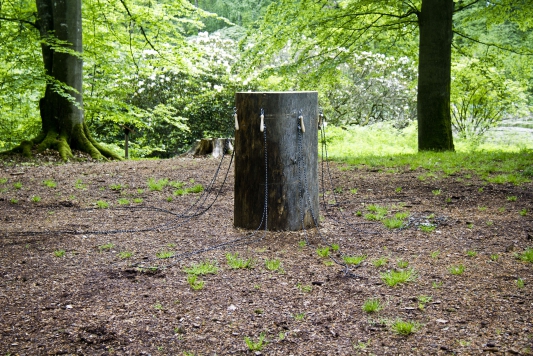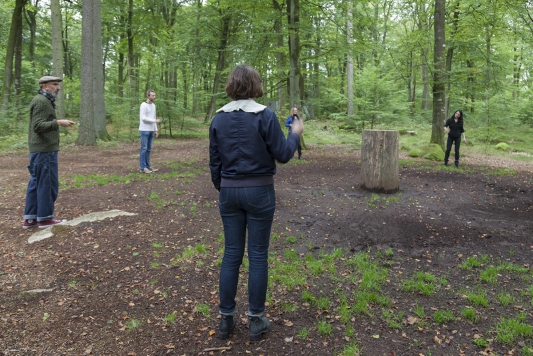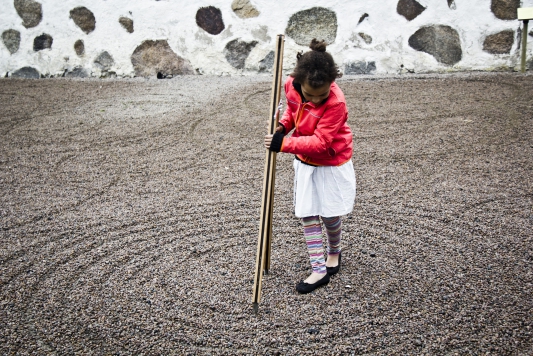 Three Double Wall Bars, 2014
Constant Hanging, 2014
Season exhibition Dance Me!
Wanås Konst, Sweden May 18th–Nov 2nd, 2014

With Tadashi Kawamata, Sigalit Landau, Molly Haslund,
Skånes Dansteater, Rachel Tess, Christian Jankowski, Salla Tykkä.

Participating with new sculpture work Three Double Wall Bars and the performance Constant Hanging as well as Circles, 2013, Skipping Rope Pillar, 2006 and Swings, 2002
Review in Danish;
www.kunsten.nu/artikler
news.cision.com/wanas-konst

Performances during the exhibition:
Circles Drawing Upon the Universe
May 17th at the pre/press opening
May 18th at the official opening
Constant Hanging
Aug 13th between 1pm and 3pm
A performance based on instructions.
By the sculpture Three Double wall Bars

Constant Hanging
Nov 1st & 2nd 1pm and 3pm
A performance based on instructions.
By the sculpture Three Double wall Bars
Finissage/last day of the season.
For the season Molly Haslund shows a series of sculptures in the Wanås Park. She opens new entry points to her sculptures and works exclusively with well known objects which she modifies.
She calls her sculptures coordination models and each of them are titled; Skipping Rope Trunk, Swings, Compasses - a new work is titled Three Double Wall Bars; It comes with a performance created entirely by the audience, a minimum of six participants, based on a set of minimal instructions.

Instructions for Constant Hanging:

1.
Six people agree to start off the performance at the same time.
They hang with their hands from each wall bar, without touching
the ground, for as long as they can. The rest of the group is an
active audience.
2.
As soon as one of the six hanging people lets go of a wall bar,
she or he rejoins the audience.
3.
Someone from the audience immediately takes over the
empty wall bar,so that each side of every single wall bar
module is constantly activated by a hanging person.
4.
The action of hanging, replacing and joining the audience
continues as a loop.
5.
When everyone in the group has hung from a wall bar
once, a new round with a different order, timing and
formation can begin.
6.
Continue the activity as long as you can, even if
the group gets smaller.

Three Double Wall Bars is now a part of the
Wanås Konst permanent collection.

Photographers Mathilde Haaning, Jeanette Land Schou
Video Jeanette Land Schou

Supported by Wanås Konst, The Danish Arts Foundation, The Danish Art Workshops
wanas.se/english/ART/Program2014