Visited 2021-2022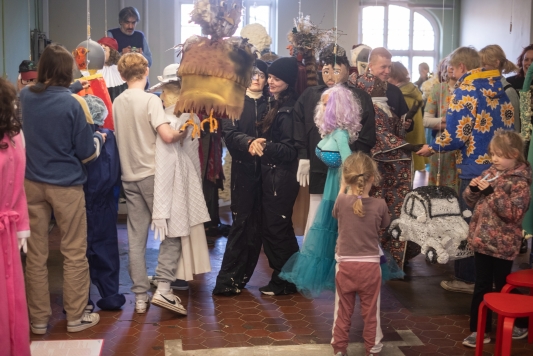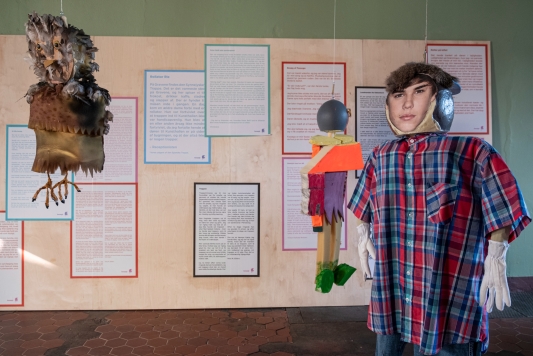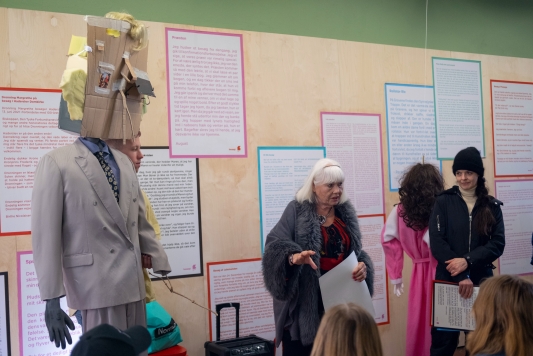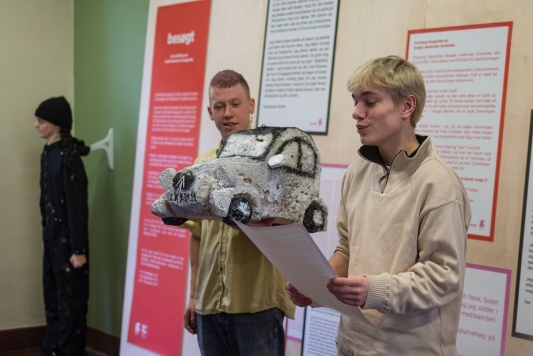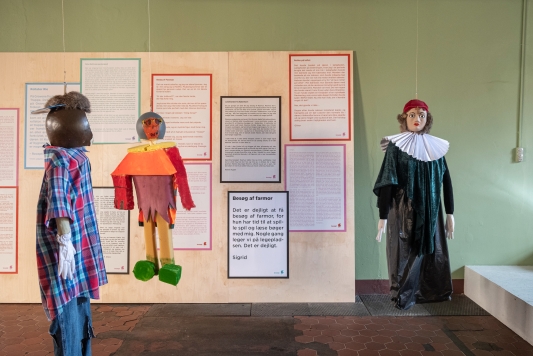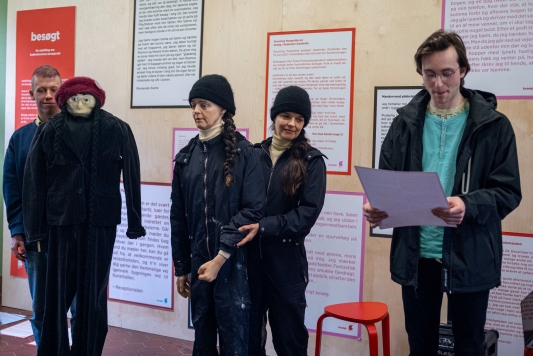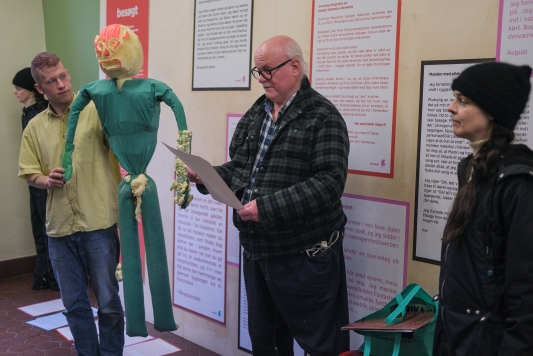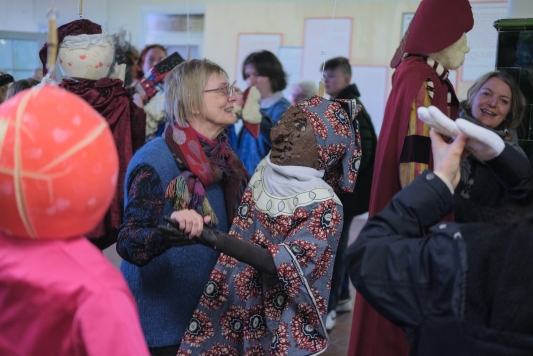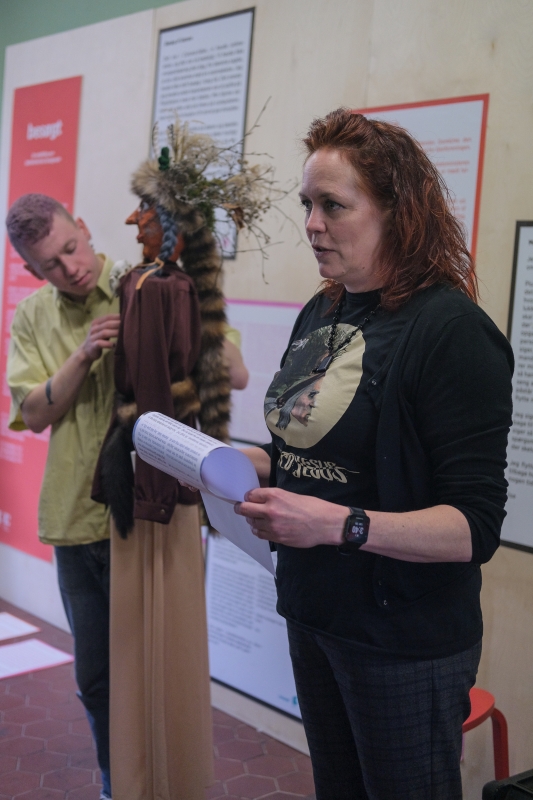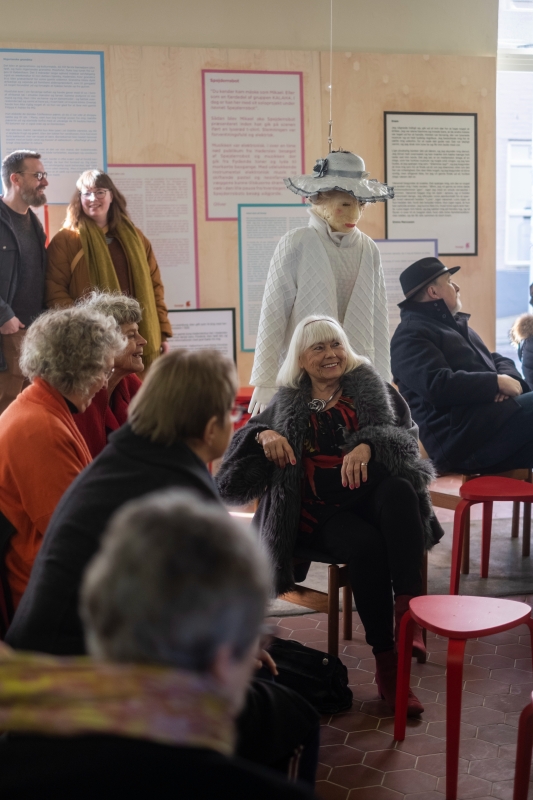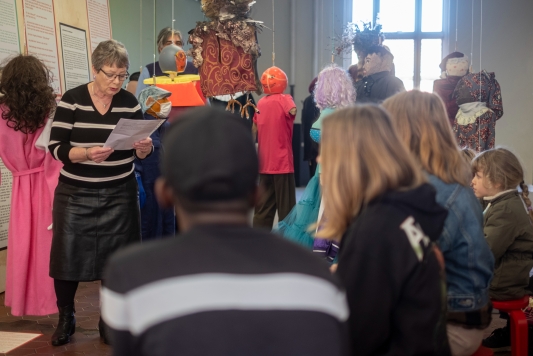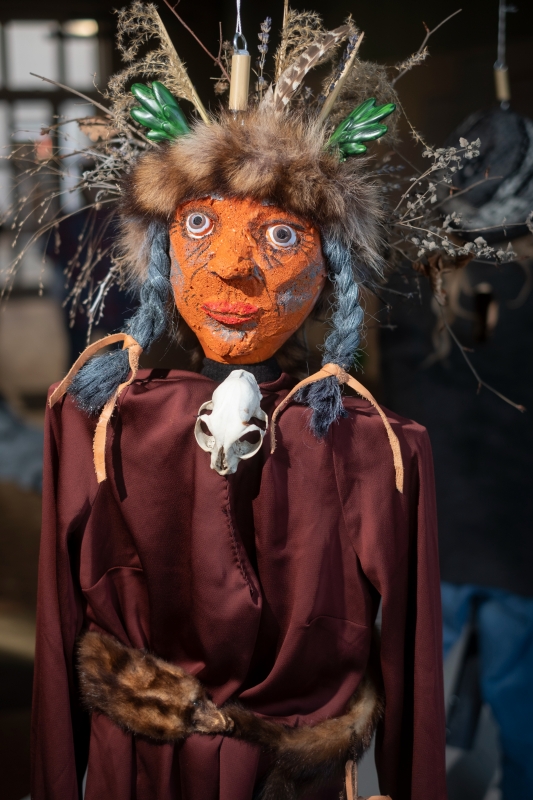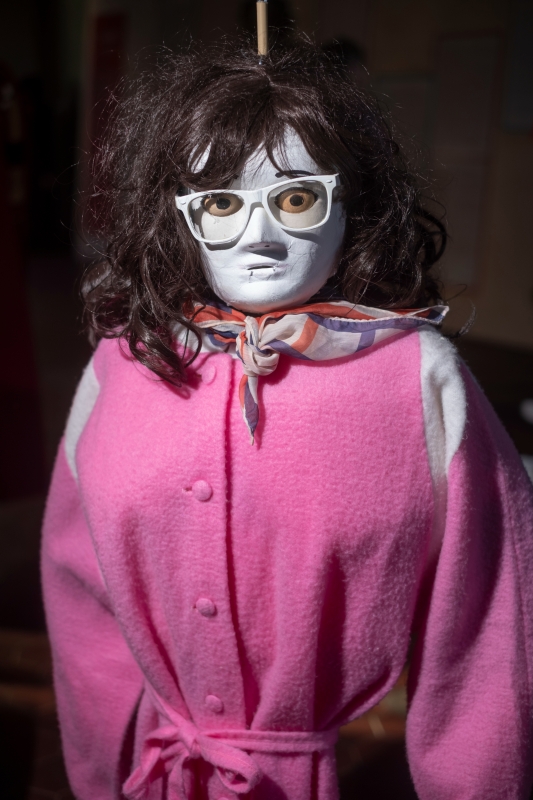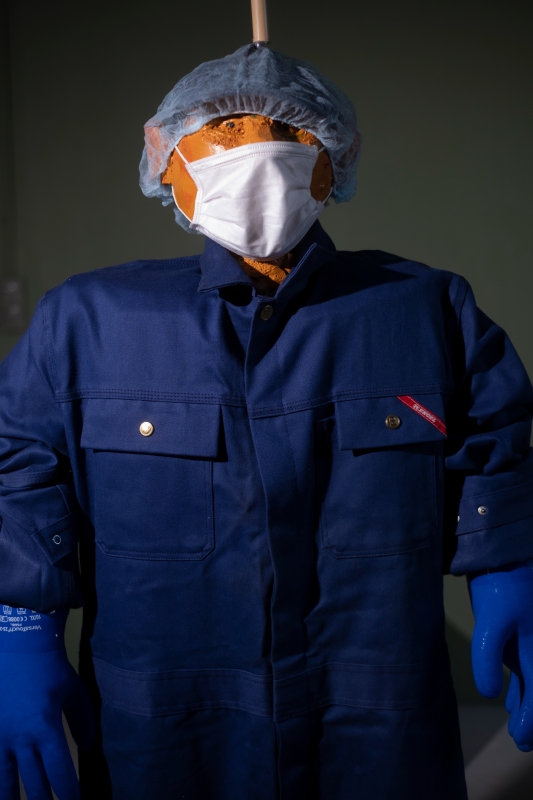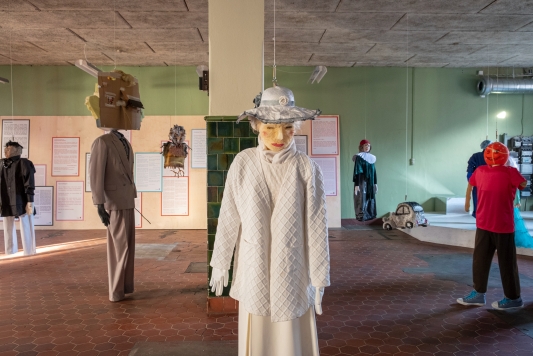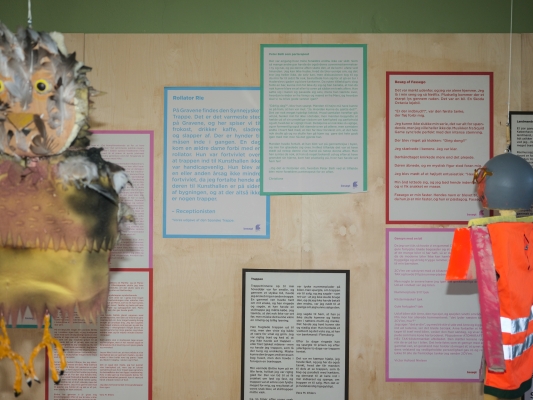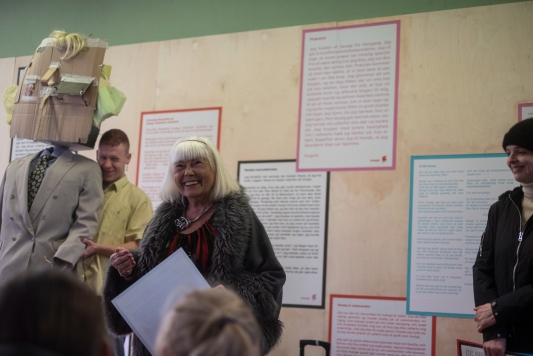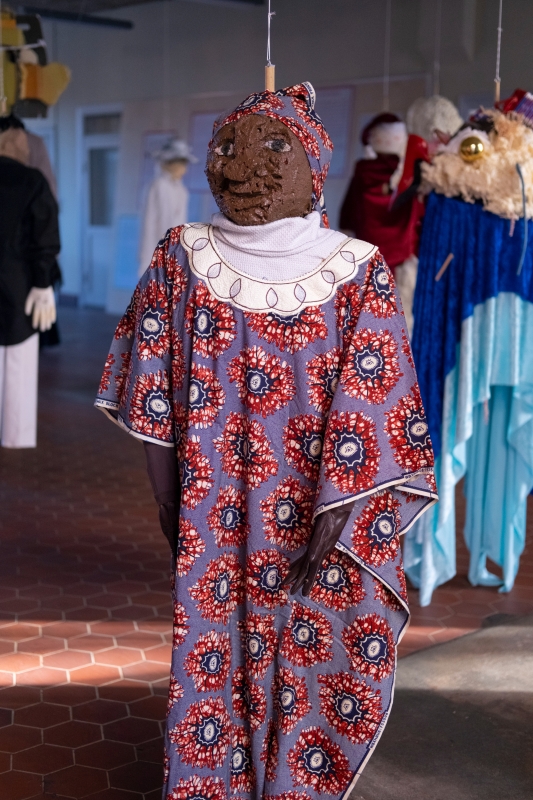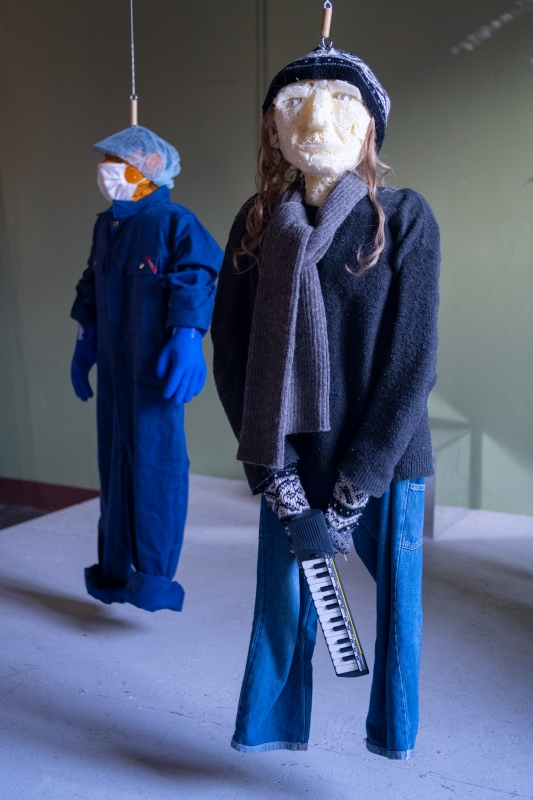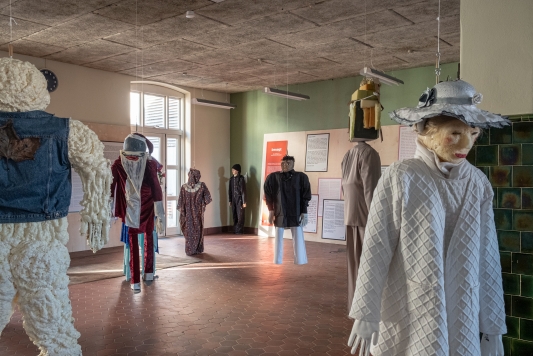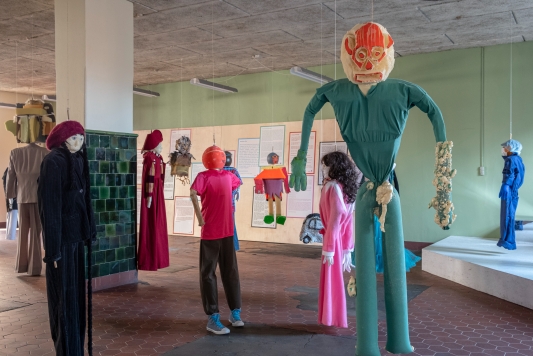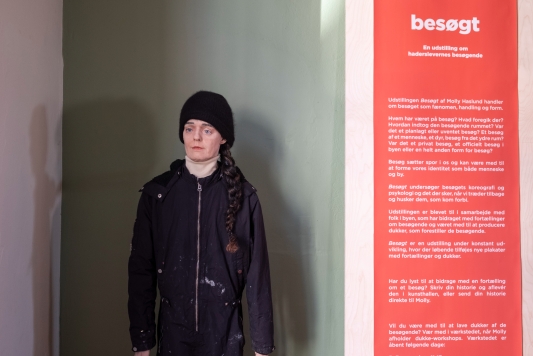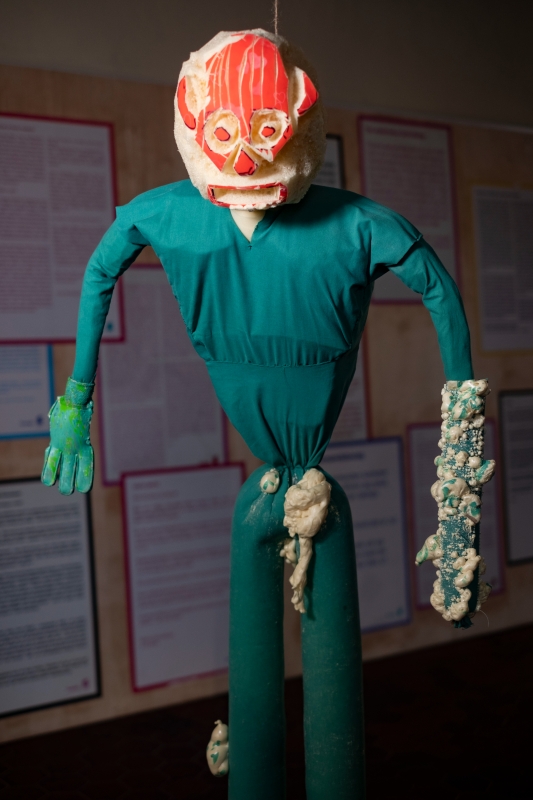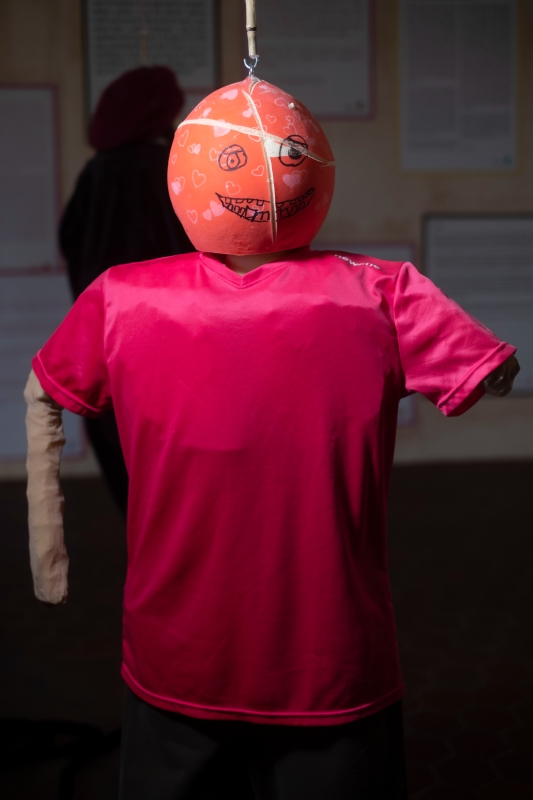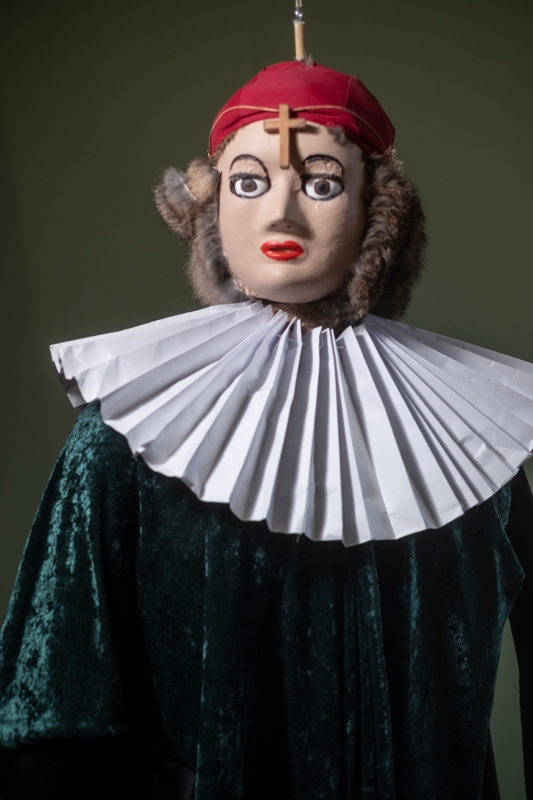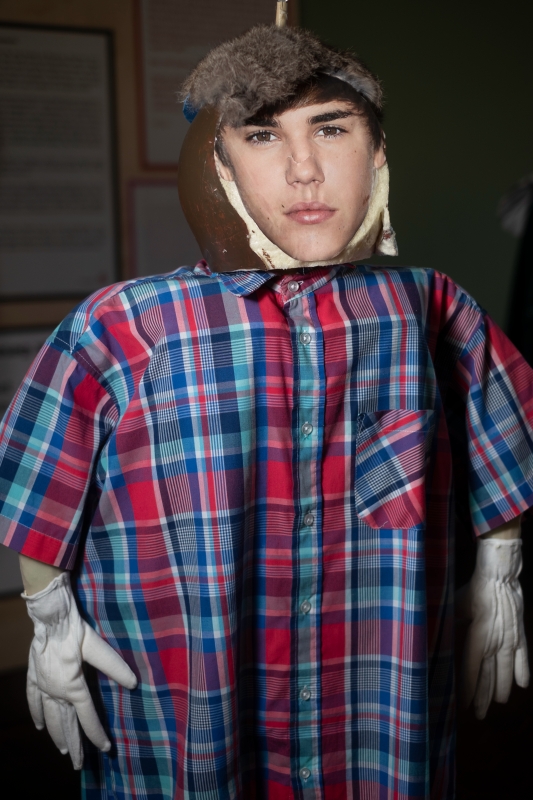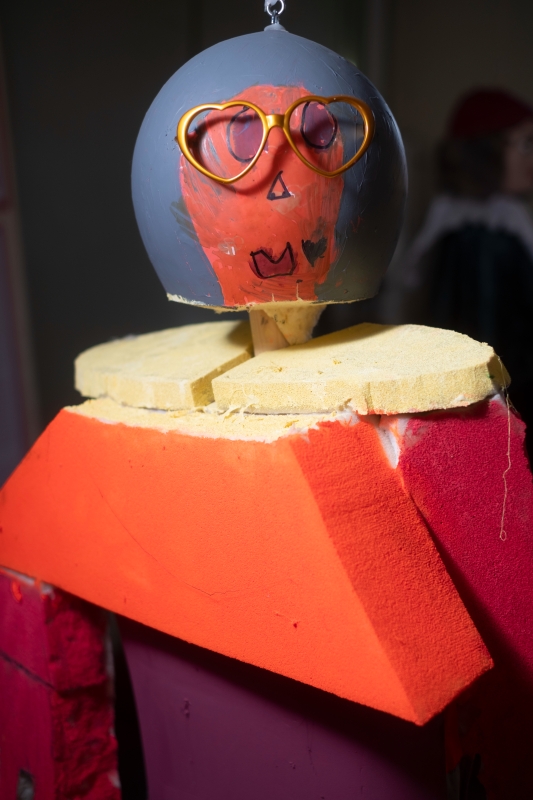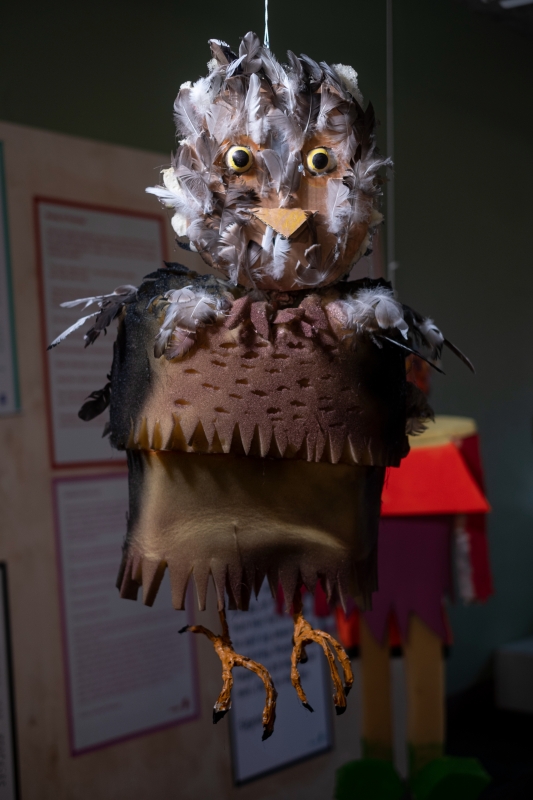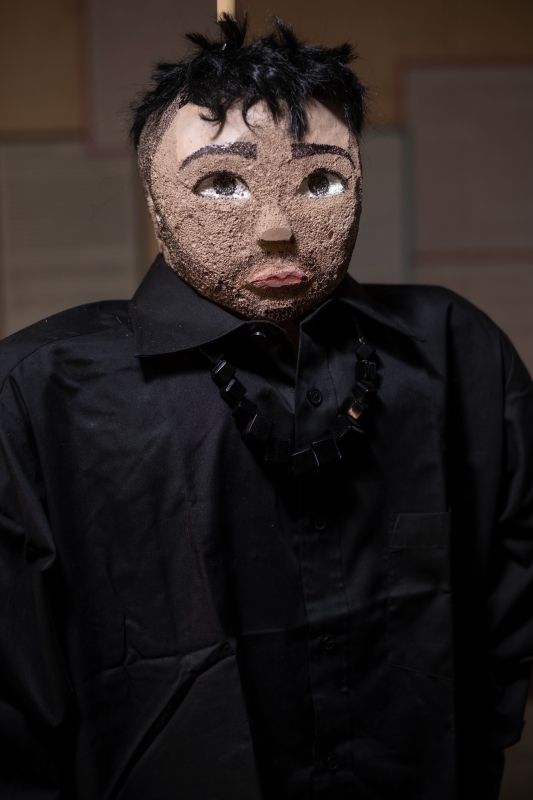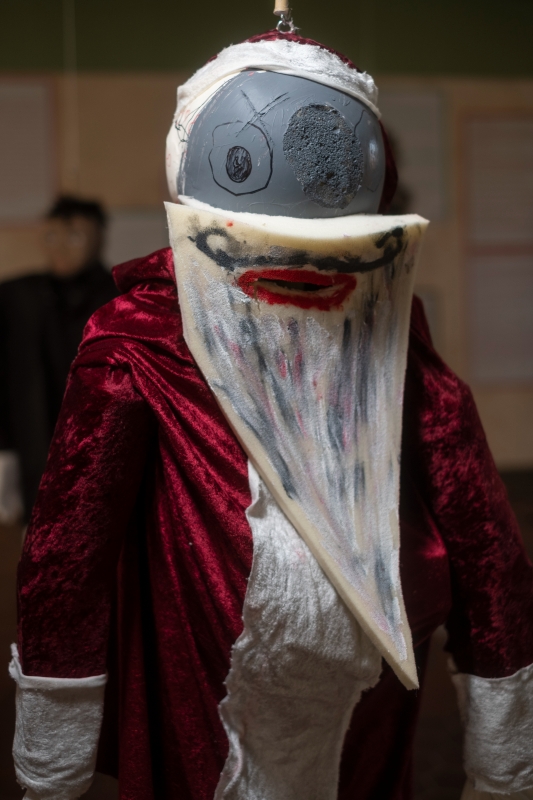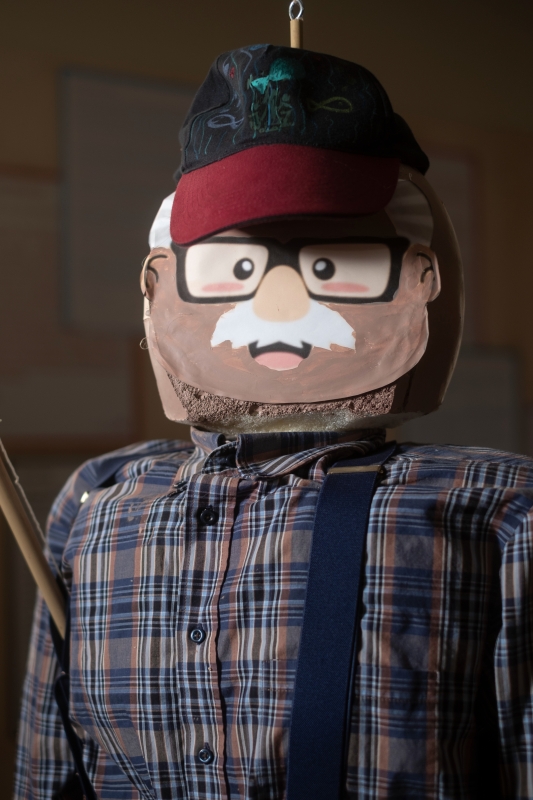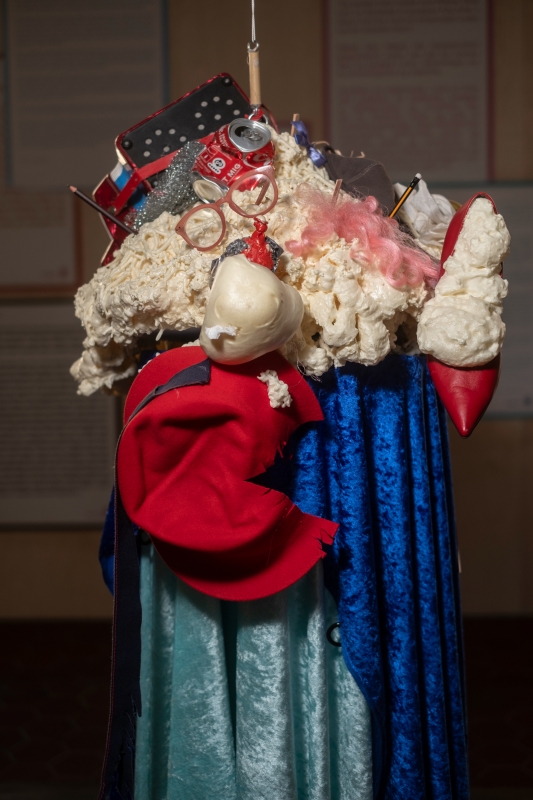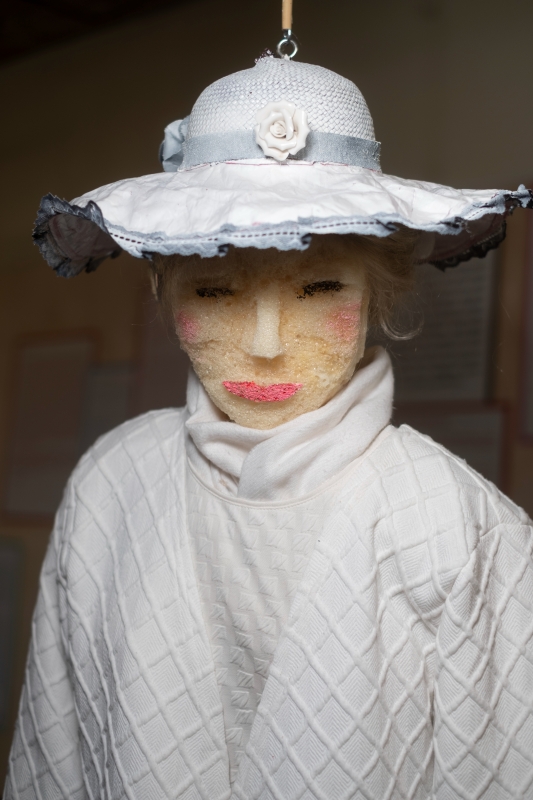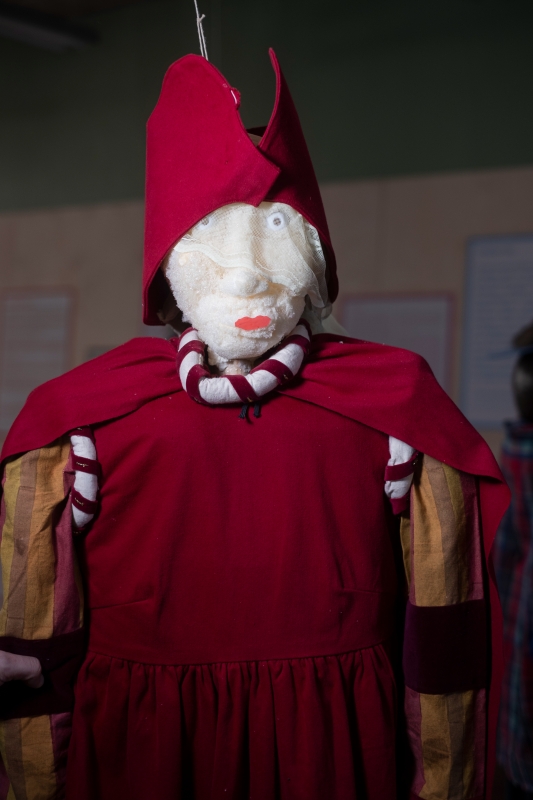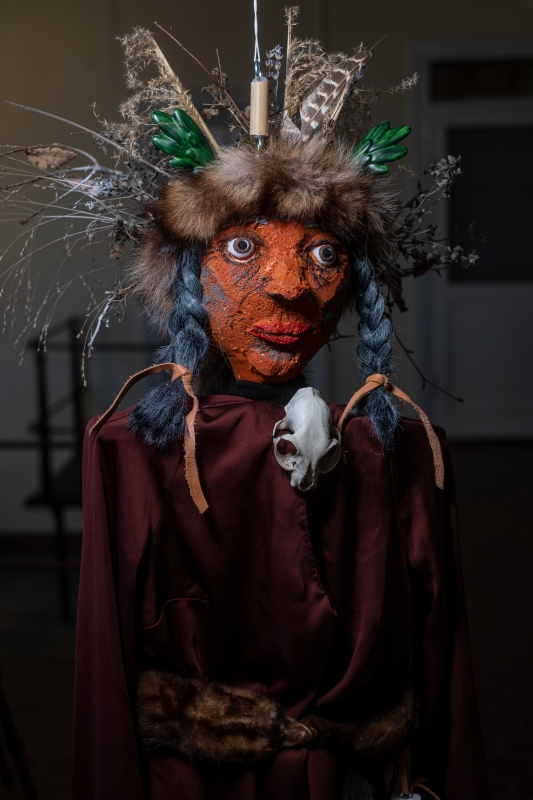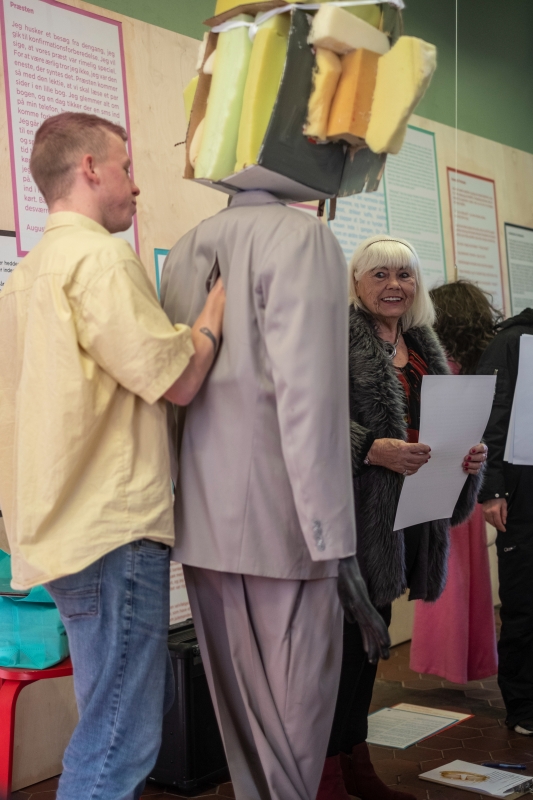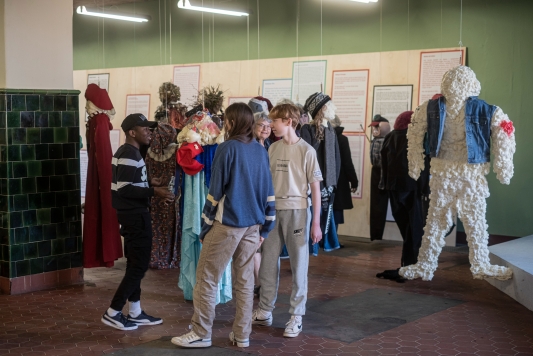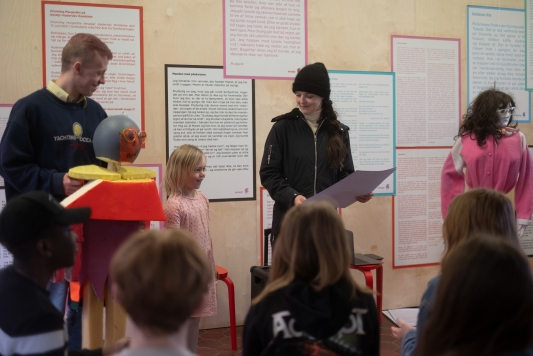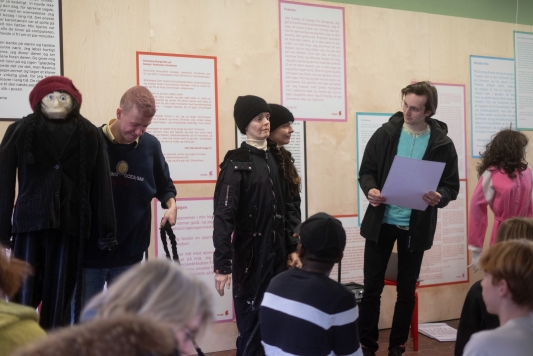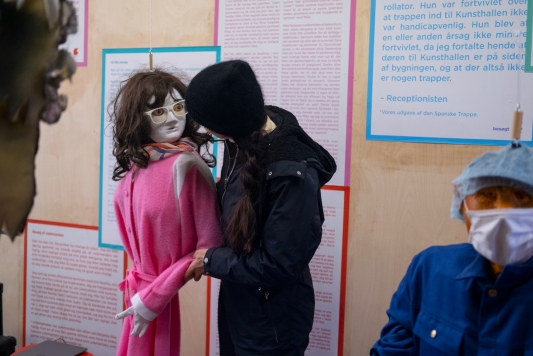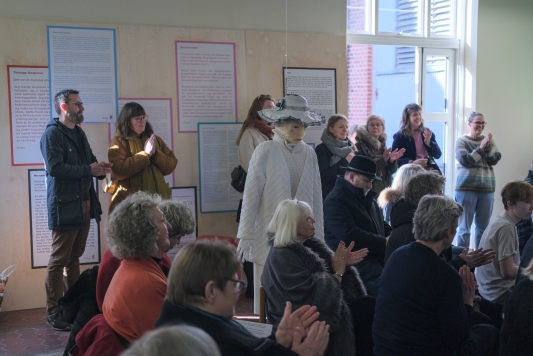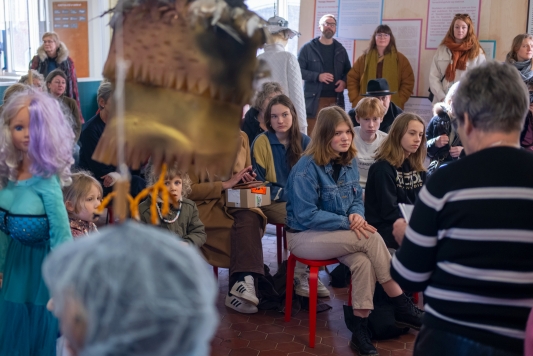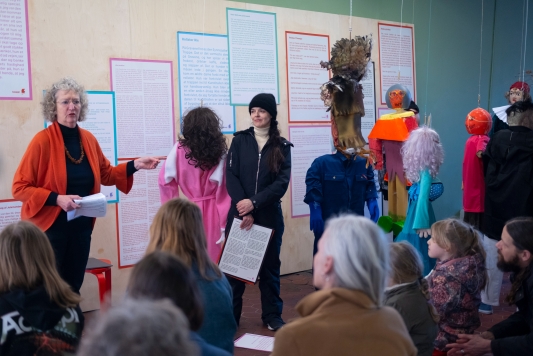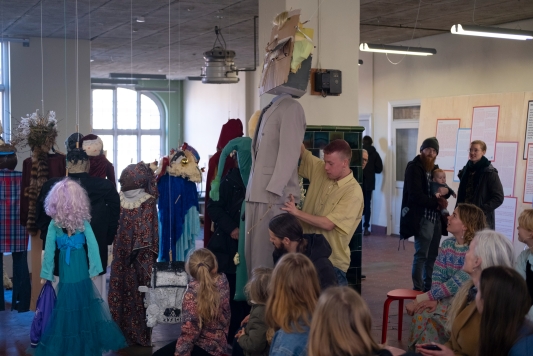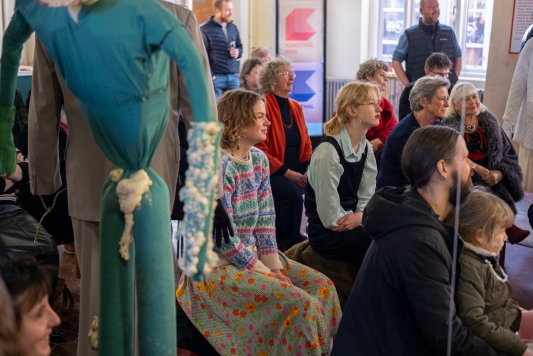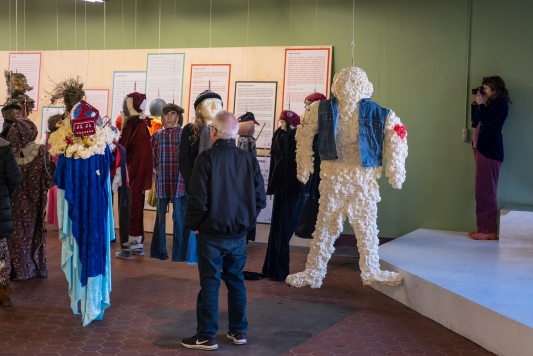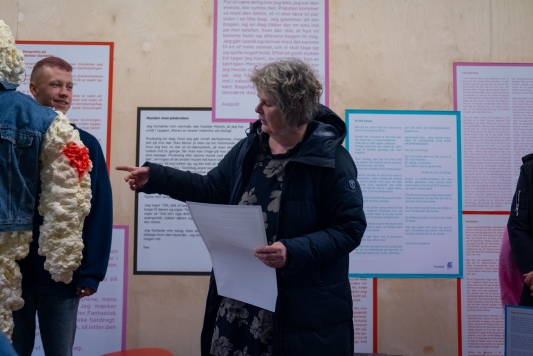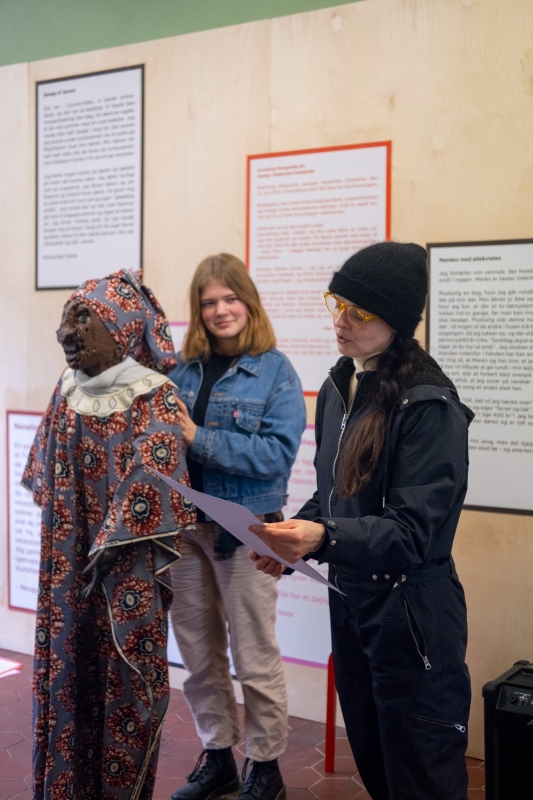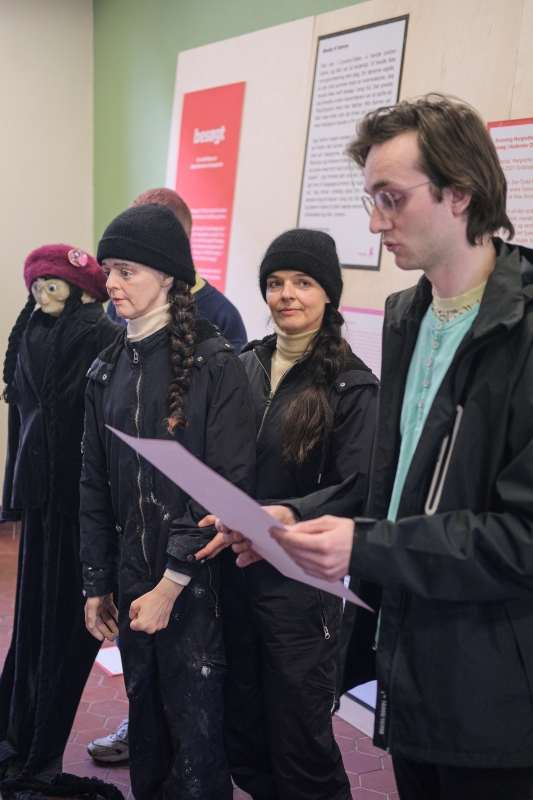 Visited – an exhibition about the visitors to hadersleben (2022)
October 16th 2021–February 26th 2022
November 5th, Dream Visits, a mini music festival.
February 26th, farewell ball.

A big thank you to all the participants, Kunsthal 6100, and VIRAK
Photos by Lene Harbo Pedersen /Jörg Koopmann
Supported by the Danish Arts Foundation

Visited – an exhibition about the visitors to hadersleben
The exhibition Visited was produced for Kunsthal 6100 in Haderslev, which had invited Haslund to create a project involving the people of the city. From autumn 2021 to spring 2022, Haslund visited Hadeslev for several times and she noticed early on that there was a great interest in the local history of the town.
Visited operated as a process exhibition, collecting stories of visits. An exhibition to which Haderslev residents or visitors who had visited Haderslev themselves contributed their own stories.
Who we invite into our city and our homes and how the visitor changes our world helps to create our life story and identity - and it is precisely the identity-creating and the binding together of people that is characteristic of the artistic investigations that form the starting point for Visited.
Visited asks what happens when we are visited, when we step back and when we remember those who came by? Who have you had as visitors? What was going on? Was it a planned or an unexpected visit, a visit by a human, an animal, a visit from outer space, or a visit in a completely different category?
The stories that Haslund collected in Haderslev were printed as large text posters as people handed them in, and the posters were hung up continuously in the exhibition. Here they could be read by all, accompanied by human-sized dolls portraying the visitors from the stories.
The puppets were created during workshops, first in a puppet-maker masterclass with the puppet-maker Svend E. Kristensen, whom Haslund had invited, and later in more free-form workshops with herself and assistant Oliver Maarup Jørgensen. In a workshop area that was part of the exhibition, visitors could learn to build dolls on specific days in November, December and January. The dolls became part of the exhibition as they were completed. Here, visitors came alive from the stories.
Among the dolls were Frau Fischer, Linse Kessler, Mathilde Fibiger, Justin Bieber, a creature from outer space, Queen Dorothea, Queen Margrethe, a sparrow hawk, the man with the willow branch, a grandfather and a Japanese man. What they all have in common is that they have visited Haderslev at some point in their lives, and that their stories have become part of the exhibition.
42 stories were submitted and 25 puppet portraits were made. As the last doll portrait of a visitor, artist Jonas Kjeldgaard Sørensen made a very lifelike Molly doll.
As part of the exhibition, Molly Haslund had curated the mini music festival DROMMEBESØG (Dream Visits) in Kunsthal 6100 one Friday in November. The three musicians Haslund invited to the Dream Visit in Haderslev were Marie Eline Hansen, Galsterei and Adam Christensen.

On the last day of the visit, there was a 'Dancing Ball' with readings and dancing, as a festive finale after months of visits, concerts, talks, story collection and puppet workshops.
The Dancing Ball was the grand communal performance and a ball for all who had attended along the way, as well as for new visitors who had become curious.
In her speech at the Afdansningsballet, Haslund recounted how the puppet-maker had talked about how important it is to have empathy for a puppet you are building if you are to get to know it well.
Stories were read out by people who had contributed. Some stories were read by Haslund together with the puppets who were on stage. And then there was dancing - with the puppets and with each other.