Visited 2021-2022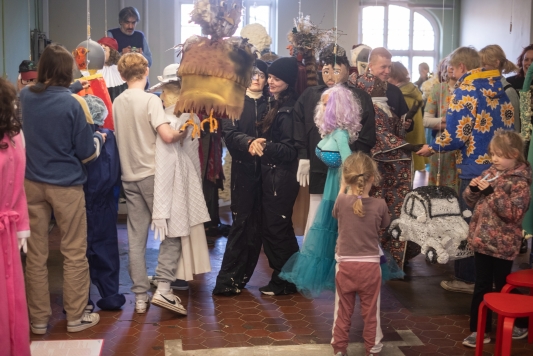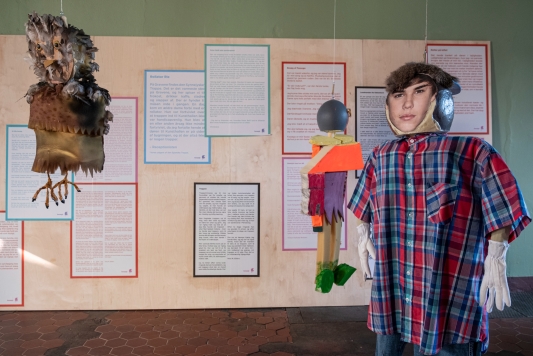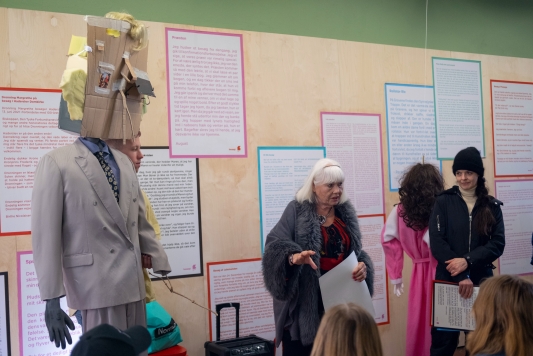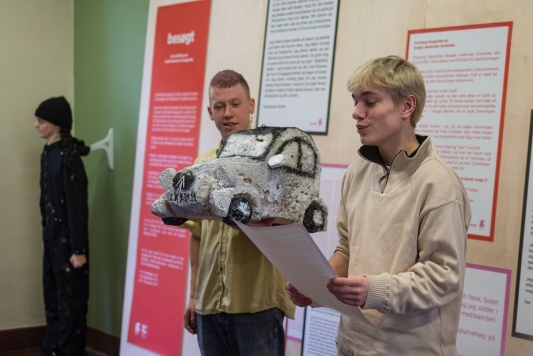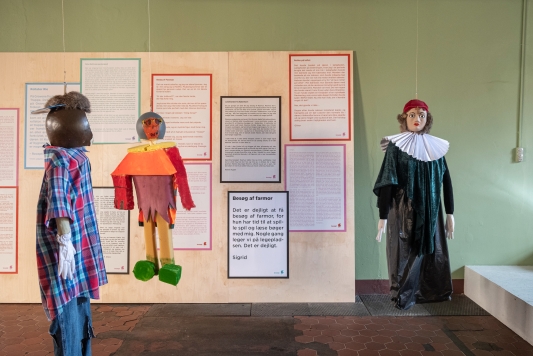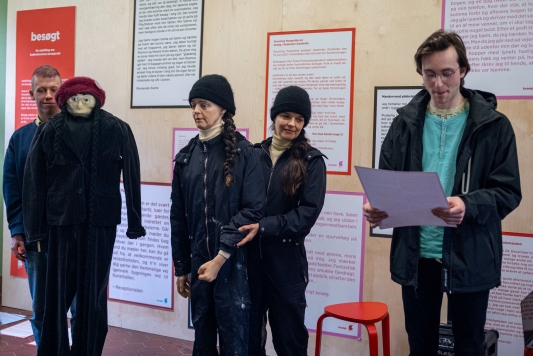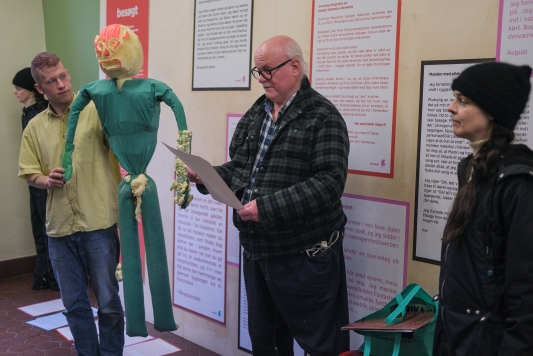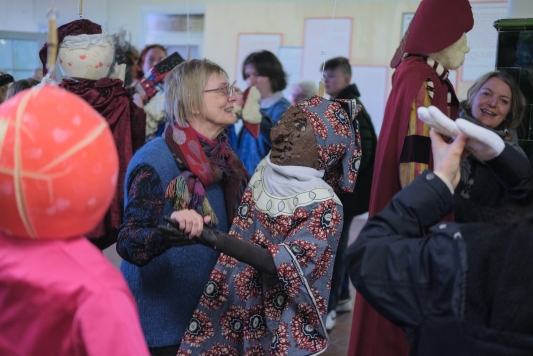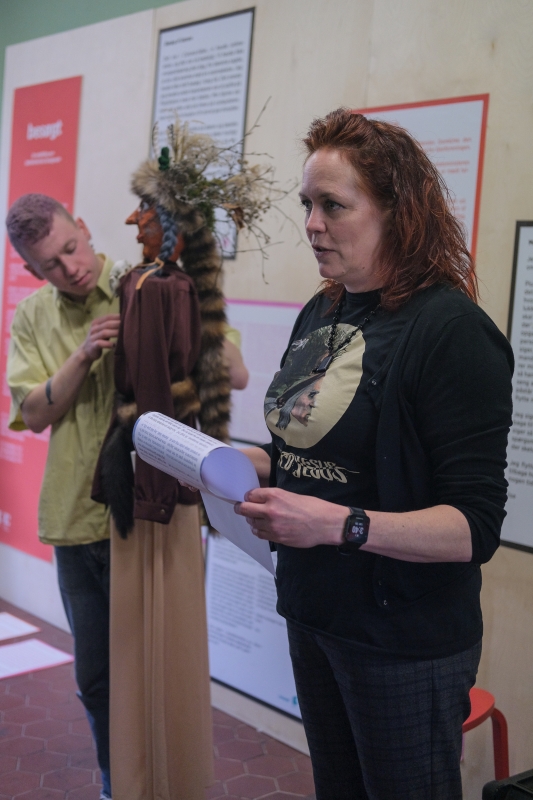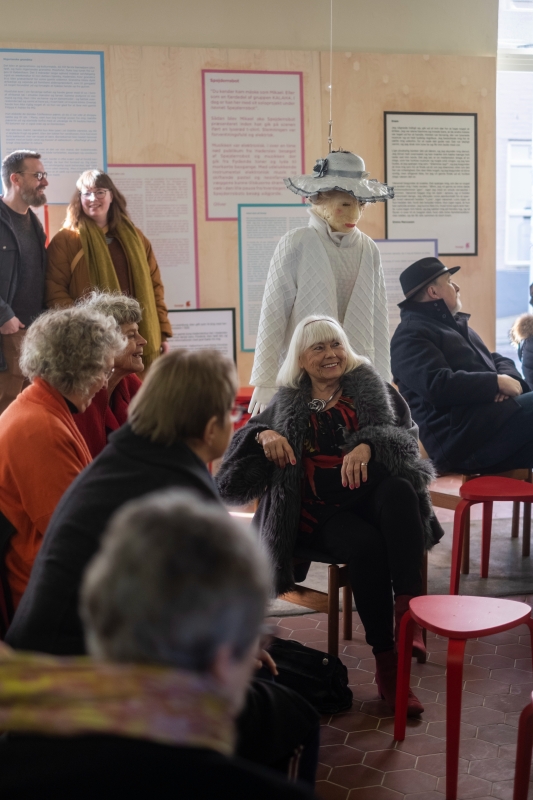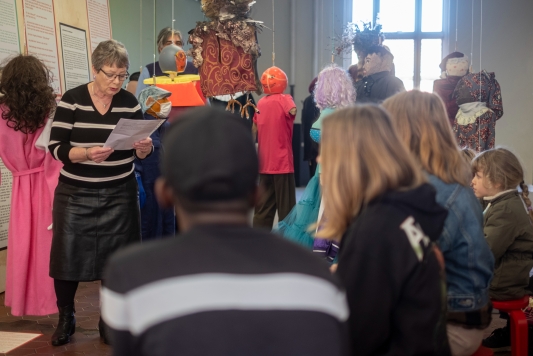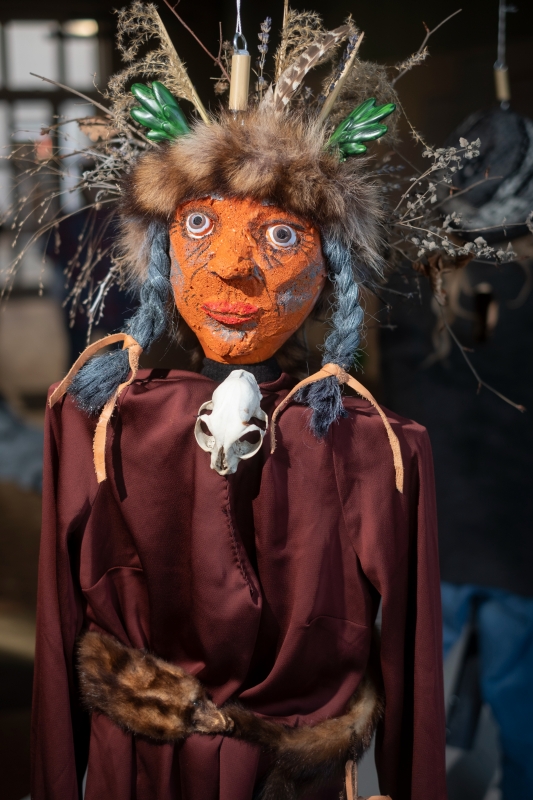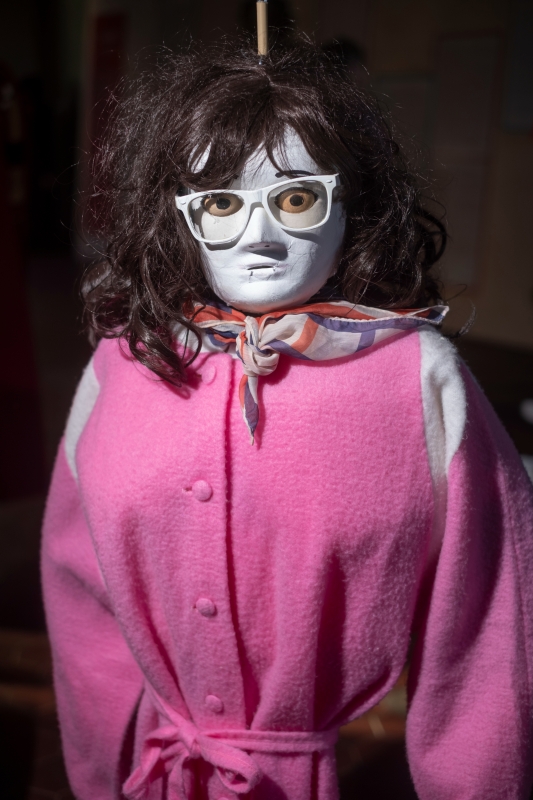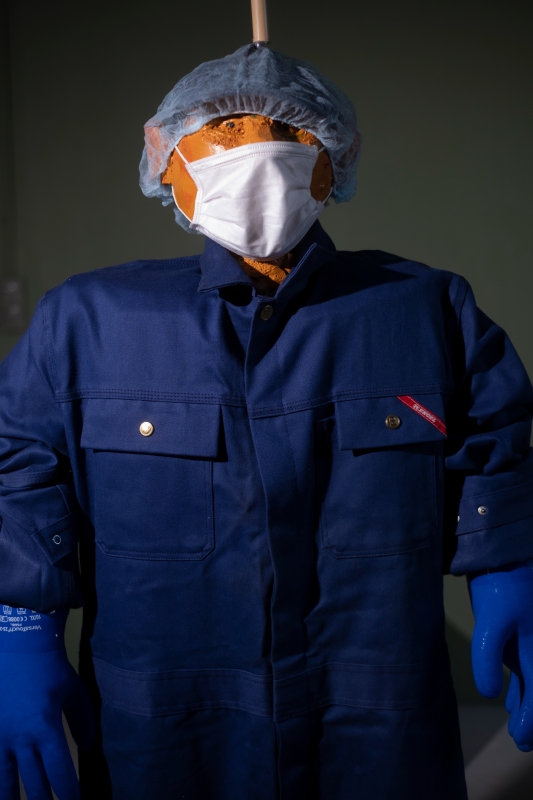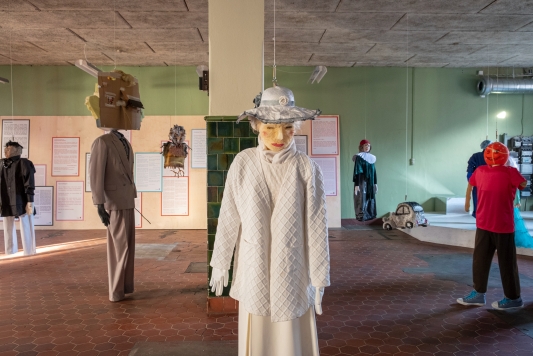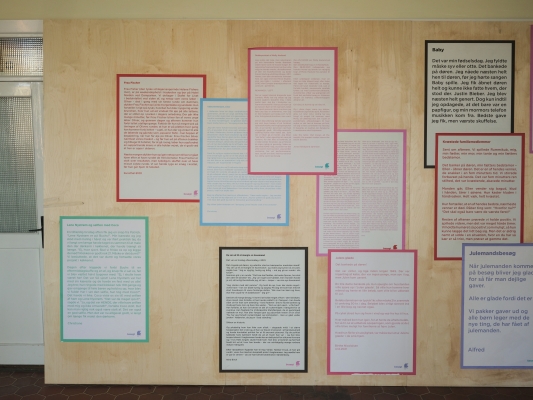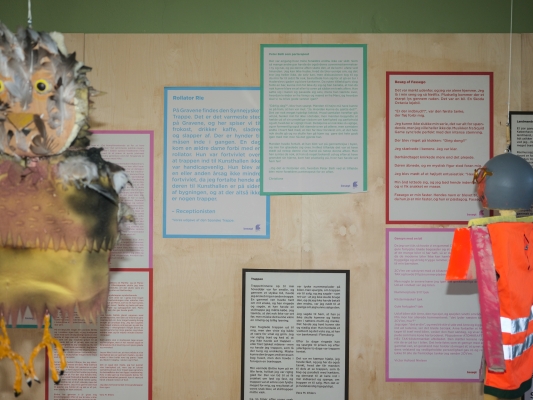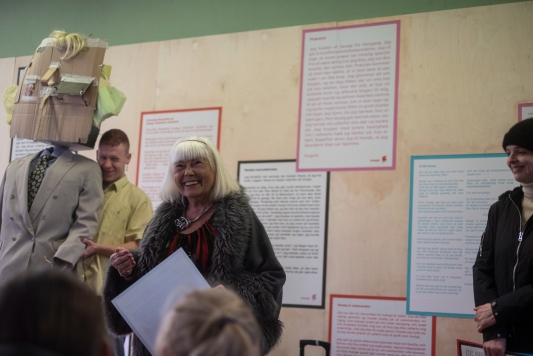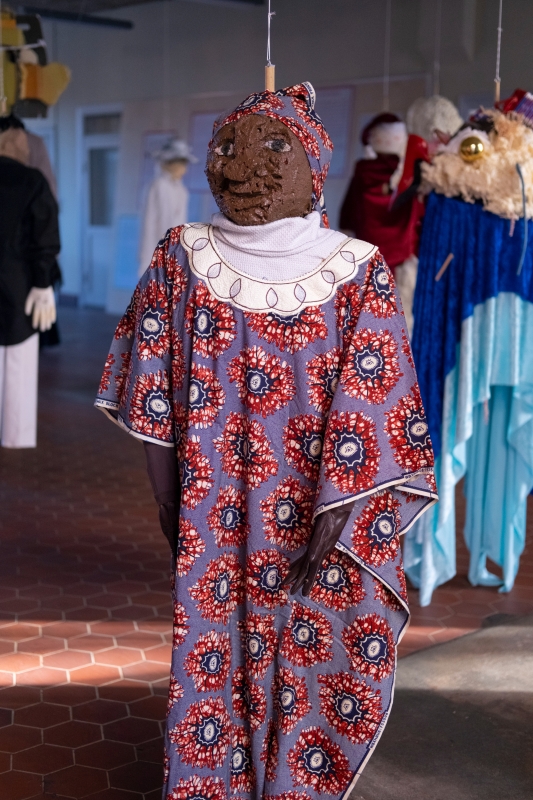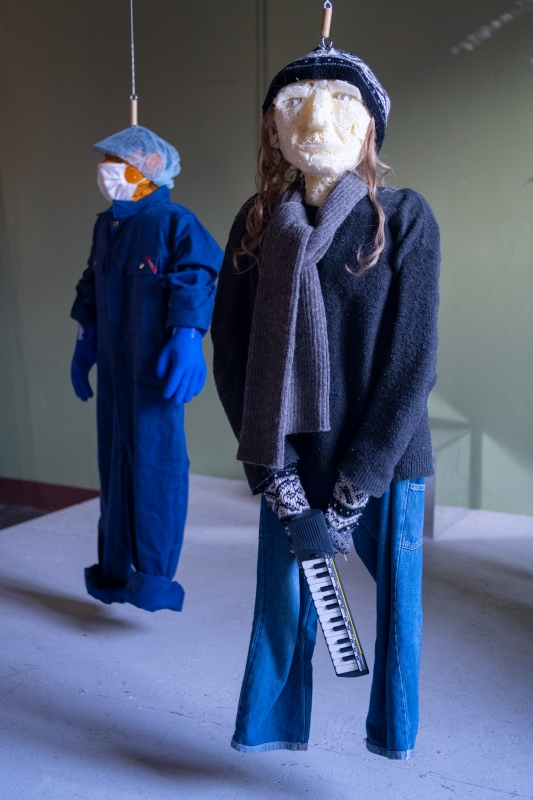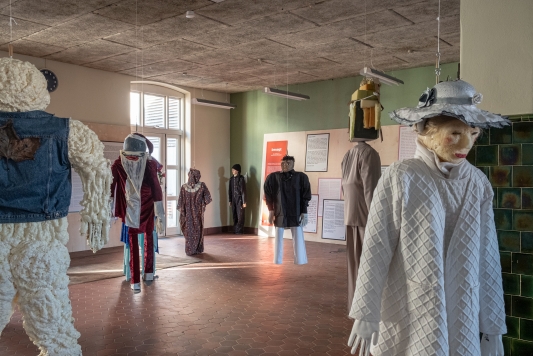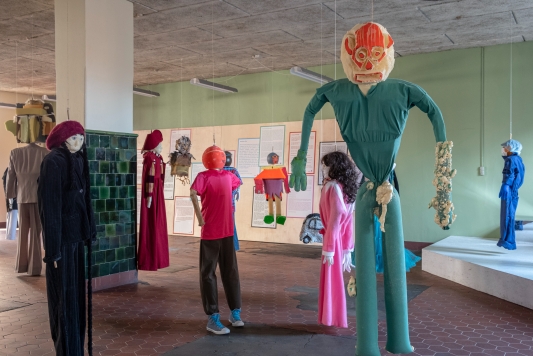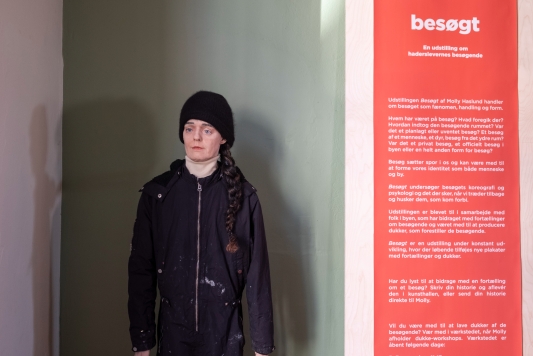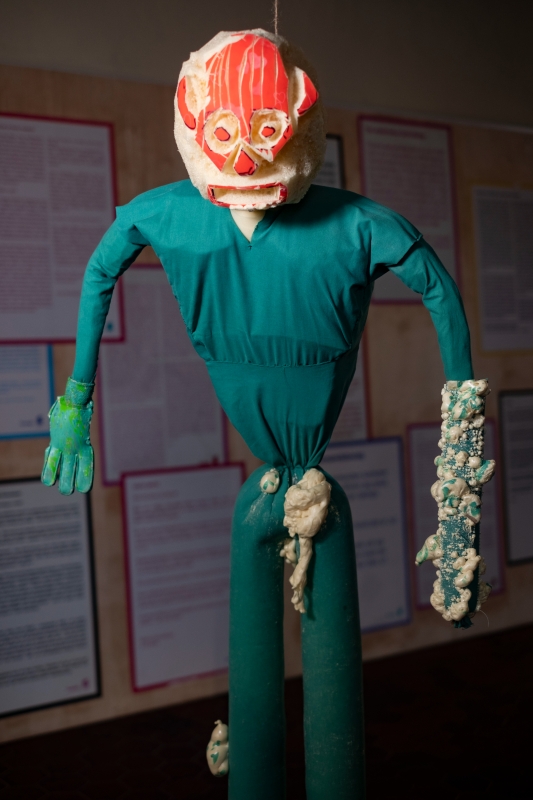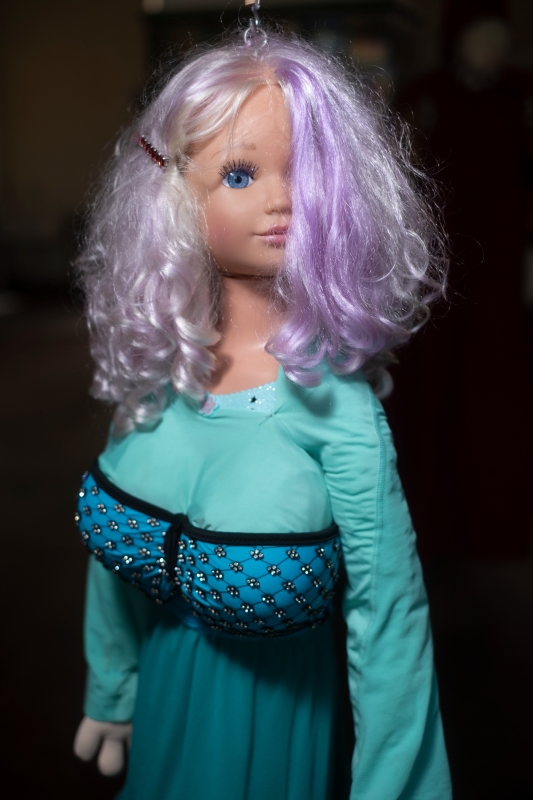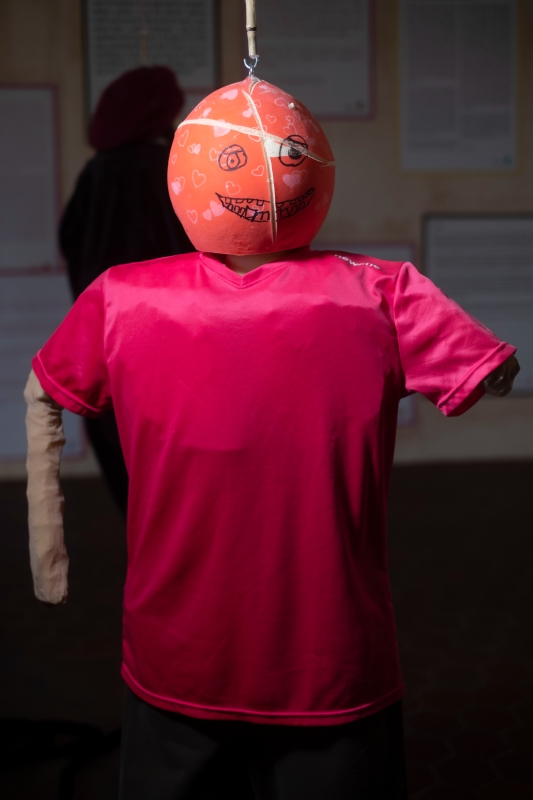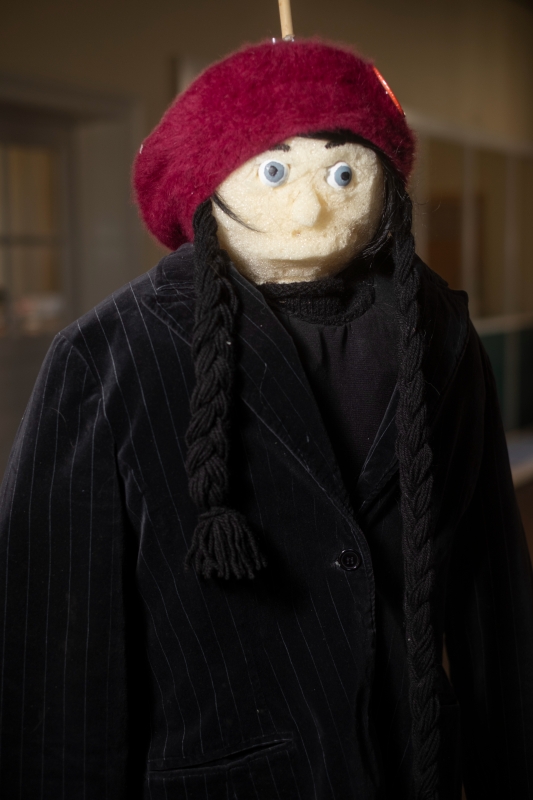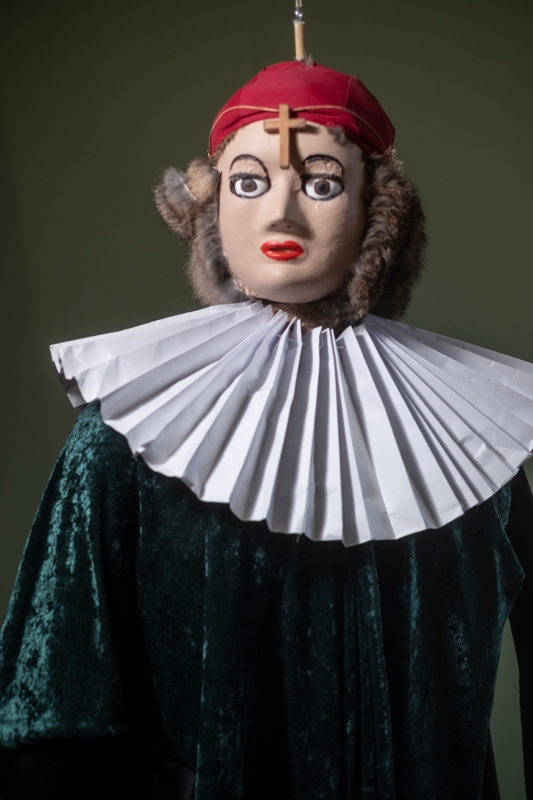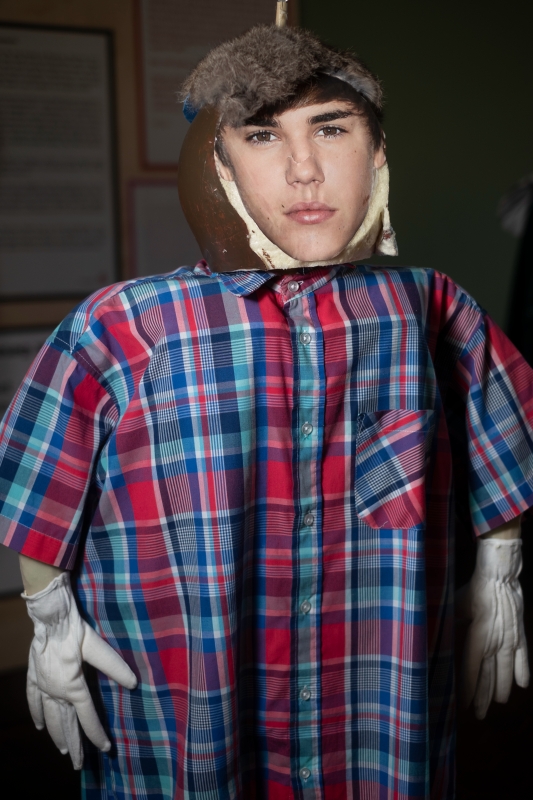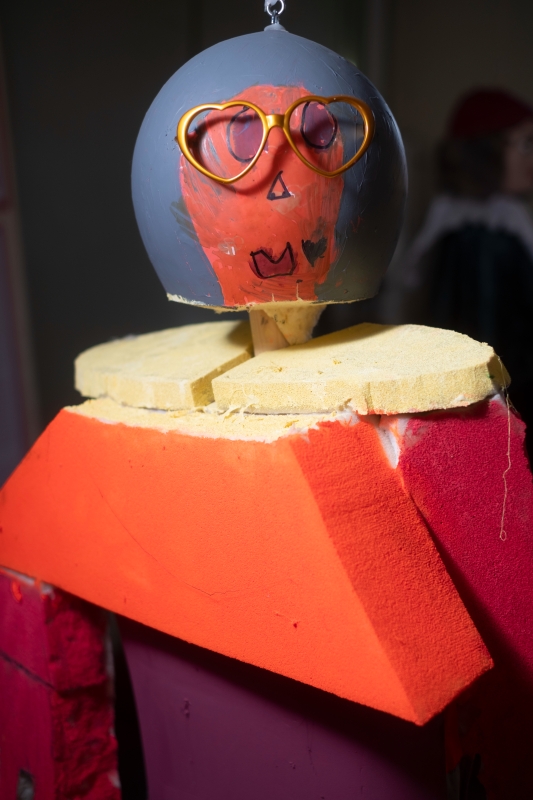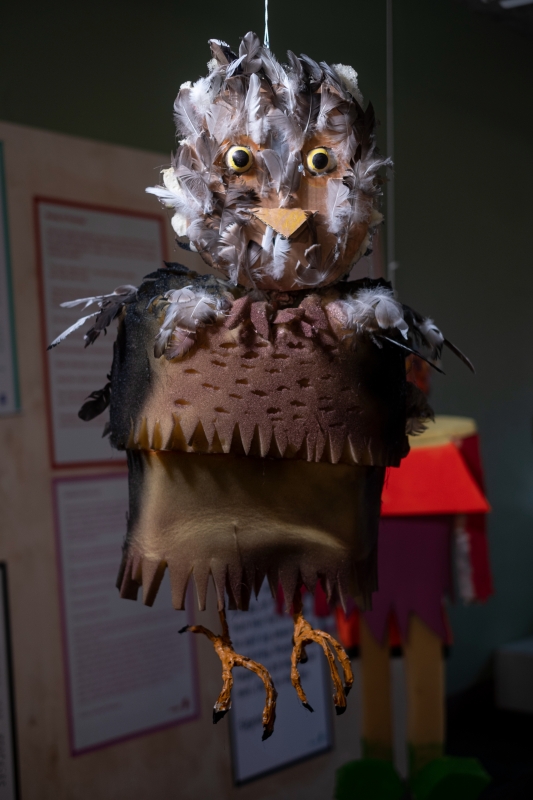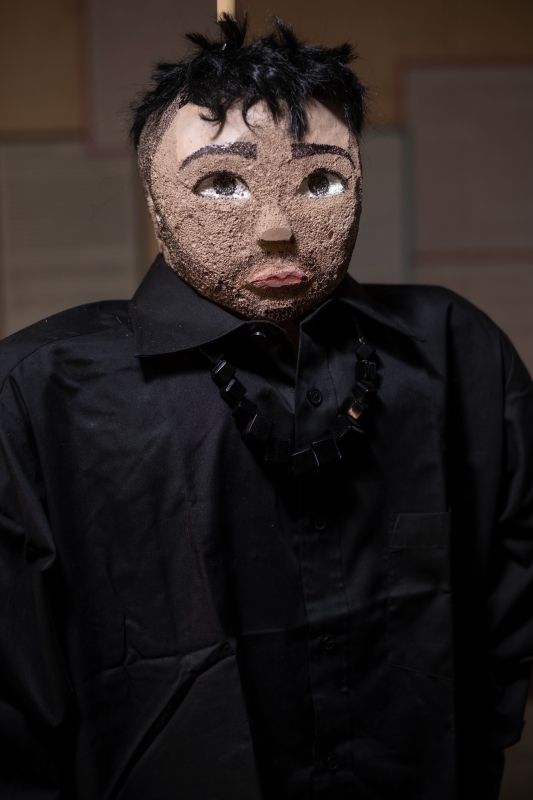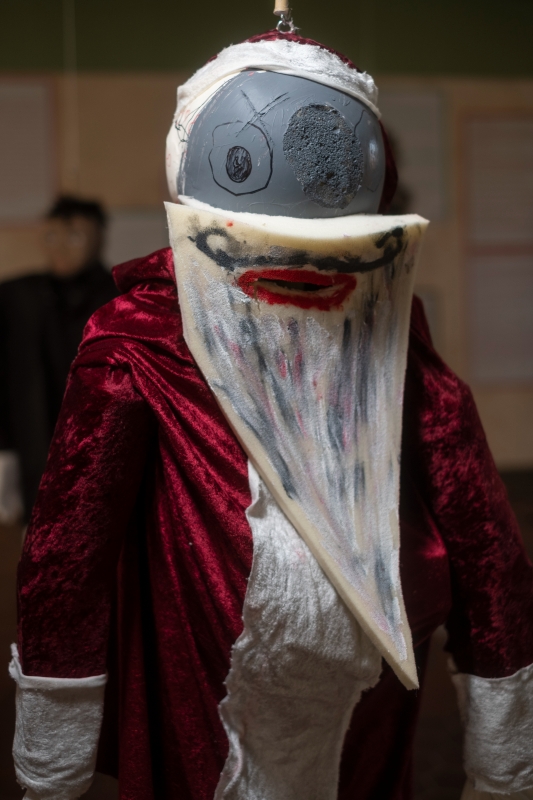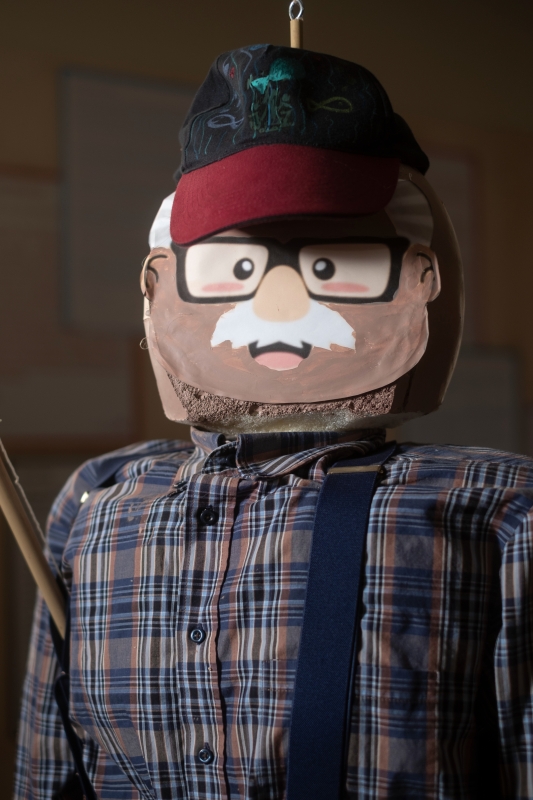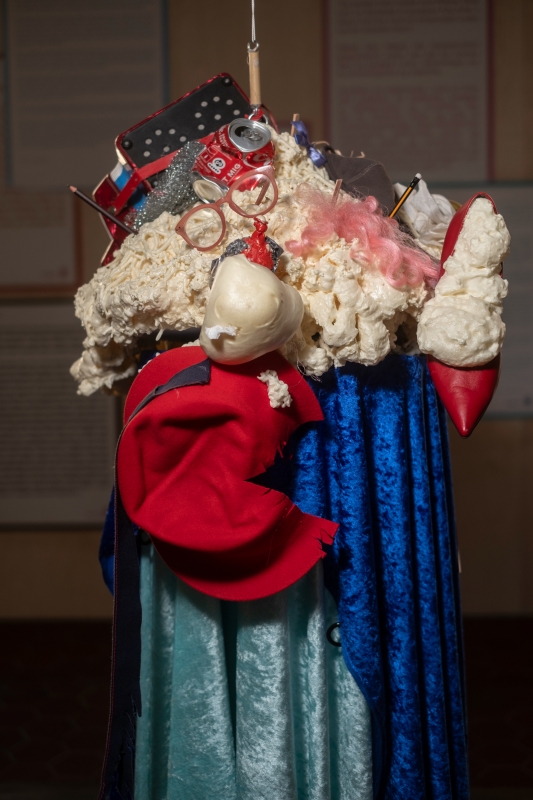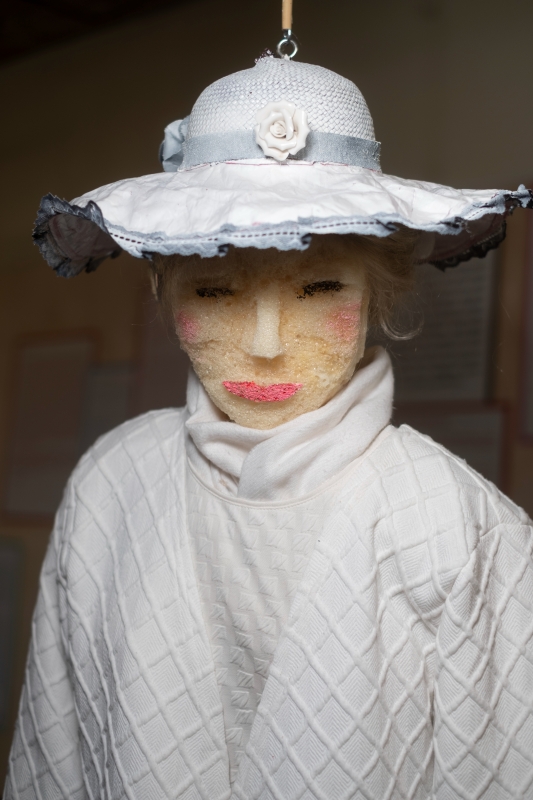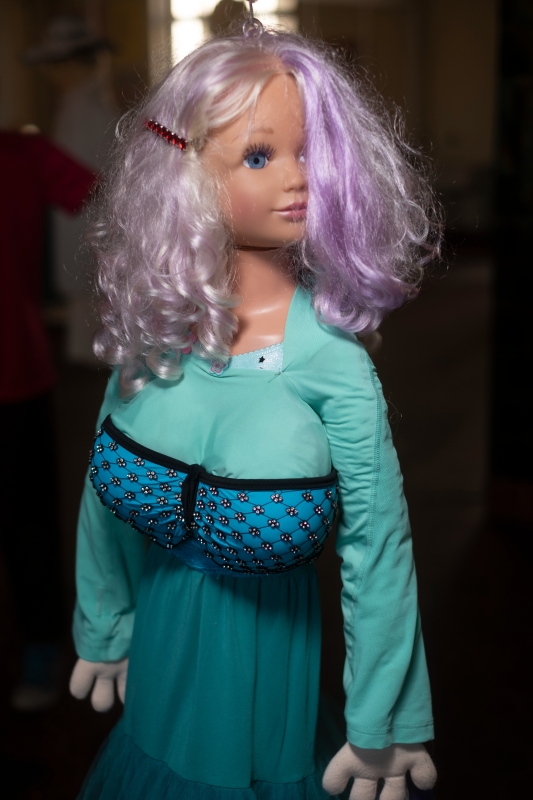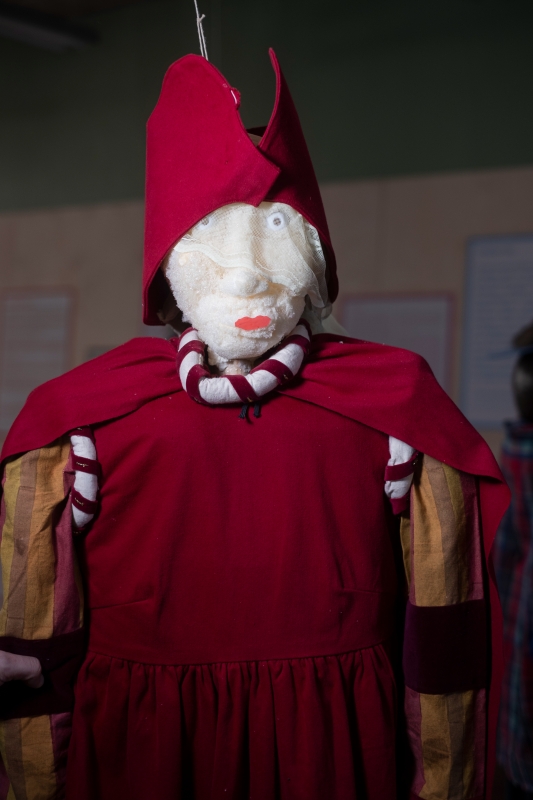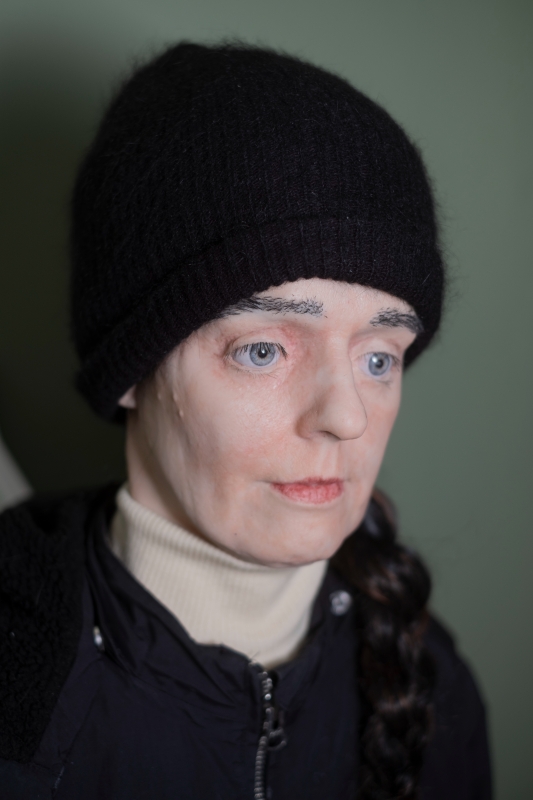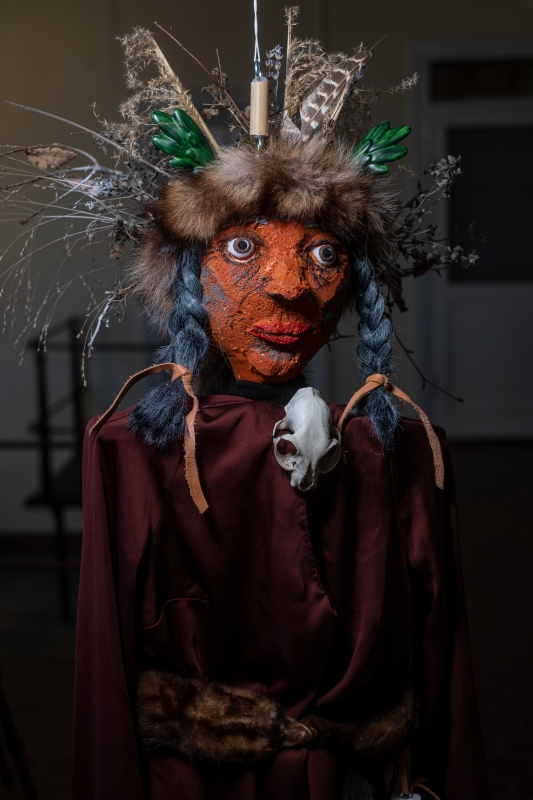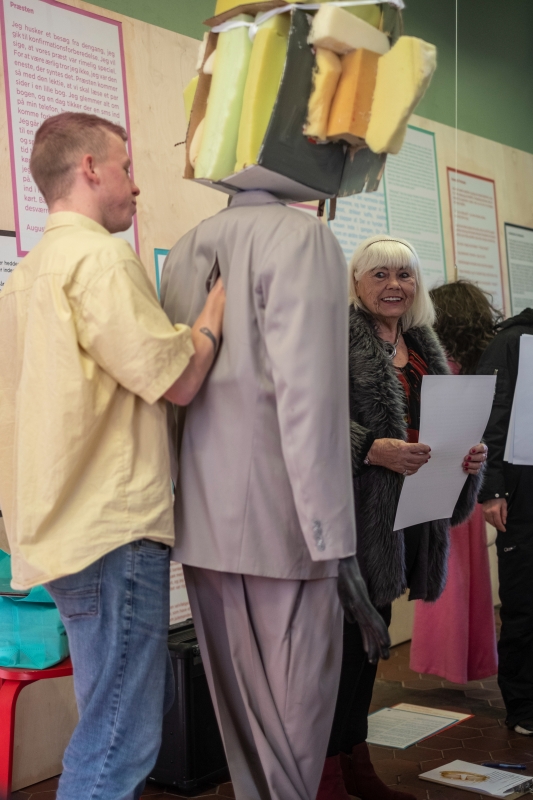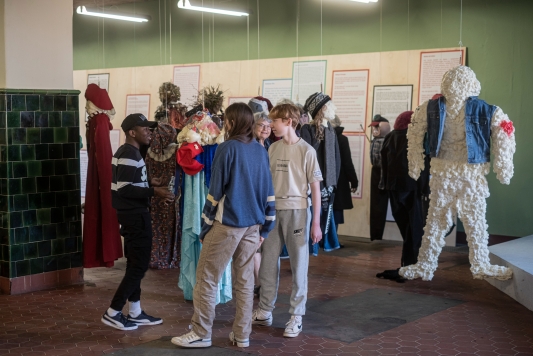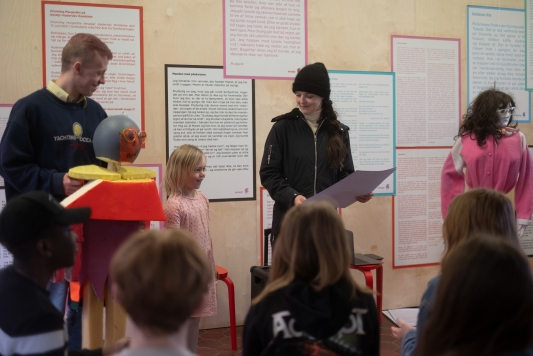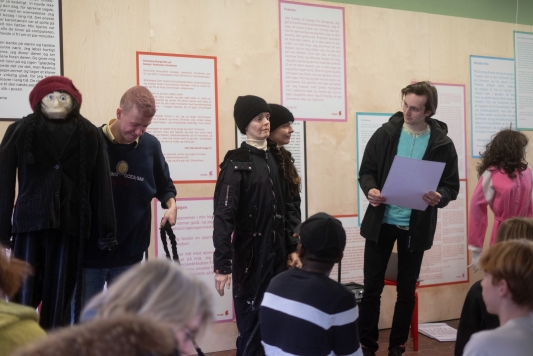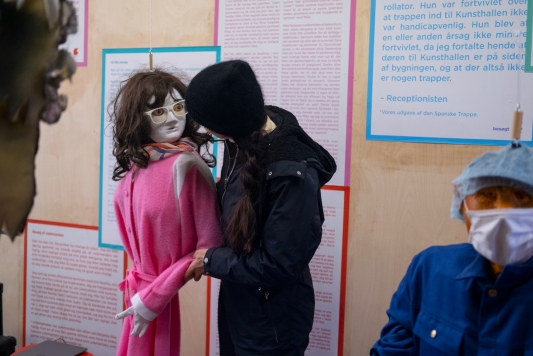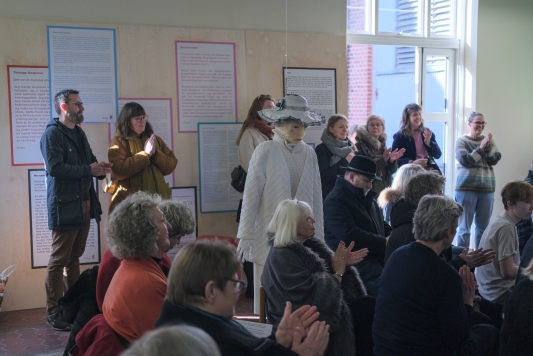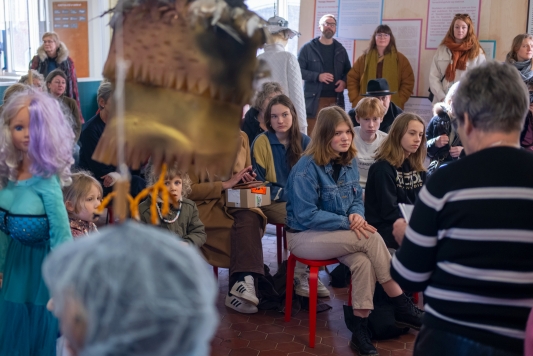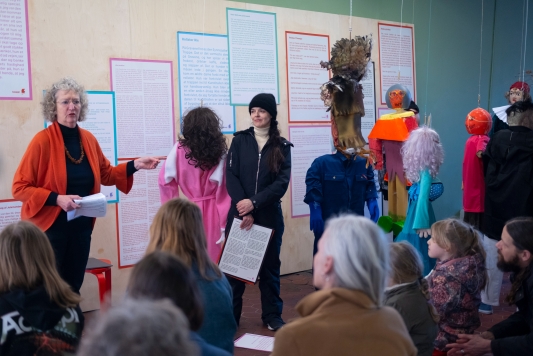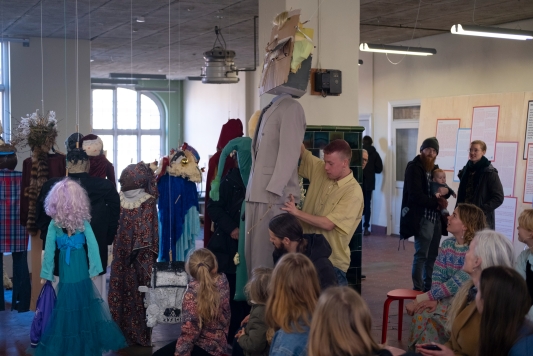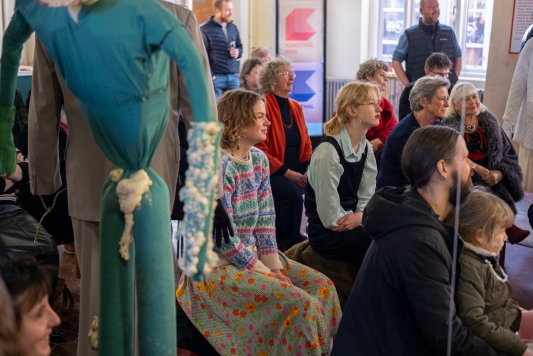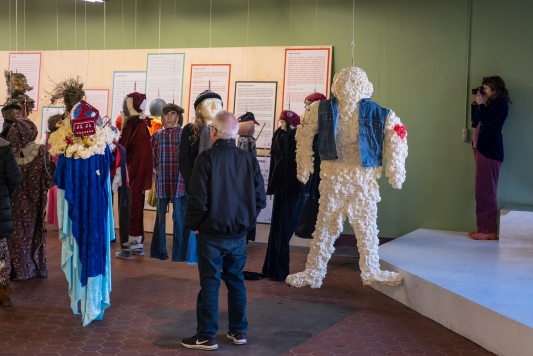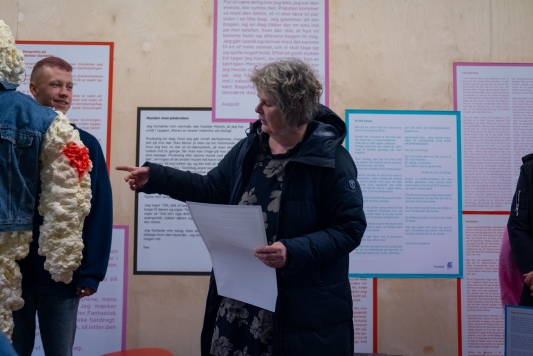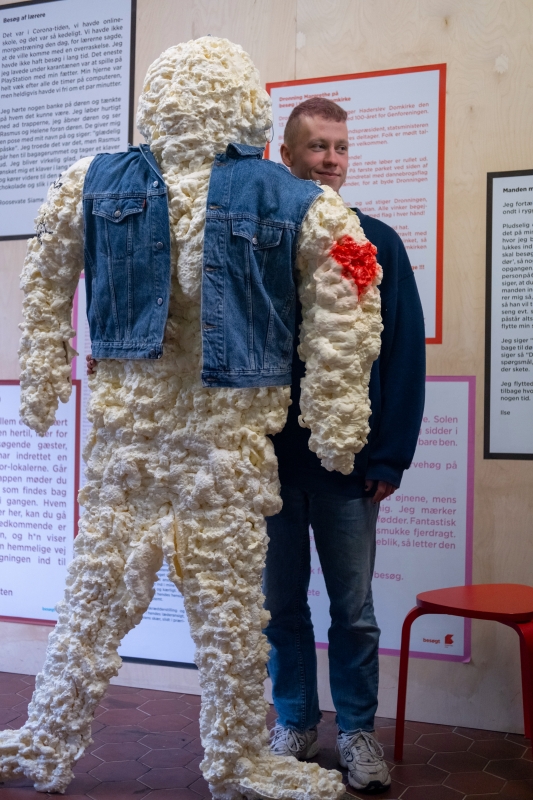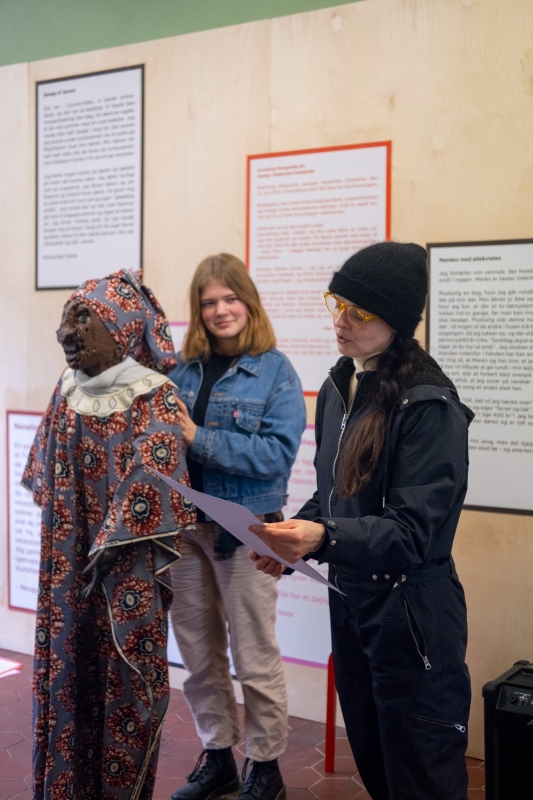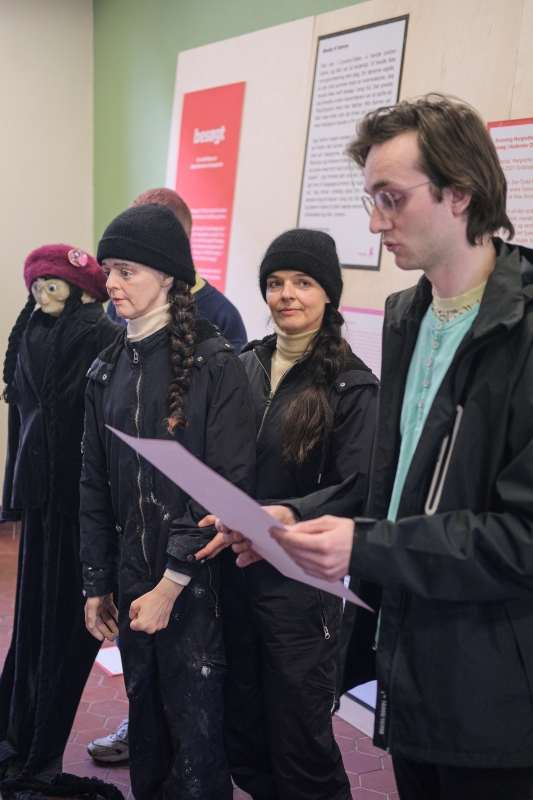 Visited
- an exhibition about visitors to hadersleben
October 16th 2021–February 26th 2022

The exhibition Visited zooms in on visits as phenomenon, as action and form. What happens when we have visitors, when we step back and remember those who came by? What happened? Was it a planned or an unexpected visit, a visit by a human, an animal, a visit from outer space, or a visit in a completely different category?
Visited worked as a process exhibition, collecting stories about visits. An exhibition that Haderslev residents or visitors who have had visitors in Hadersleben contributed to.
The exhibition you met human-sized dolls built on the basis of a workshop with the puppet maker Svend E. Kristensen. The puppets portray visitors from the stories in the exhibition. Each new story contributed printed as large text posters, which are continuously added to the exhibition.
Kunsthal 6100 invited Haslund to create an exhibition based on Haderslev and to involve people in the city. Haslund chose visits as the theme for the exhibition. Who we invite into our city and our homes and how the visitor changes our world is undeniably part of creating our life story and identity - and it is precisely what creates identity and what binds people together that is characteristic of Haslund's artistic investigations and which also forms the starting point for the exhibition Visited.
During Haslunds visits prior to the exhibition, she discovers that there is a great interest in local history and began collecting stories of visits during workshops for groups of older people and young people in her open workshop at Kunsthal 6100. This is also where the dolls of visitors have been built. During the exhibition Haslund kept the workshop area open on certain days and more dolls were added to the exhibition when they were finished - as well as more texts and posters.
At the end of the exhibition, the artist Jonas Kjeldgaard Sørensen delivered his story about - and a doll portrait of - Haslund that he had made partly in the workshop in the art gallery and partly in his own studio.
42 stories were submitted and 25 puppet portraits were made.
On February 26th, the last day of the exhibition, there was a reading session, and a farewell ball.
A big thank you to all the participants, Kunsthal 6100, and VIRAK
Photos by Lene Harbo Pedersen /Jörg Koopmann
Supported by the Danish Arts Foundation