Teenagers Eating Ice Cream Cones, National Gallery of Denmark, 2020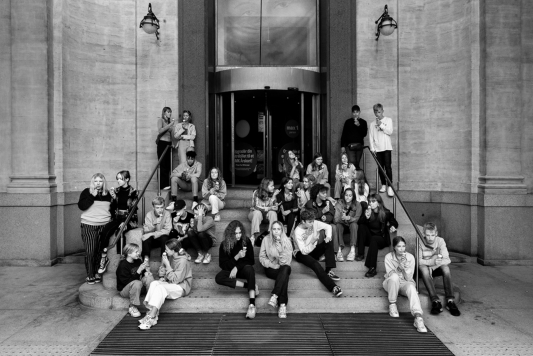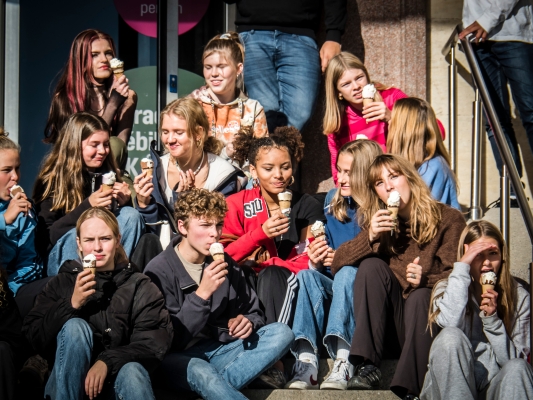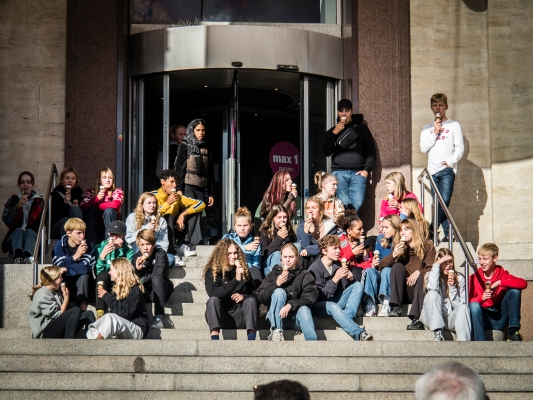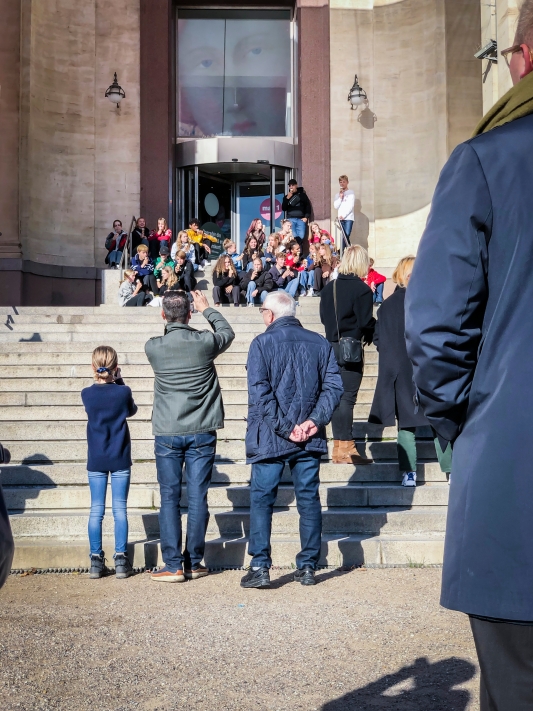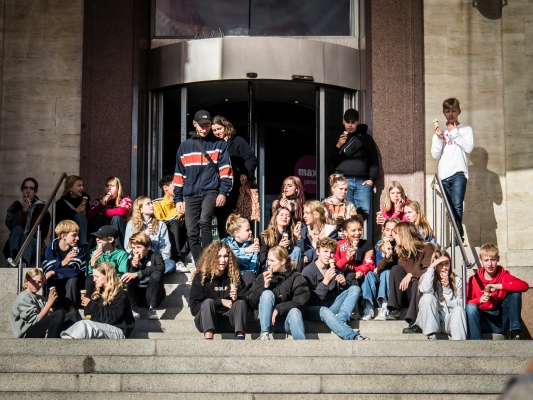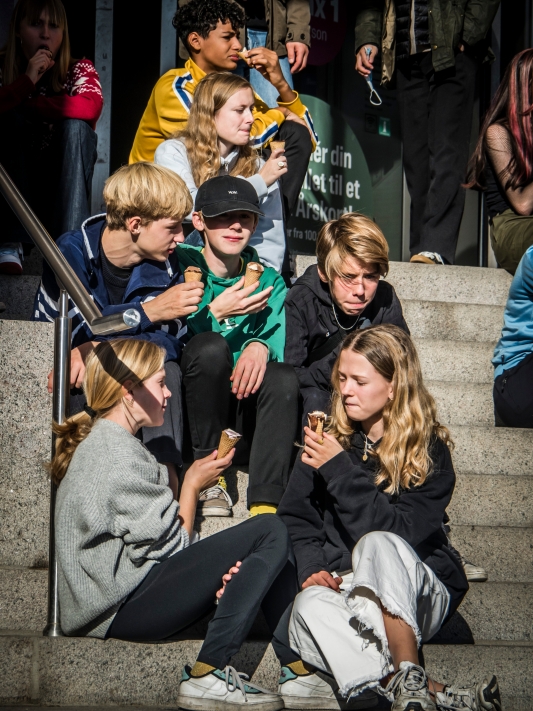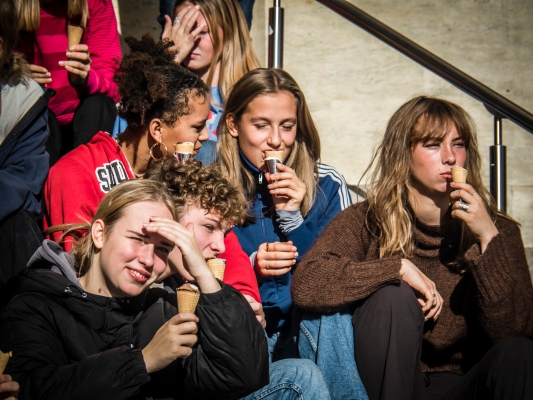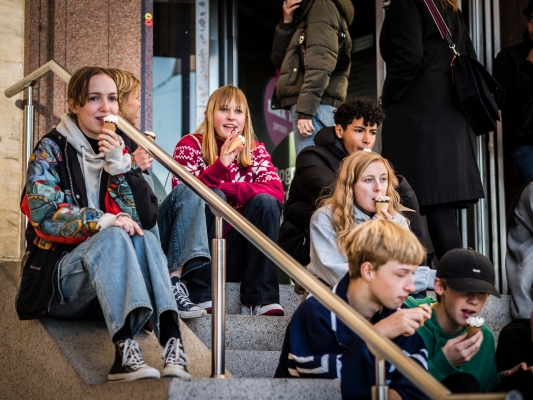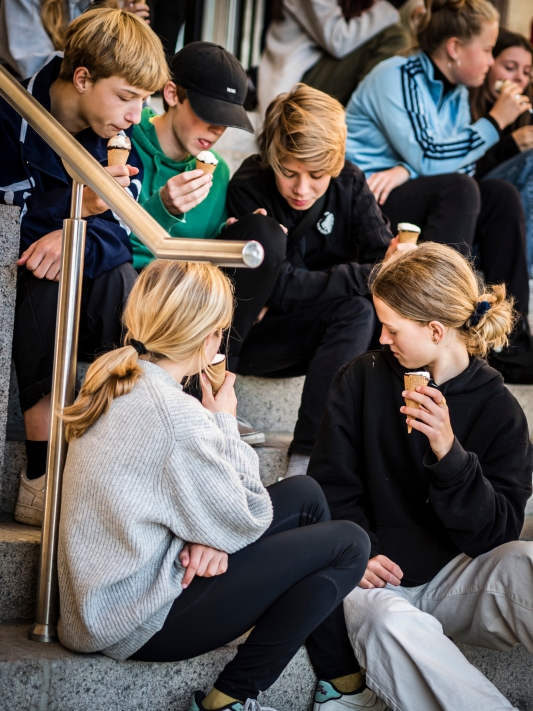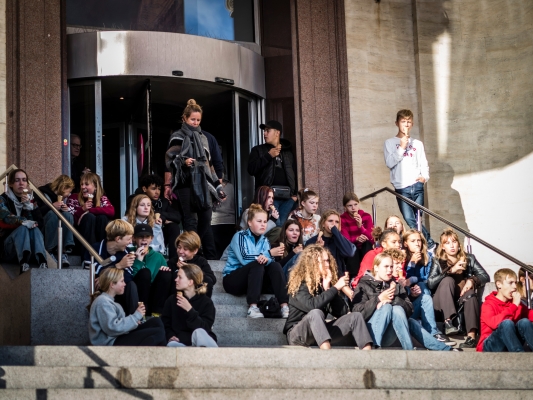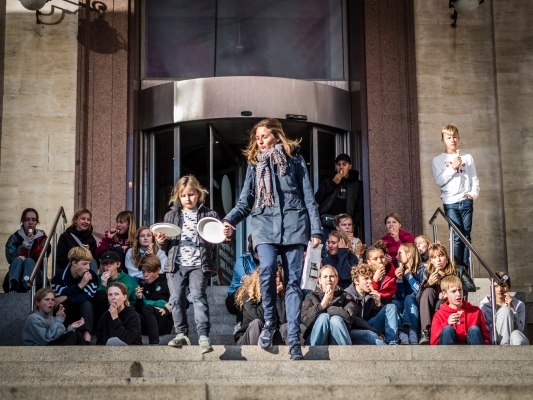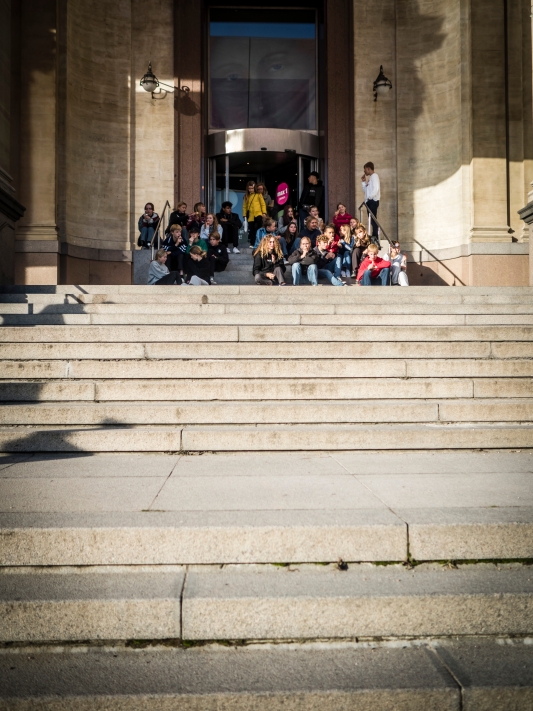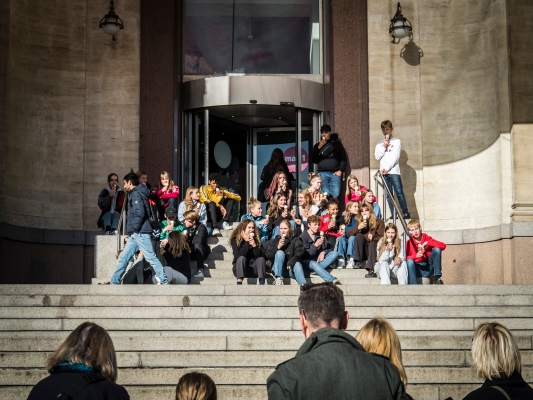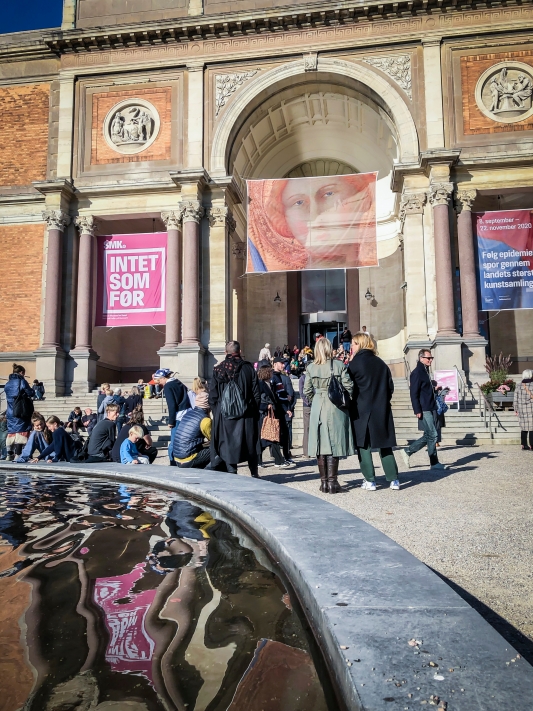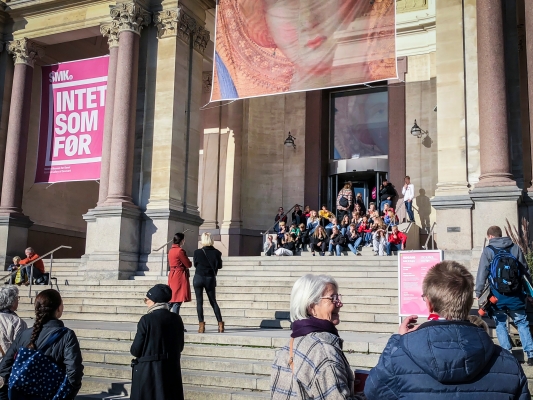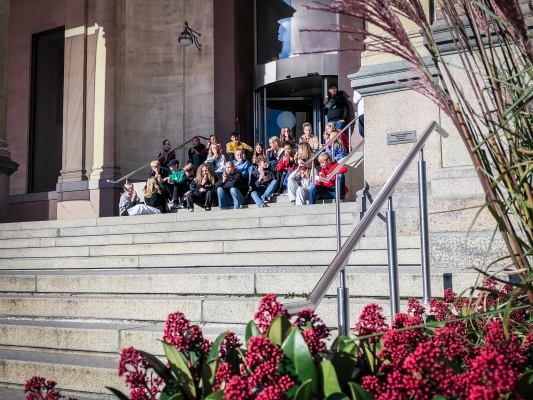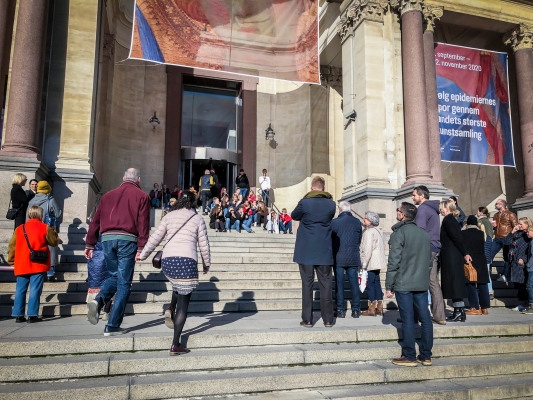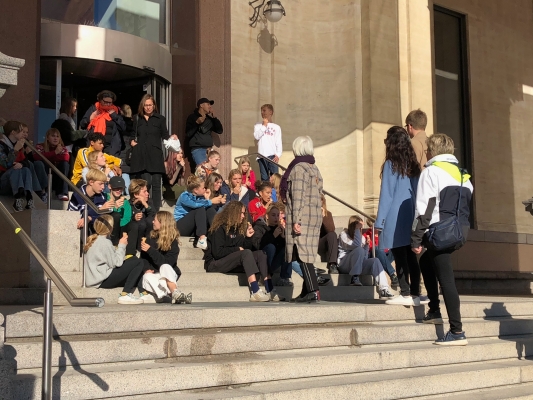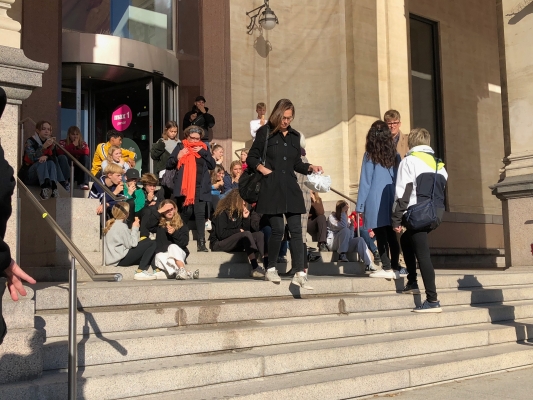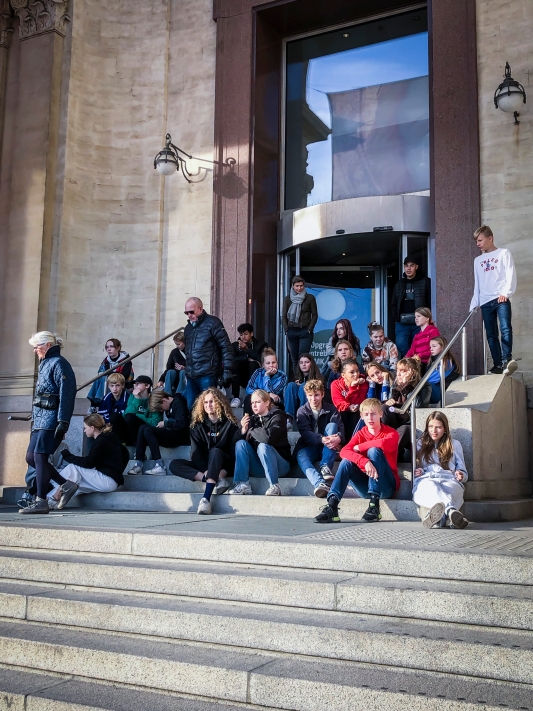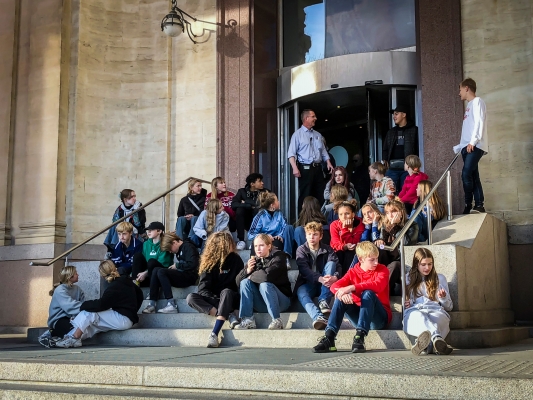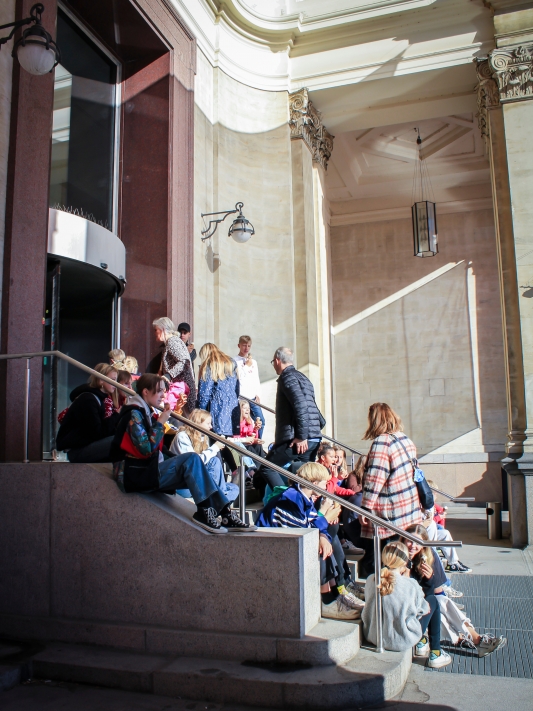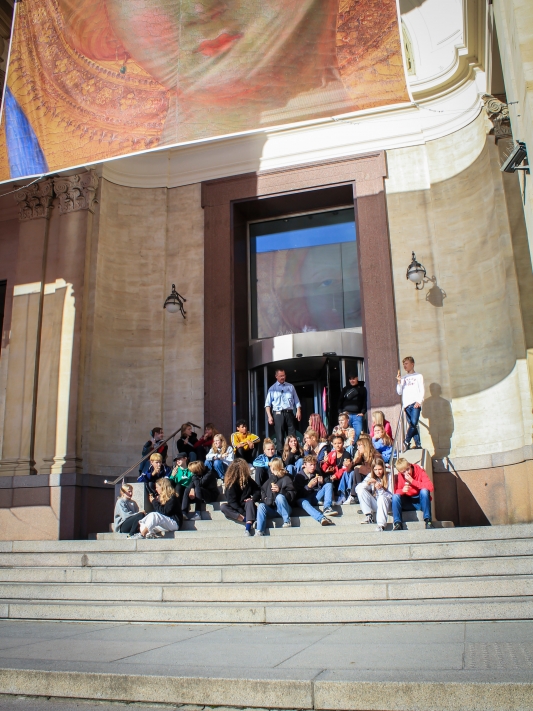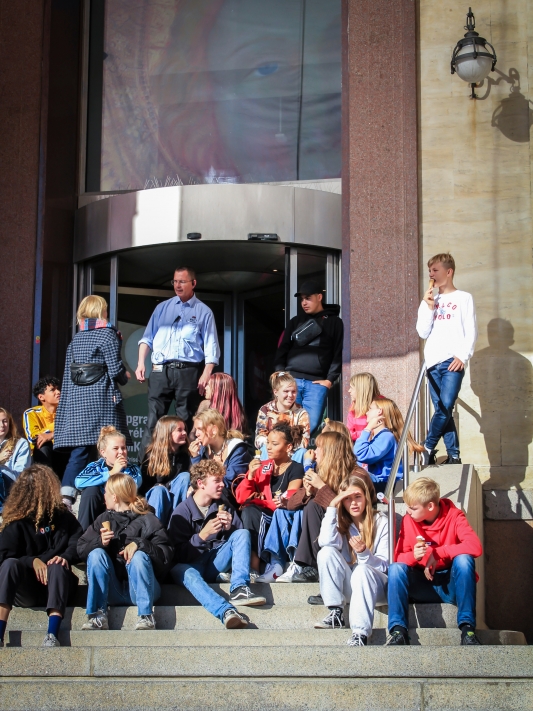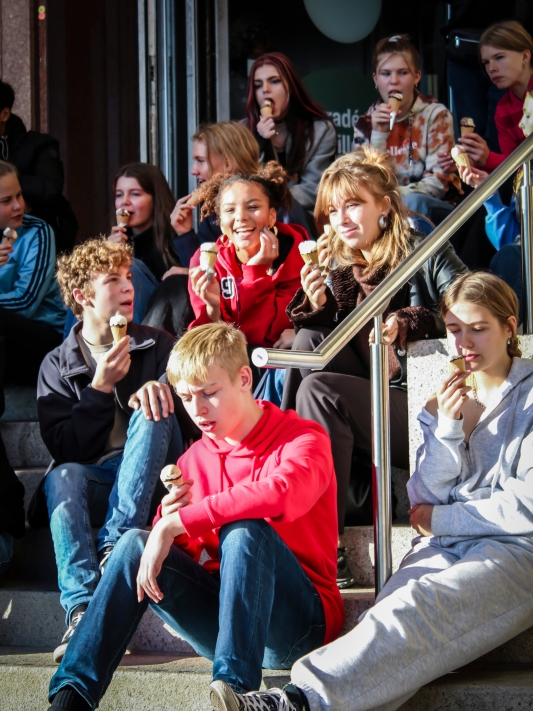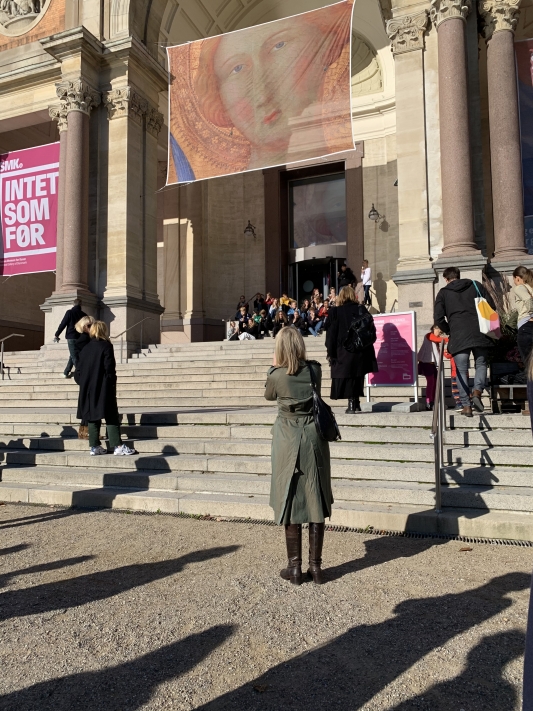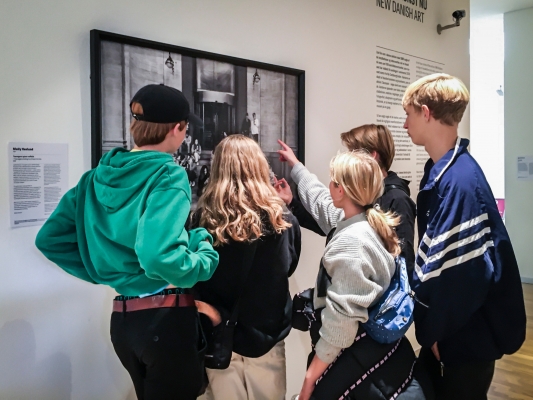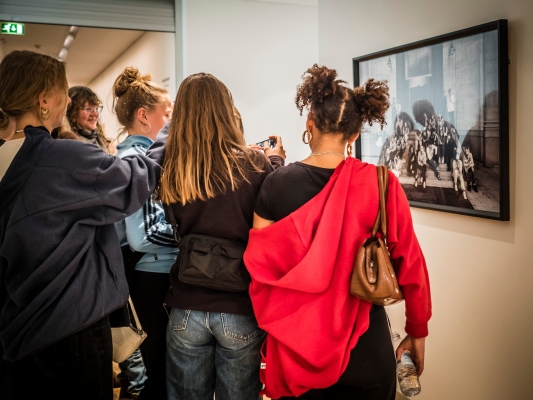 Teenagers Eating Ice Cream Cones, SMK National Gallery of Denmark, 2020

Performance and black and white pre-documentation photograph
Teenagers Eating Ice Cream Cones
A group of teenagers hang out at the entrance of an art museum, partially blocking it as they eat ice creams. Absorbed by their ice creams, they do not talk to each other, communicating solely through body language, facial expressions and the looks they exchange with each other and the audience. The performance Teenagers Eating Ice Cream Cones lasts until the ice creams are eaten, creating a sense of intensified attentiveness to the small, subtle elements that connect, include and exclude in social contexts. Who is looking at who, and whose behavioural norms apply here? Each performance of the work is accompanied by a site-specific, pre-documentation photograph already on display in the art institution. Printed in black and white, the image creates a sense of déjà vu from the austere documentation of performance works in the 1960s and 1970s. Haslund's articulation of the temporal as well as hierarchical relationship between live acts and their representation addresses the challenges of preserving and presenting transitory forms of art.
Lily T Tiger Wells in IDOART.DK onTeenagers Eating ice Cream Cones, SMK – National Gallery of Denmark, 2020
https://www.idoart.dk/blog/molly-haslund-teenagers-eating-ice-cream-cones
Event announcement SMK website
https://www.smk.dk/event/teenagere-spiser-vaffelis/
Event announcement Smk facebook
https://www.facebook.com/events/373017783818051/?
THANK YOU to the New Carlsberg Foundation, SMK National Gallery of Denmark/ Tone Bonnén, Marianne Torp, Birgitte Anderberg.
THANK YOU Lærke Posselt.
THANK YOU Lily T. Wells, Johan Lilholt Olsen, Signe Rørdam Thomsen.
THANK YOU Tijana Mišković, Anna Holm and Nikita Pharao Munk
THANK YOU to all of the performing teenagers Albert, Anna, Anna Sophie, Bertram, Dagmar, Dizzie, Emilie, Isabella, Jawad, Joanna, Kaja, Kaia, Karen, Karl-Oscar, Karla, Laura, Liva, Maya, Milan, Mira, Nora, Olga Nicoline, Olga, Pauline, Peter, Siri, Severin, Theis.

B&W pre-documentationphotography in colaboration with photographer Lærke Posselt.
Various color photos taken during the live performance by audience members Johan Lilholt Olsen, Lily T. Wells, Matilde Haaning, please contact molly@mollyhaslund.com for details.