Knee-Deep 2023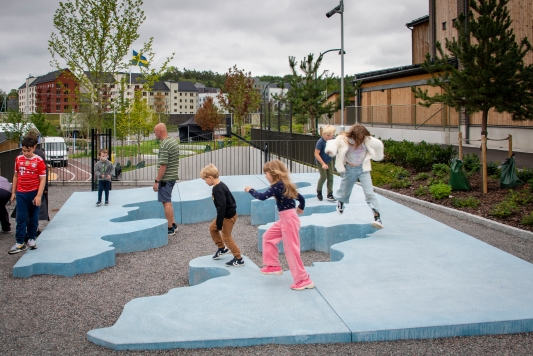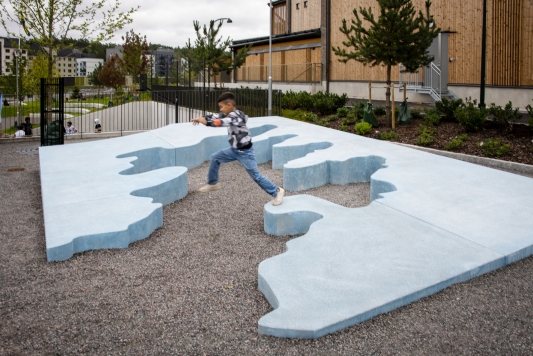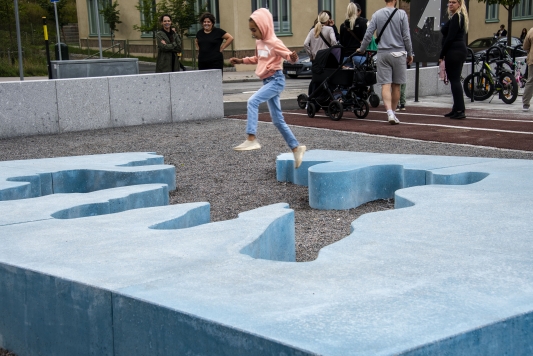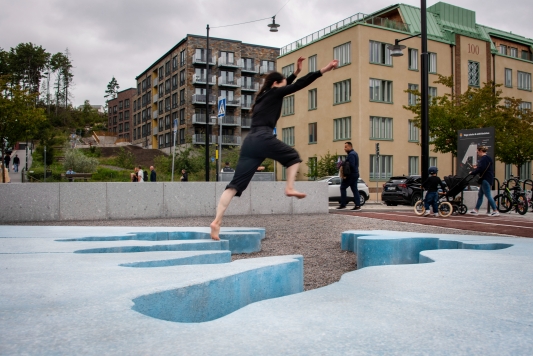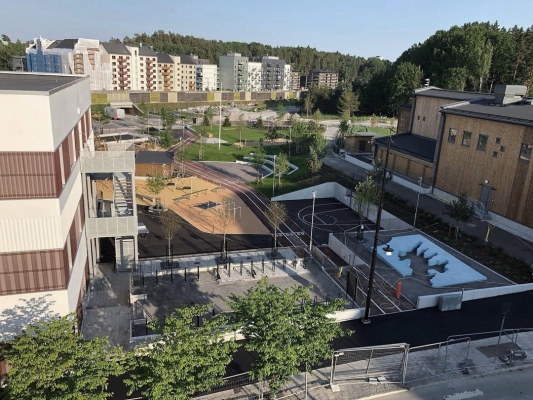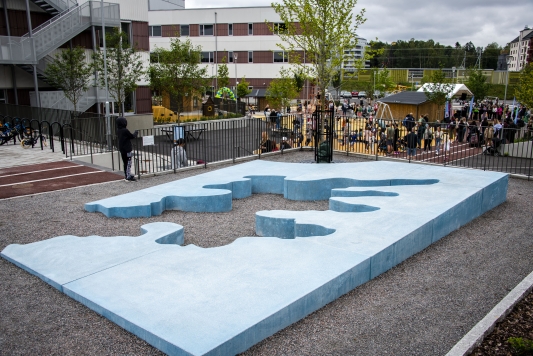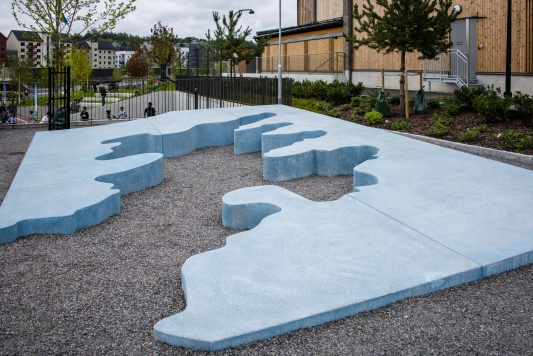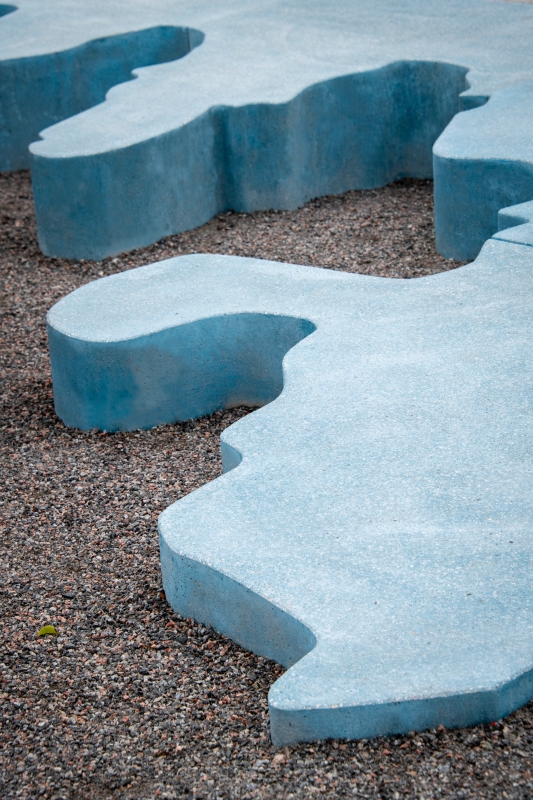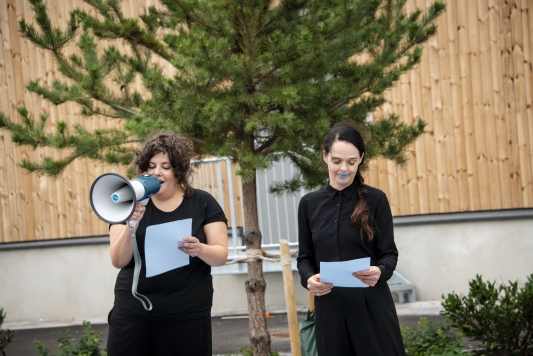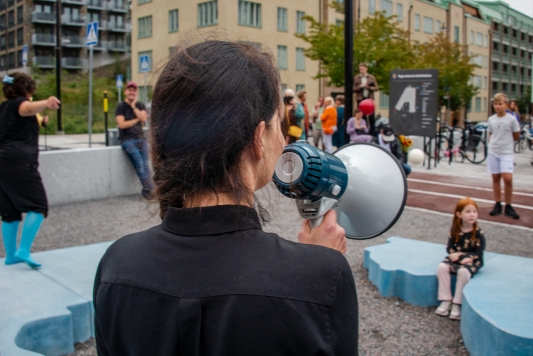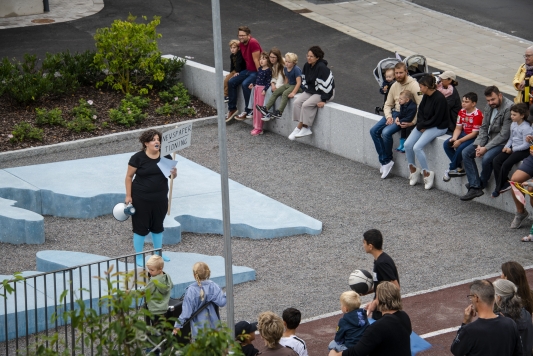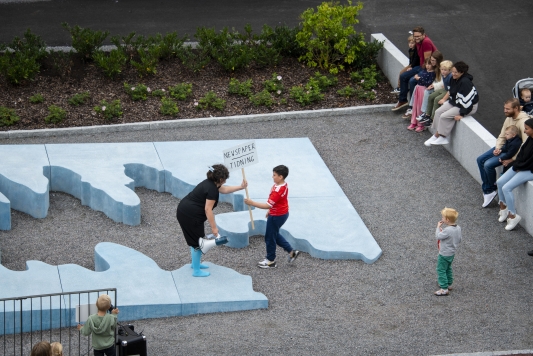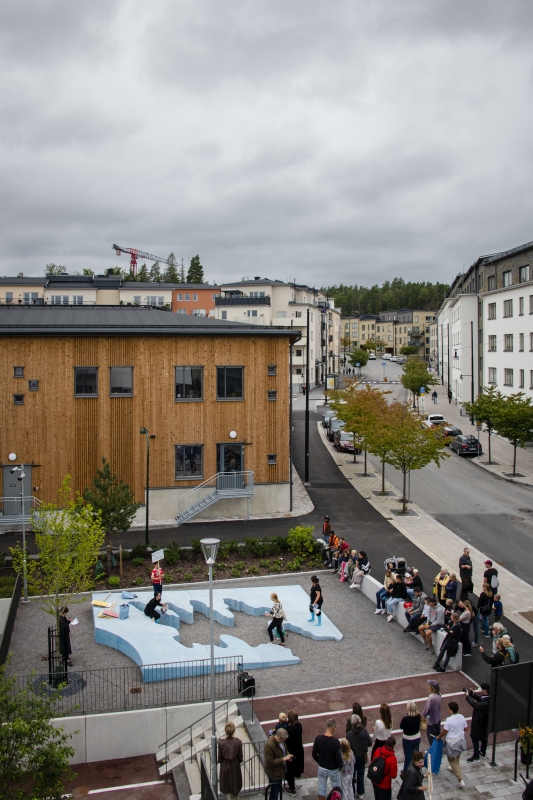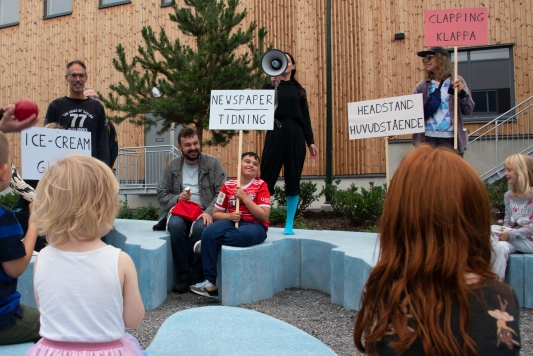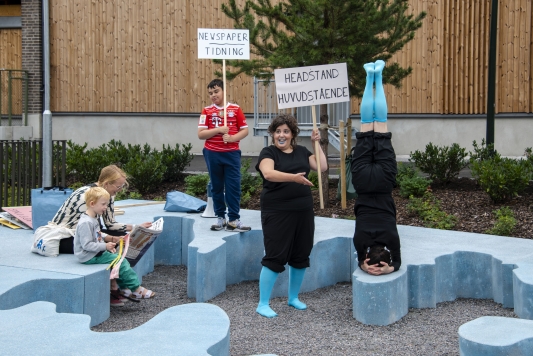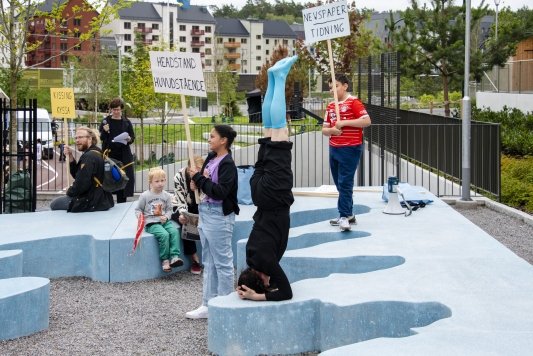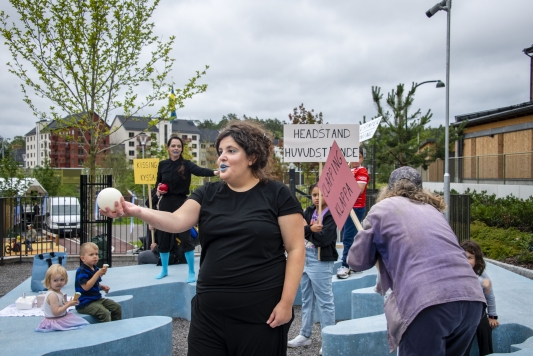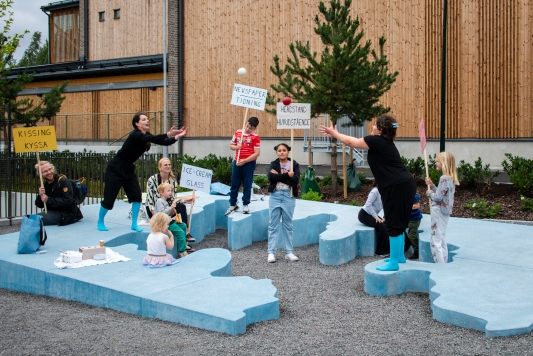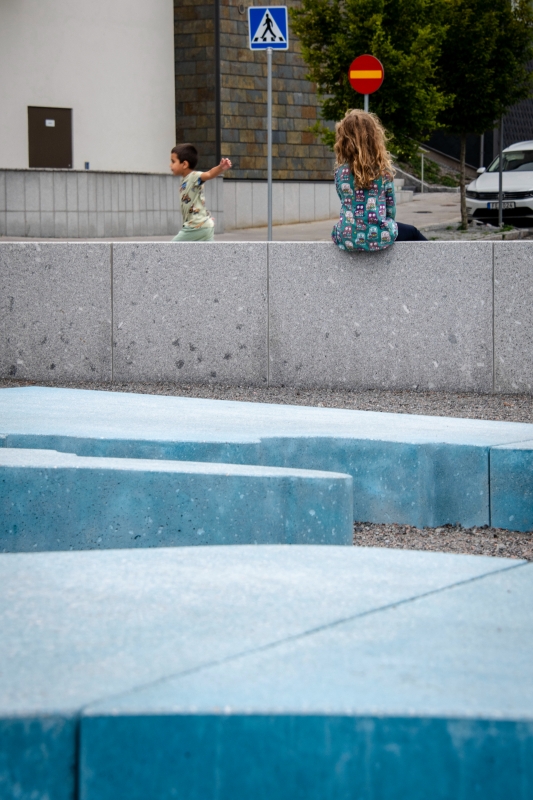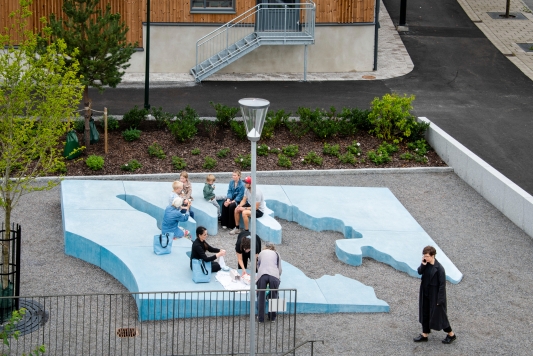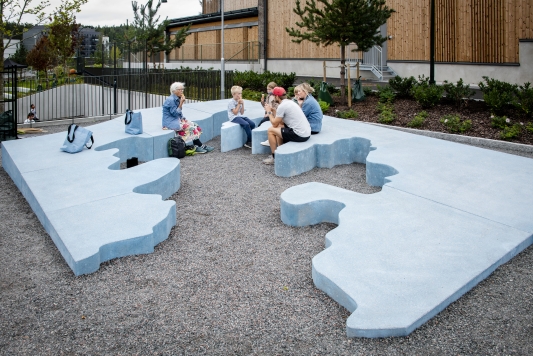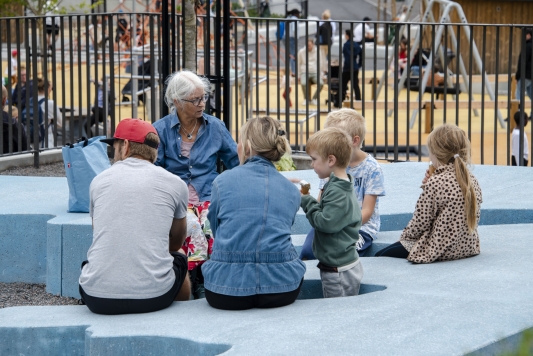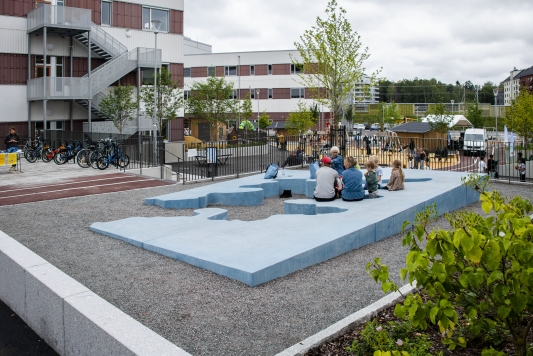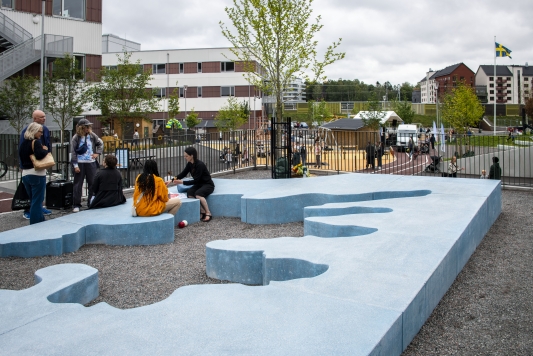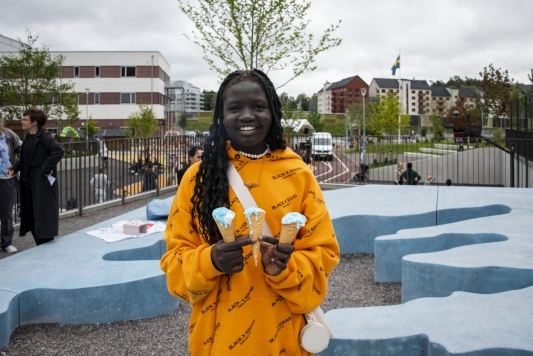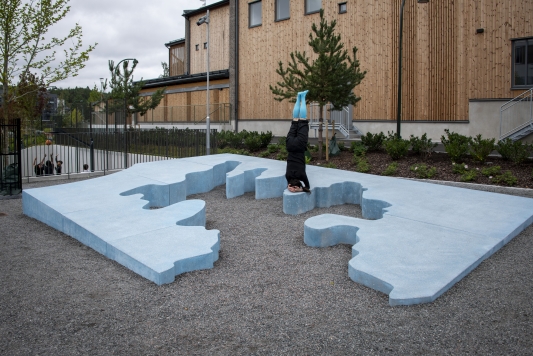 Knee-Deep (2023)

Vega skola & aktivitetshus
[Vega School & Activity Centre]
Vega Allé 61
Haaninge, Stockholm
Knee-Deep by Molly Haslund and architect Aspasia Balta is a permanent public sculpture commissioned by Haaninge Konsthall and Art Platform Sweden for Vega School & Activity Centre newly built by C.F. Møller Architects.

Knee-Deep is placed in the courtyard of Vega skola and is available to the public. As a sculpture, Knee-Deep captures the delicate line between land and water and the power it carries. By creating an image of a movement that can only be perceived for a brief moment, the line and the interaction between the elements become tangible.
Knee Deep might also evoke memories of folding up your trousers to the knees before entering the water, as well as point out that the knees are used to measure how deep you are standing in the water.
You can jump around and play on the sculpture, or you can find the point on the sculpture where its height meets your knees, then bend your knees and sit down.

For the inauguration of Knee-Deep on 6 August, Molly Haslund and Aspasia Balta gave a performative presentation of Knee-Deep, demonstrating how interaction with and play around the sculpture may take place in the future. Towards the end of the performance, Balta and Haslund ask the audience to shout out the title 'Knee-Deep' in English and 'Knädjup' in Swedish. They ask the audience to find and stand next to a spot on the sculpture that meets their knees. Together with the audience, they then repeatedly shout: "We are standing in knee-deep water", and finally everyone bends their knees and sits down.
Thanks to Haaninge Konsthall and Art Platform Sweden - thanks to Anna Ahlstrand, Molly Sjögren, Åsa-Viktoria Wihlborgu and Ulrika Sten for being around and supportive throughout the process.


Vegas offentliga konst (in swedish)
https://www.haninge.se/uppleva-och-gora/kultur/konsten/konst-i-det-offentliga-rummet/vegas-konst/
C.F. Møller Architects, Vega School & Activity Centre
https://www.cfmoller.com/p/Vega-Skole-aktivitetshus-i3533.html
Photos by Ricard Estay