Jeg er havren, 2020 (I am the oats)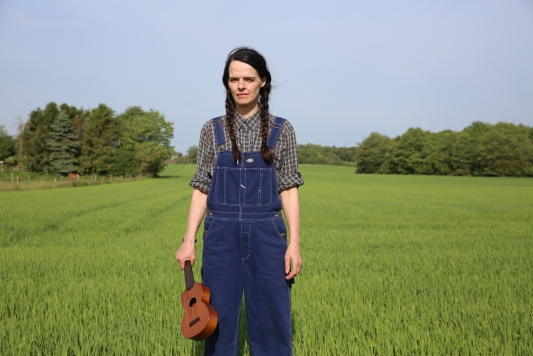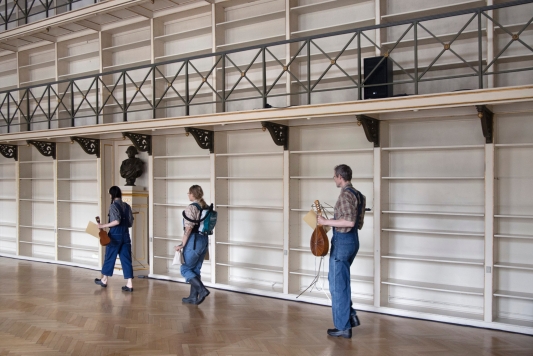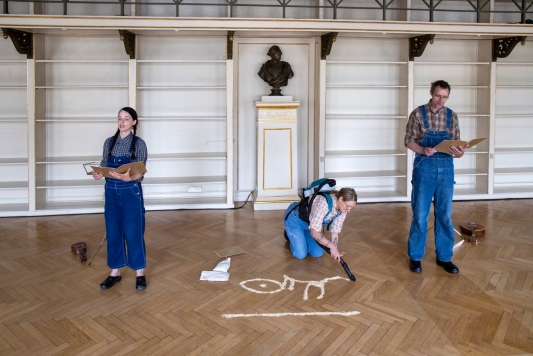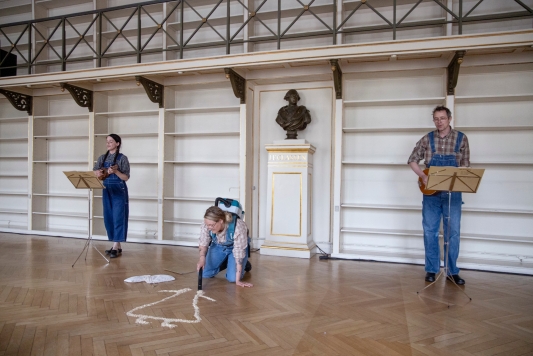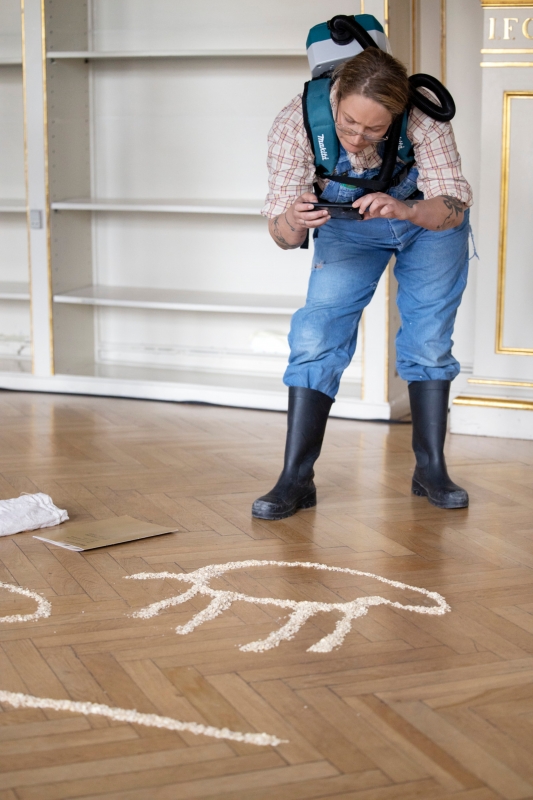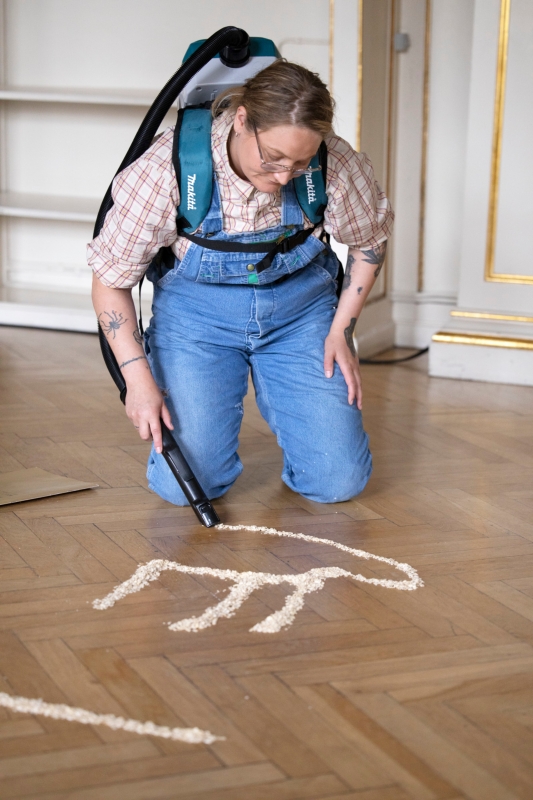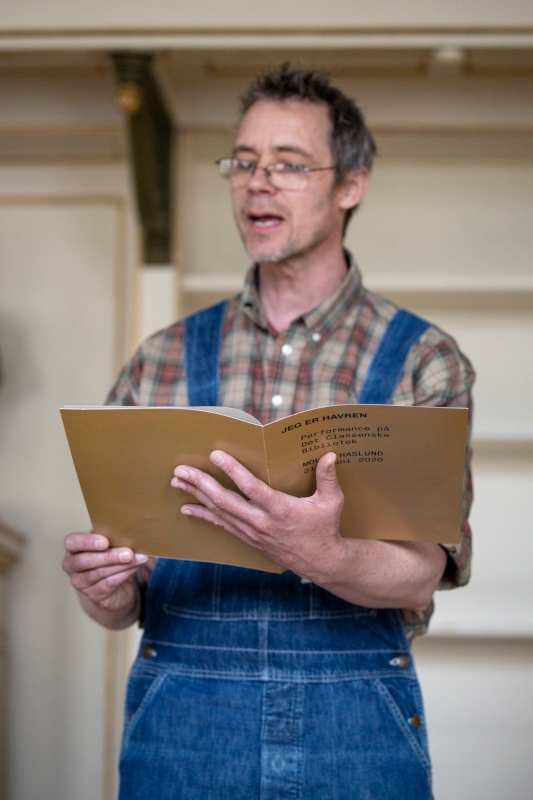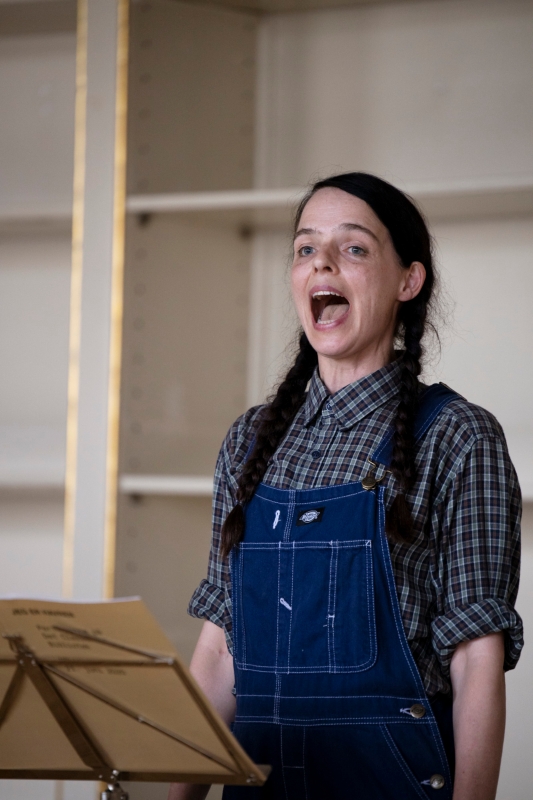 Jeg er havren (2020) [I Am the Oats]

Up Close performance festival June 20, 21, 27, 28
Performed by Steffen Galster and Anna Walther, Molly Haslund,
Duration: 12 minutter.

Jeg er havren (2020) [I Am the Oats]
I Am the Oats is based on a well-known ballad of the same title written by the Danish author and poet Jeppe Aakjær in 1916. As well as being a writer, Aakjær was an active defender of the folklore and dialects of Jutland and campaigner for farmers' rights, but he was also part of cultural-radical circles in Copenhagen. In the ballad the oats are personified, telling their own story from being sown to being ripe for harvest. In their own poetic account the oats become a symbol of nature and the landscape rather than just an arable crop – an unusual approach at the time, and characteristic of Aakjær's dual passion for Jutland and the progressive intellectual currents of the day. Haslund similarly identifies with the oats, and in her performance she balances a romantic view of nature with the grotesque realities of her childhood as both a country girl and newcomer. These experiences are juxtaposed with modern farming methods, as well as the purchase of farmland in Denmark by global corporations. Who is the farmer here? Who are 'we'? And who are the outsiders? At the end, all 12 verses of the ballad I Am the Oats are sung as a duet based on a new melody – accompanied by a ukulele, mandolin and vacuum cleaner.

The 1 min excerpt embedded on this site is made by Christian Brems from the full video dokumentation of the performance by Tiny Tear.
Request a link to the full documentation on molly@mollyhaslund.com

The performance comes with a script in Danish and is partly text based, vocal and physical. Jeg er havren (I am the oats) can be translated and performed in English language including an additional part explaining the song lyrics by Jeppe Aakjær (1866-1930) specifically about two of the verses that were once removed from the folk song books as they were said to contain erotic references.
Participating artists in the Up Close program:
Esben Weile Kjær og Emma Rosenzweig · Lilibeth Cuenca Rasmussen · Hannah Toticki Anbert · Jacob Kirkegaard og Katinka Fogh Vindelev · Molly Haslund · Hesselholdt & Mejlvang · Louise Alenius · Charlotte Østergaard · Jesper Just og August Rosenbaum · Henrik Plenge Jakobsen · Maja Lee Langvad og Kristina Nya Glaffey · Tim Matiakis og Astrid Elbo
Up Close was curated by Natalia Gutman
Supported by the New Carlsberg Foundation
Partners: HAY, Andersen's

I am the Oats was performed again at (SMK National Gallery of Denmark, Thy) SMK Fridays: Thy – a dream scenario, August 20, 2021
Performed by Steffen Galster and Anna Walther, Molly Haslund