Ghost Tent 2016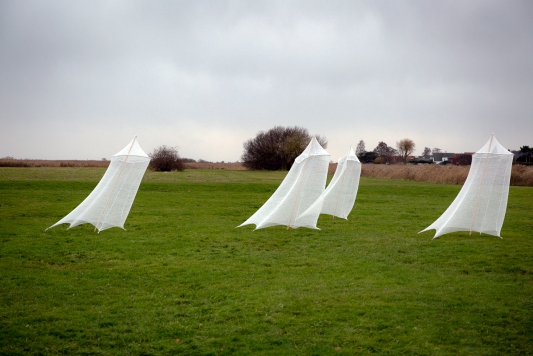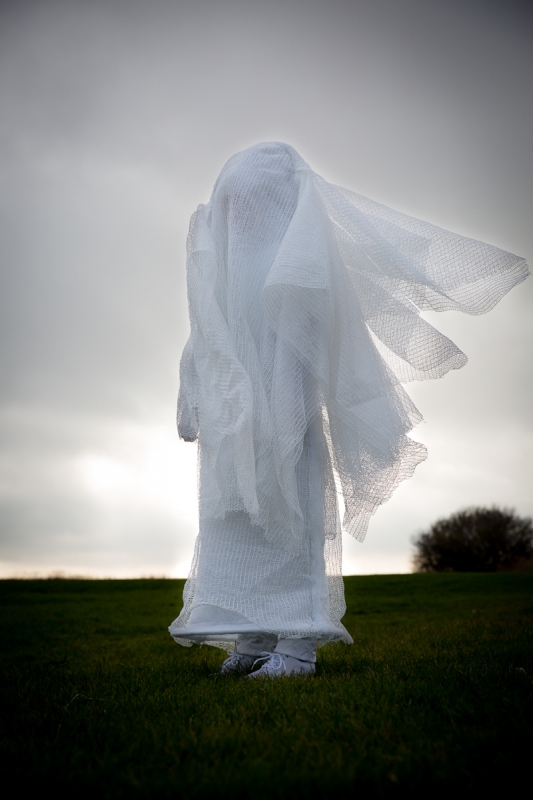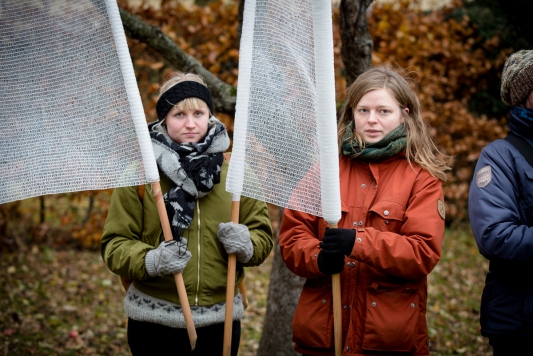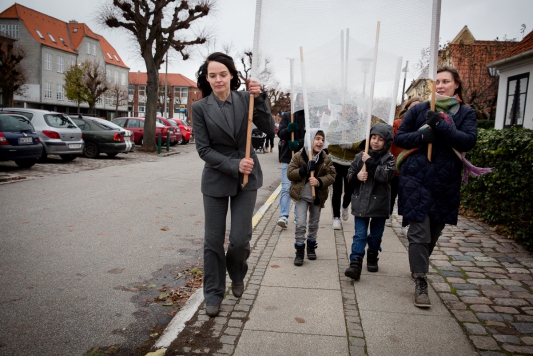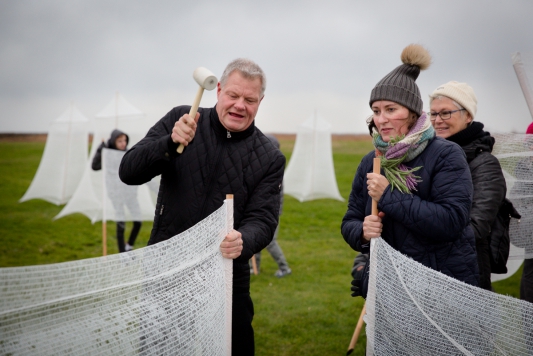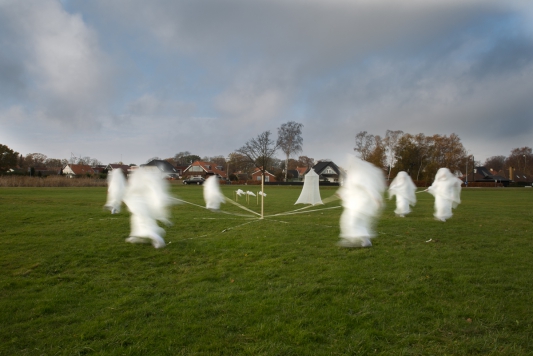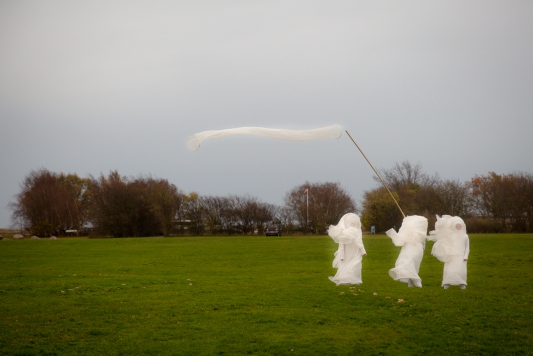 Ghost Tent, 2016

Dragør, Denmark, November 19th–20th, 2016
REFLEX 16
Arranged by REFLEKSIONER, curated by Annette Lindroos
GHOST TENT is a site-specific, or site-related performance created on the basis of research of a no longer existing building in Dragør.
The building was the famous Arne Jacobsen's bathing establishment, which was built in 1933. The idea of the establishment was to function as a changing room, entertainment and hang out area for locals and prople from Copenhagen coming to the beach during the summer. At that time some people in the village Dragør had the opinion that the modern white architecture didn't fit in amongst the small yellow romantic houses - also the establishment didn't become an immediate success. Therefor due to this conflict about liking the building or not, the non-likers began a demolision in 1944, which meant that the building suddenly disappeared. Arne Jacobsen got the message about the demolition while he stayed as a Jewish refugee in Sweden - and as you can imagine this made him really angry.
In Ghost Tent, the bathing establishment is reconstructed with banners after a sketch of the building found in the local archive in Dragør. The reconstruction is made together with the audience that turned up (local people), myself and two performers carrying and arranging and placing the transparent banners that play up against the wind.

Tents and air-pockets made with guidance and support from Cecilie Bendixen tekstilerum.dk
Supported by the Danish Arts Foundation, and Dragør Municipality.
Photograper: Maiken Kestner