Flower Drop 2021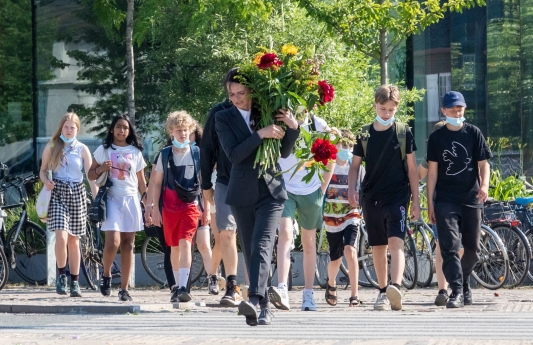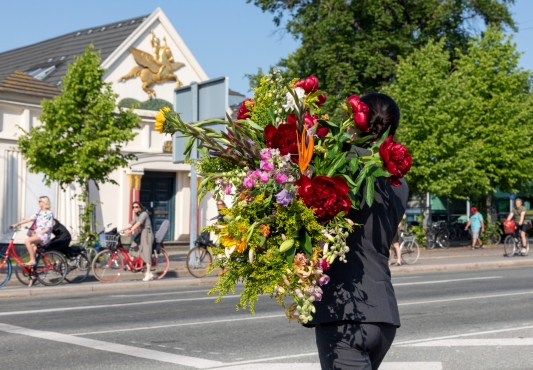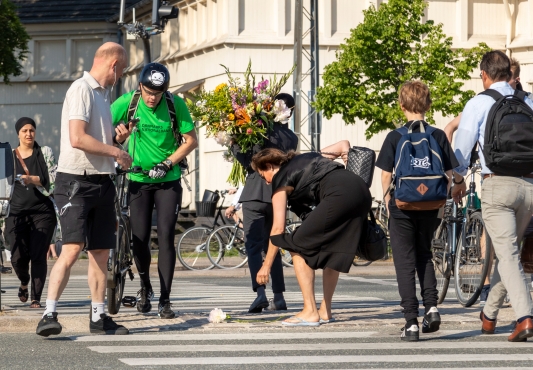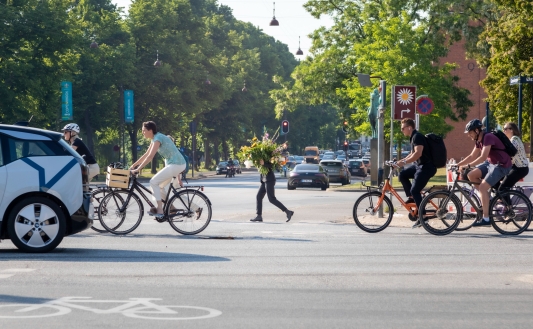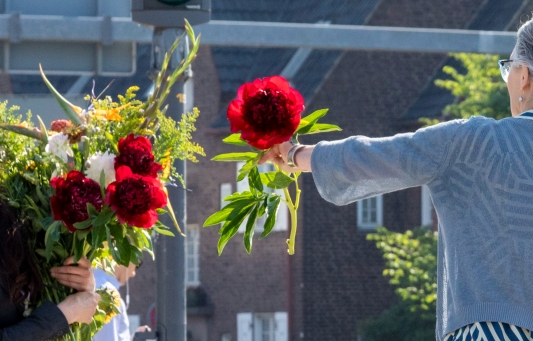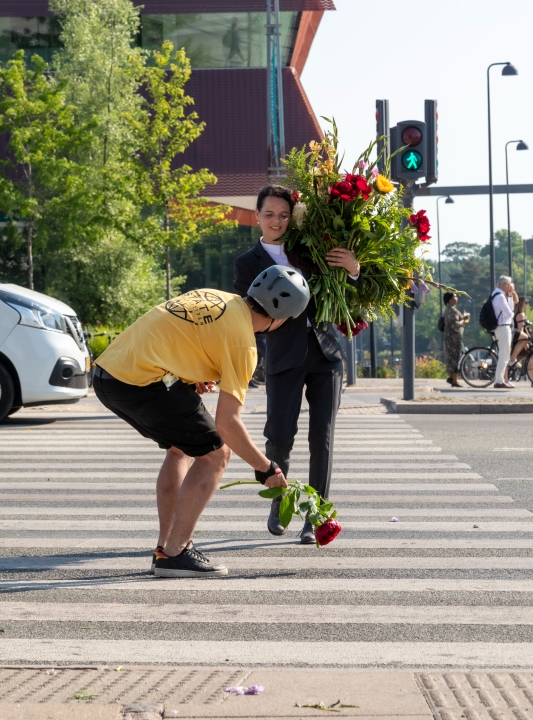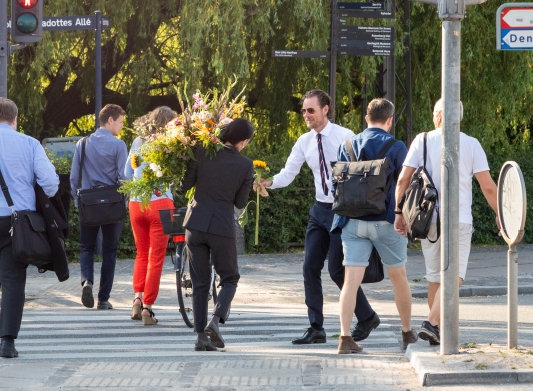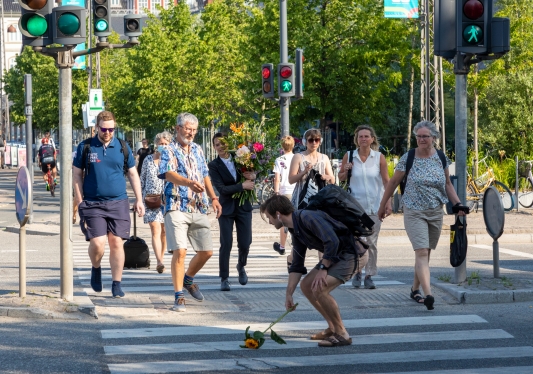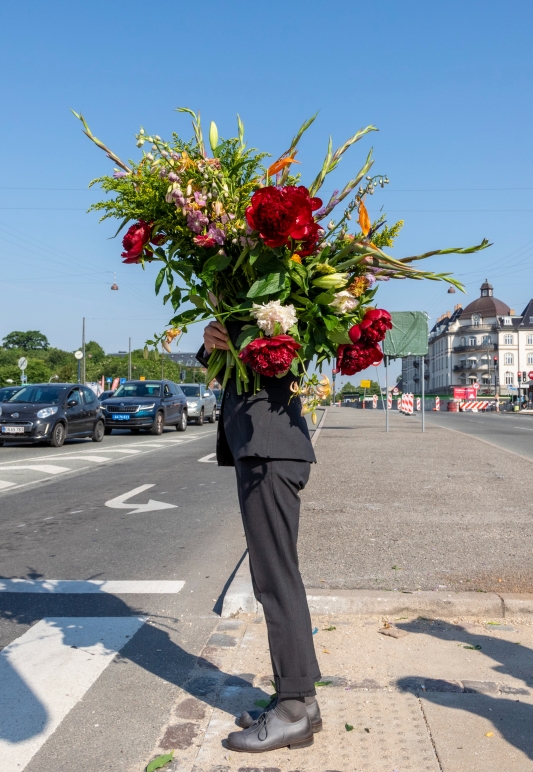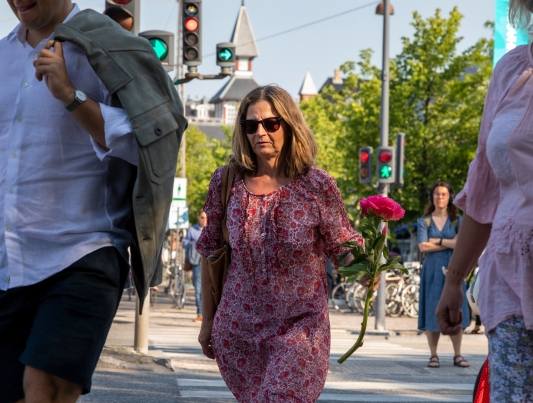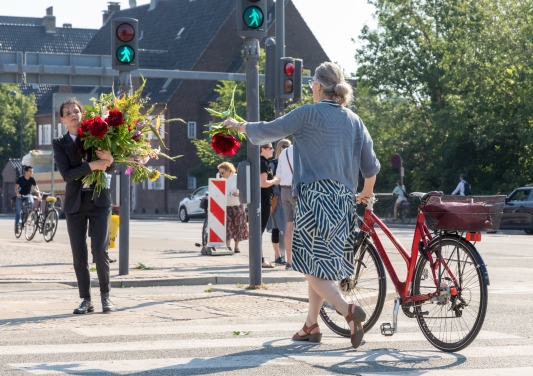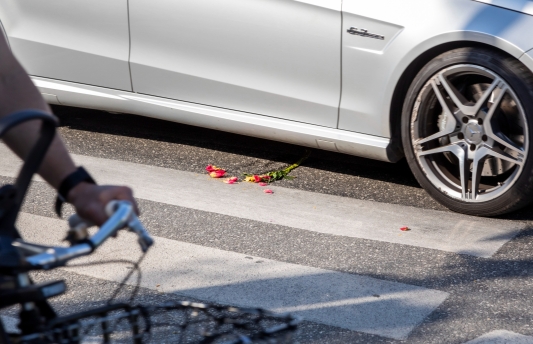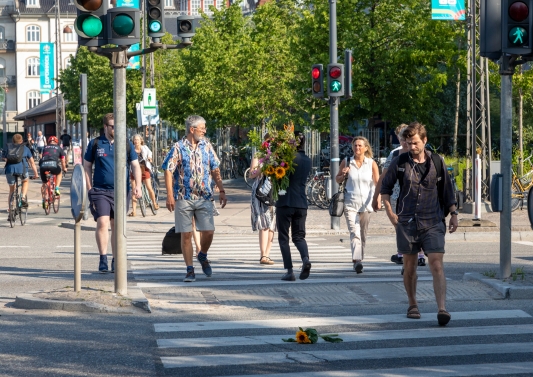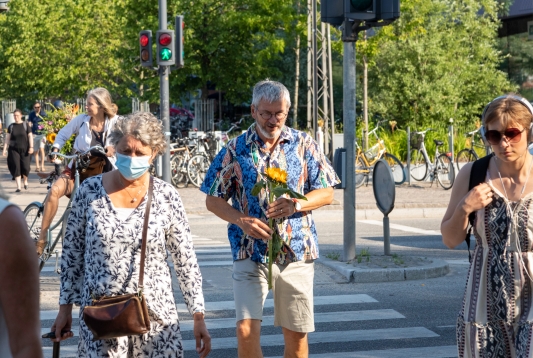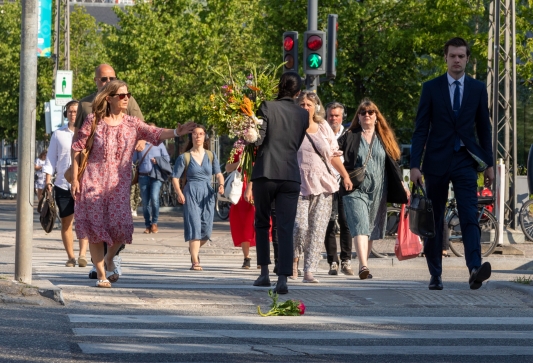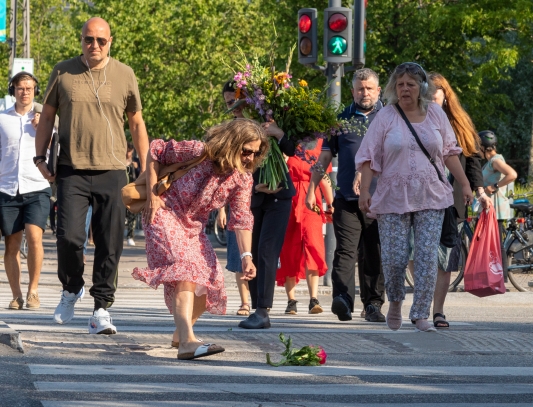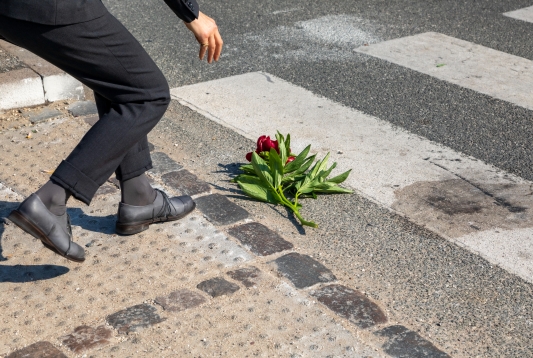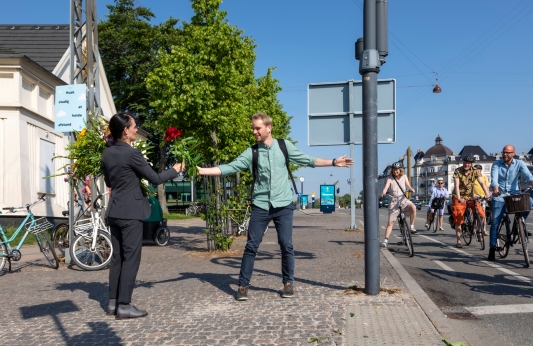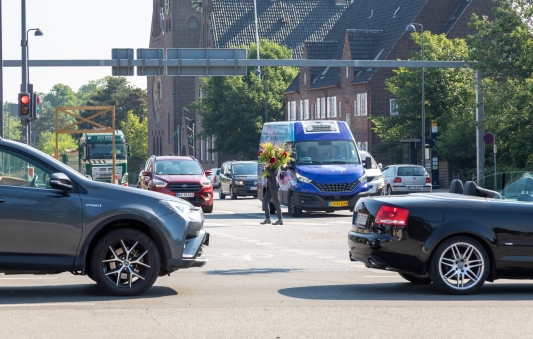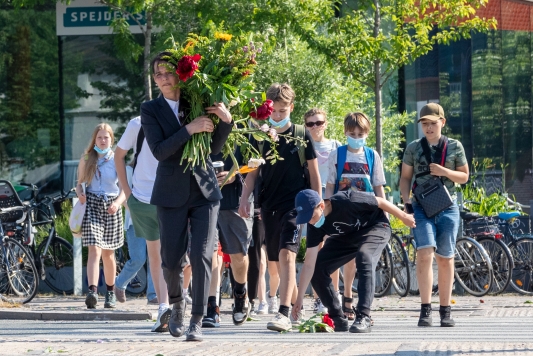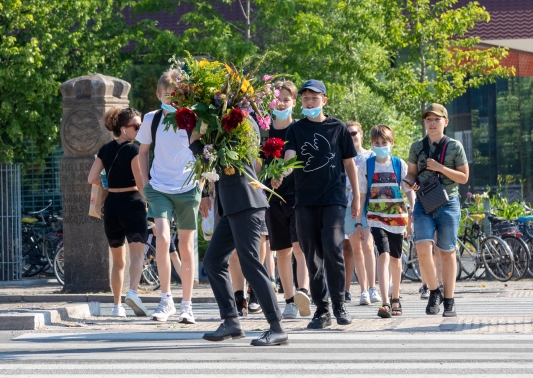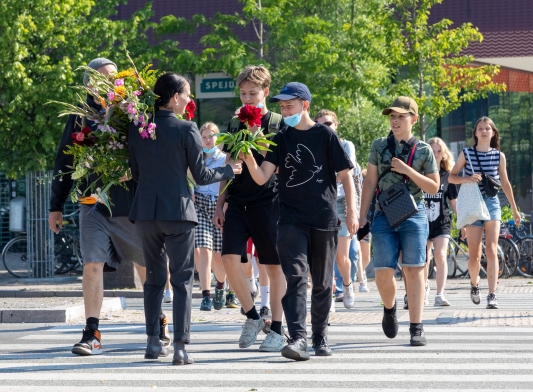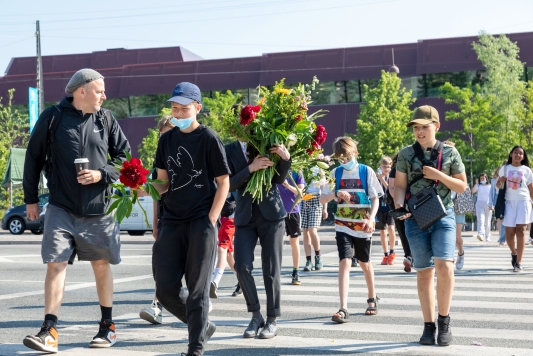 Flower Drop
Molly Haslund: Friday 18 June, 8-10 am
DEN FRIE CENTRE OF CONTEMPORARY ART
OSLO PLADS 1
DK - 2100 COPENHAGEN Ø
During the performance, Haslund moves around the area of Den Frie Udstillingsbygning carrying a huge bouquet of flowers in her grey suit. Every now and then she drops a flower.
Thanks to Den Frie and to Tableau for providing the bouquet.
DEN FRIE MORGEN (THE FREE MORNING)
Den Frie Morgen is back with a series of performances in the area around Oslo Square. During the month of June, the morning will see performances by Adam Christensen and Deniz Unal, Molly Haslund, Jeanette Ehlers and Kristoffer Raasted on the following days:
Adam Christensen and Deniz Unal: Thursday 17 June, 8-10am
Molly Haslund: Friday 18 June, 8-10 am
Jeanette Ehlers: Tuesday 29 June at 8-10 am
Kristoffer Raasted: Wednesday 30 June at 8-10
The Free Morning is a collective term for a series of morning events presented by The Free Exhibition Building in autumn/winter 2020 and summer 2021. The first series of The Free Morning unfolded in 2020 with performances by Bjørn Nørgaard, Eliyah Mesayer, Kasper Hesselbjerg and Lilibeth Cuenca Rasmussen. In addition to performances, the programme also features artist talks in the exhibition building's café.
Photos by Malle Madsen