Choreographies of The Social 2019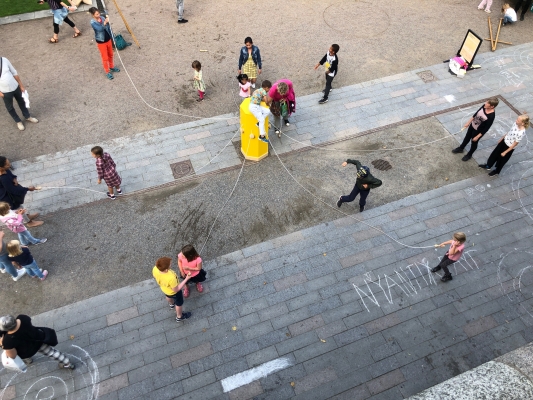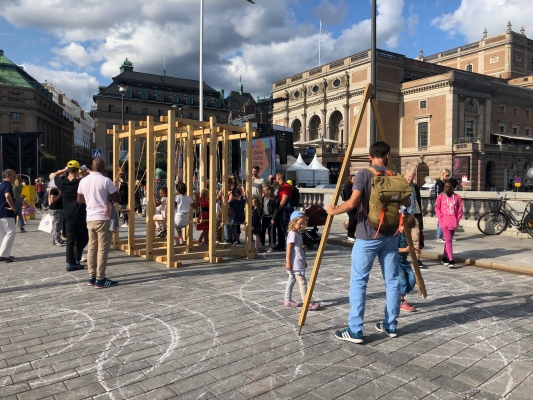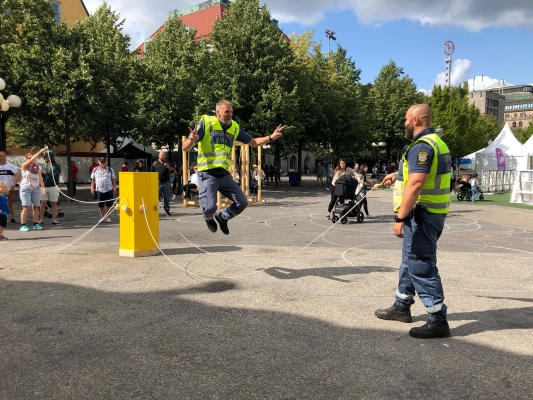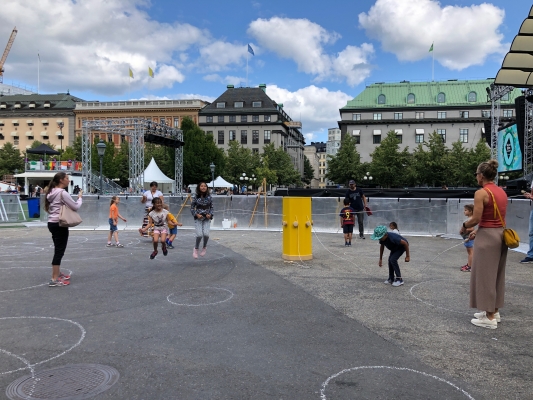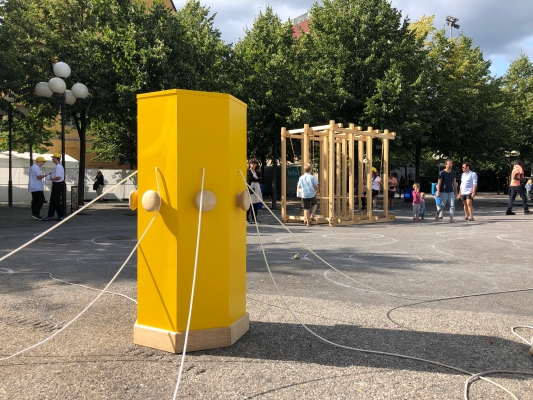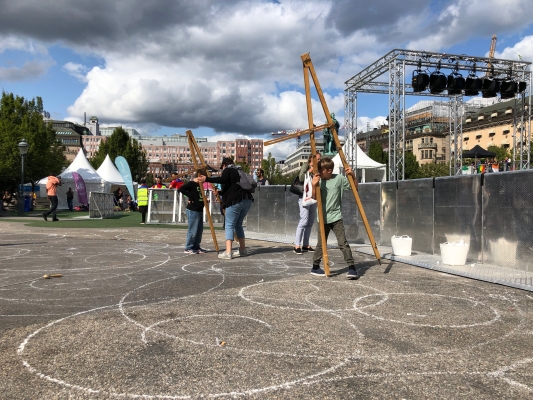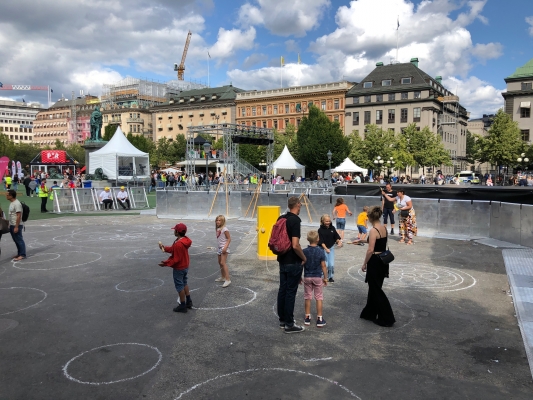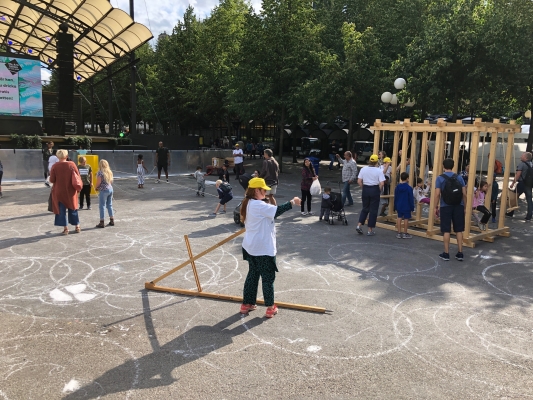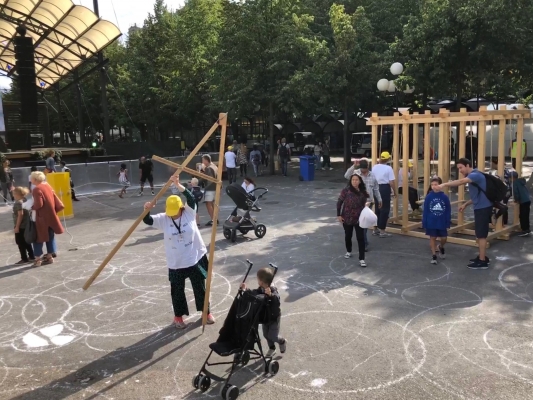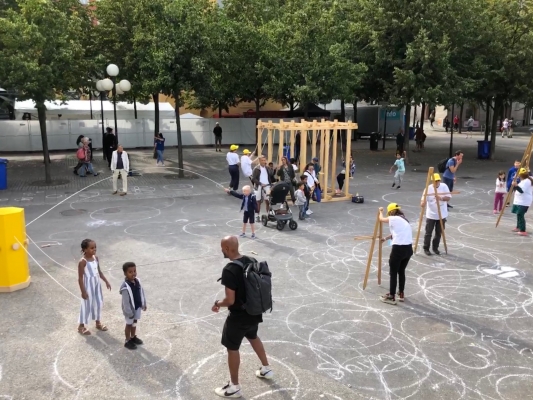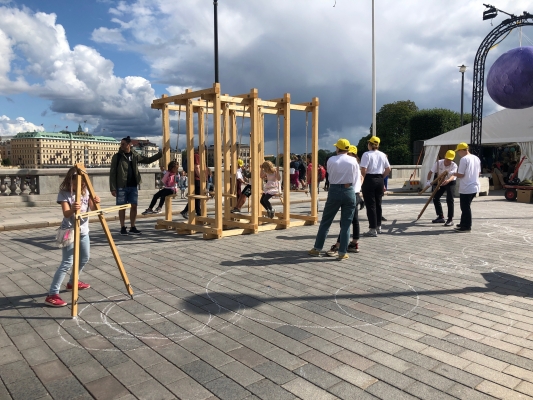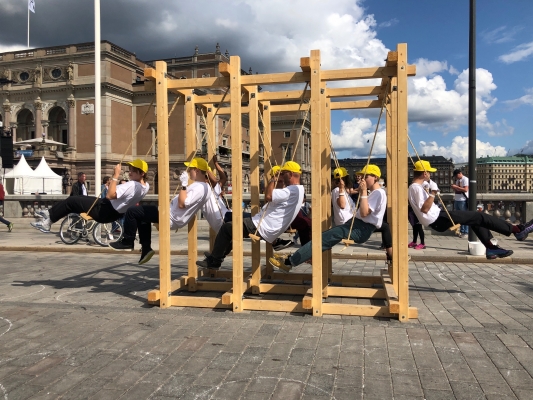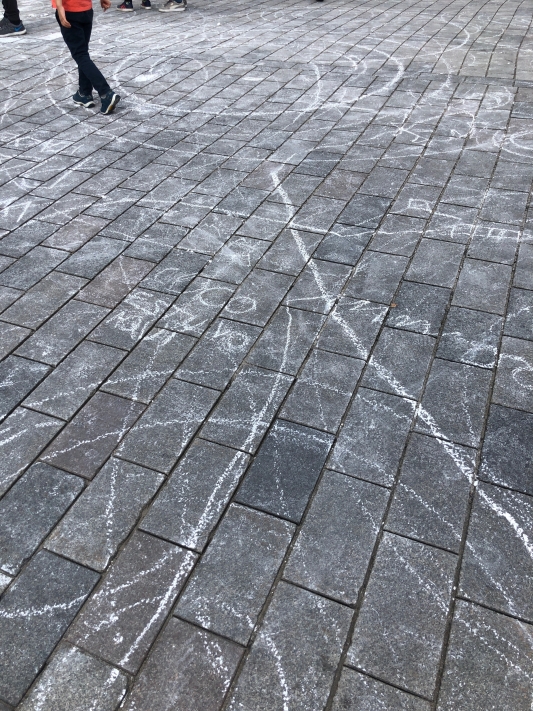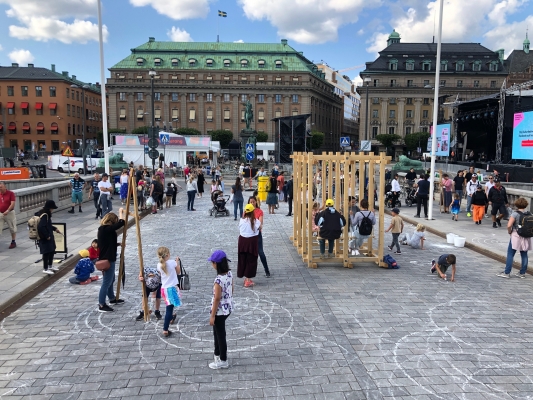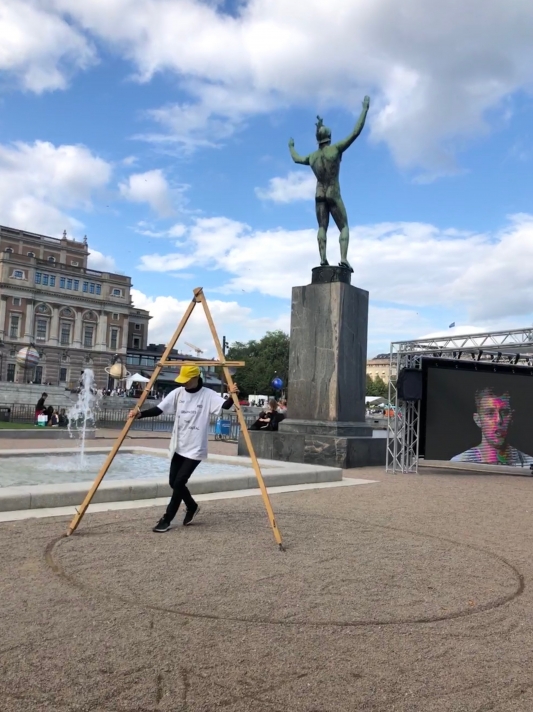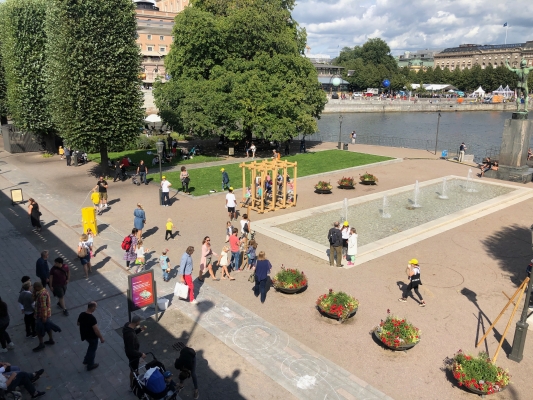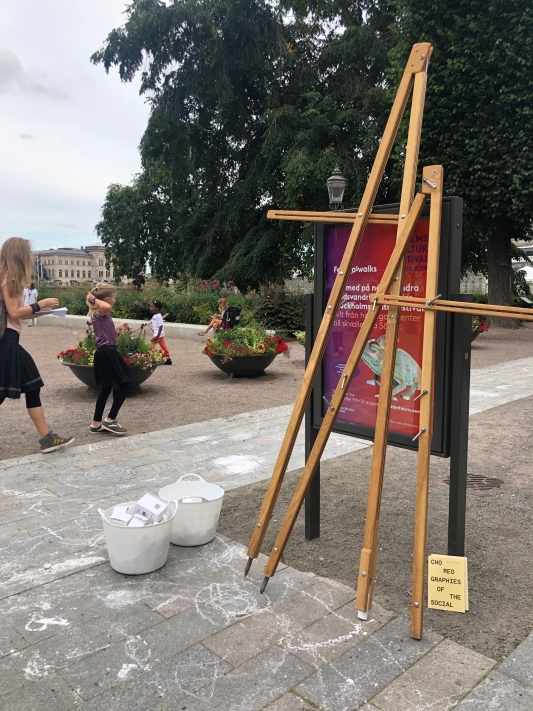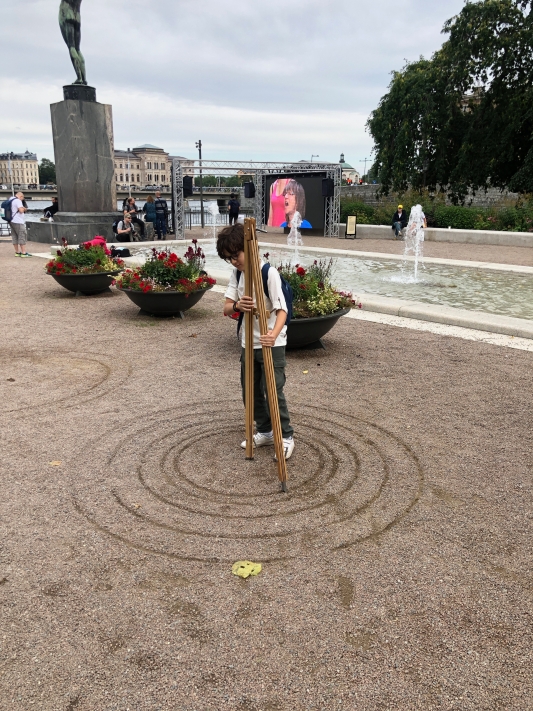 Choreographies of The Social 2019
Group show in public space, Stockholm, Sweden
Curated by Edi Muka
Familiar objects like skipping ropes, math compasses and swings are integrated in various kinds of utility systems, where coordination and collaboration between the individual participants becomes imperative. The participant's motor skills are challenged as well as their ability to coordinate group movements in order to make the optimal systems in the coordination models work. When this succeeds a common rhythm is generated that transforms the utilities from commonplace play objects to complex collaboration modules, where the individuals in the group are dependent on each other.
With the models' suggested choreographies and audience participation, Haslund delves into an ongoing investigation of how hedges, walls, lines and other abstract enclosures in our physical surroundings demarcate and define our scope of action as well as our social interactions.
During two weeks in August 2019, and in connection to Stockholms Kulturfestival, the public encountered a diverse range of artworks such as installation, video, performance, sound, experiences, theater and an assembly.
Choreographies of the Social presented new works by Jonas Staal, Shilpa Gupta, The Bridge Radio, MYCKET och Public Movement, as well as existing works by Ingela Ihrman & Maja Salomonsson, Klas Eriksson, Molly Haslund och Cecilia Parsberg.
Choreographies of the Social explored the changing field of social relations. The project was informed by artistic and activist practices that investigate how we relate to one another and to the world around us. The different works addressed inherent social tensions and the global dynamics of our time.
Line up + curator text by Edi Muka:
https://publicartagencysweden.com/konst/choreographies-of-the-social/
Arranged and supported by Statens Konstråd, Stockholm, Sverige
Photos by Molly Haslund