Balcony 2013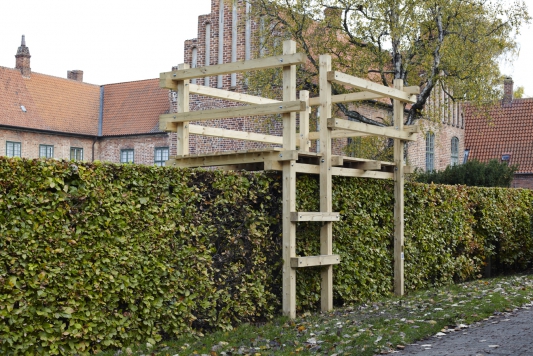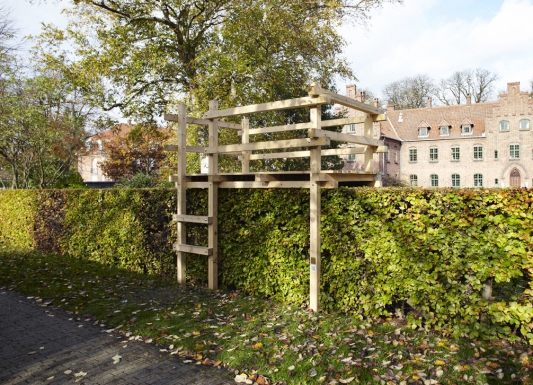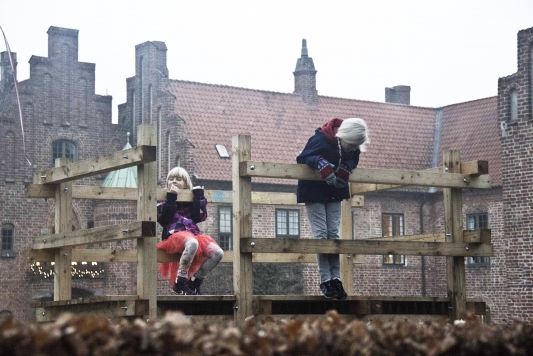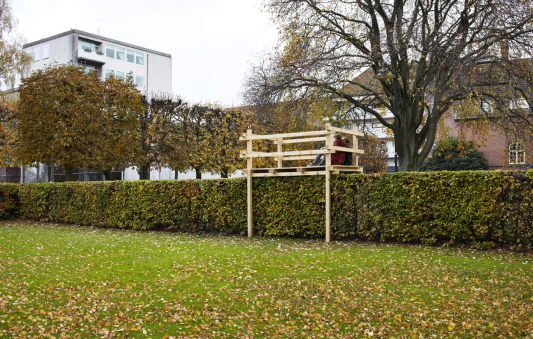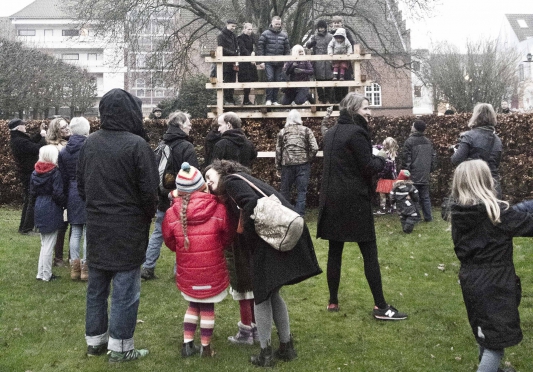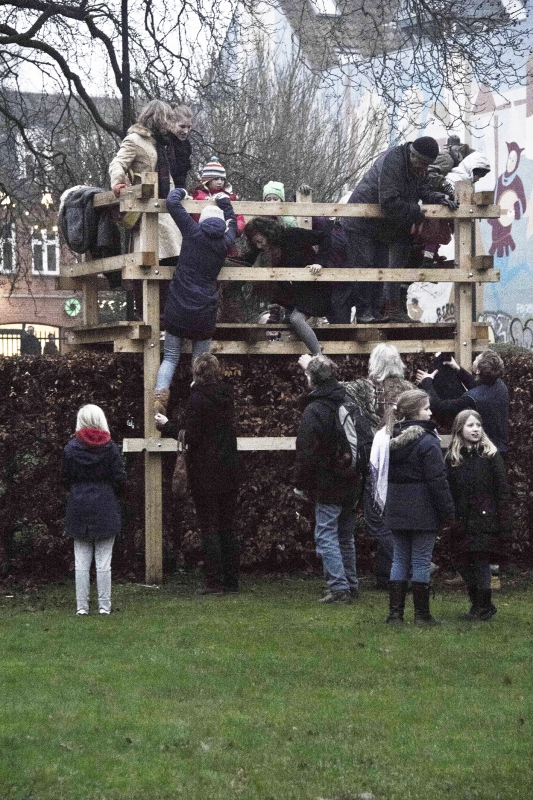 Balcony
Koordinationsmodel V
Rock Around the World
MOCA Museum of Contemporary Art, Roskilde
September 21st–December 15th, 2013
The platform, the balcony was placed at Klosterstien between a small public park and Roskilde Monastery.
''Often there is an underlying story behind: The old Monastery balcony is built in relation to a hedge that forms a 'wall' round the Monastery. I was shown around the city during my initial meeting with the museum, and I noticed a great many hedges everywhere and wanted to use them for something. The hedge at the Monastery is very significant and monumental and has a very clearly defined purpose: It frames the Monastery property and simultaneously prevents access and unwanted observes. Later I took a tour of the Monastery, guided by manager Søren Lyder Jacobsen, who spoke about ghosts, executions, the gardens, and the history of the Monastery and it's current function etc.''
''He told me that once virgins used to live at the Monastery. They very young when they arrived and had very little to do with the outside world but at some point a stand was built so they could step up and look out at the street life on the other side of the hedge. My Balcony is built exactly in relation to the dimensions of the hedge. It is an exact and simple construction that somehow reflects the old Monastery, and its balcony, yet it can be freely utilized and is completely open to interpretation. You can use it as lookout, because you can peer directly into the Monastery area routines or viewing the park in the other direction, or it can function as a stage–you will get noticed when stand there. It also resembles the historical concept of ​​a place of public punishment –or the realization of a dream of being able to stand or walk on hedges. Very different references combined means that the Balcony can be perceived as an extension that incites activities or thought about functionality and action.''
''One could say that these two sculptures in particular; the balcony and the bench, blend into their surroundings - they imitate or draw upon the existing architecture or municipal design. I draw attention to limitations or emphasize something functional in the existing structure by adding to it or making small changes. The Balcony signals a certain natural air and sense of belonging, because it was designed to suit the hedge but the steps are made, so you'll probably need a hand, at least when climbing down.'' Exerpts from interview by Anne K. Iversen
The balcony was also in use as part of the final performance Cruel Act
Supported by the Danish Art workshops
Supported by the Danish Arts Council Committee for Visual Arts

Photographers: Matilde Haaning, Lea Nielsen, Molly Haslund.