7 Songs Umeå 2005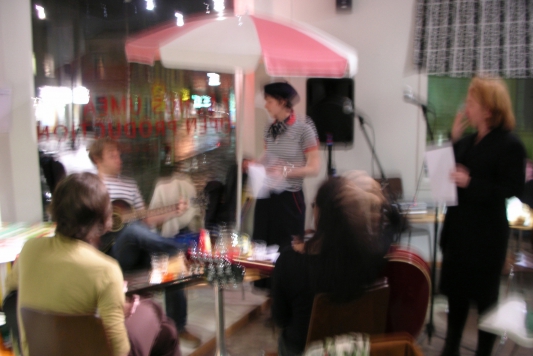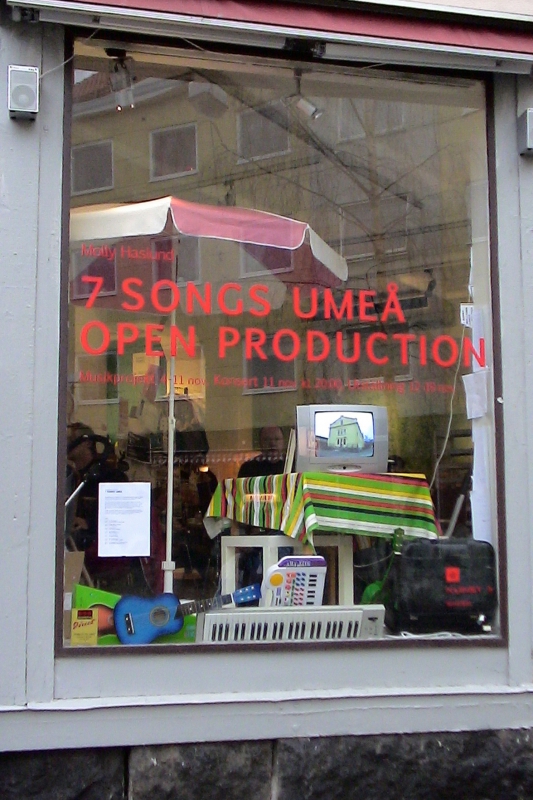 7 Songs Umeå
2005 Production of site related songs and music in Umeae, with local participants.
The video shows a single image from each of the seven locations we visited each of the seven days.
The matching sound track is the music created and written in relation to those places.
Supported by the Danish Arts Council Committee for Visual Arts'
7 Songs Umeå (2005)
For her graduation show at Glasgow School of Art Haslund organises as series of open workshops based at the art centre where the exhibition is held. Each day, a new workshop takes place, and together with the participants Haslund chooses a local site they start out by visiting – a park, a building site, a greengrocer, a lumberyard or a castle. On site, the participants make notes about what they see and experience, or write rhymes. Back on stage, at the exhibition venue they co-compose melodies, improvise, and write lyrics based on the material they have collected. At the end of the day the songs are performed and sound recorded. The video showing live footage from the location and the soundtrack of the recorded song is then screened on the stage where they have been written, composed and rehearsed. A total of 10 songs are produced, all created in 4-6 hours. Most of the participants have no formal training as musicians: at the core of the work are the collective processes and dynamic sense of community that evolves during the intense collaboration.