BILLBOARD ISTANBUL 2020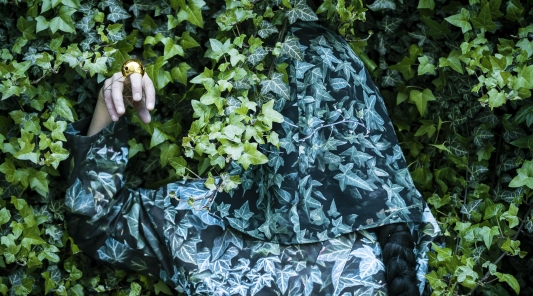 BILLBOARD ISTANBUL 2020, 5-18 oktober
Text in English:
View all the billboards an read everything about this amazing project:
https://billboardistanbul.org/
BILLBOARD ISTANBUL 2020 is a two-week long exhibition in the public space of Istanbul that brings together and exhibit 115 Turkish, Moroccan and Nordic contemporary female artists and selected students from the Royal Danish Academy of Fine Arts in Copenhagenand Mimar Sinan University of Fine Arts in Istanbul. From October 5th-18th, 2020 the billboards will be full of photographic images by the female artist – raising awareness and encouraging public debates on gender issues, as well as bringing contemporary art to a wider audience of all genders and ages.
BILLBOARD ISTANBUL 2020 provides a more prominent, public site for very different stories and images than the advertising that dominates the streets of many cities worldwide. The project gives women the opportunity to express themselves on their own terms, and makes the city more open and creative city – for everyone. The aim is to build bridges between cultures and to challenge our ideas around urban space, gender and identity. The billboards are an important statement, making the work of women artists from Turkey, Morocco and Scandinavia visible.
CONCEPT AND PRODUCTION: The billboard project is the idea and concept developed by the Danish visual artist Hanne Lise Thomsen. Her art and projects focus primarily on dialogue with the surrounding society: the metropolis provides the platform for many of her projects. The complexity of cities, with their constantly changing atmosphere and multifaceted architectural spaces, is a key starting point and source of inspiration, and guides the overall choreography of each individual project.Thomsen has curated and realized BILLBOARD FESTIVAL CASABLANCA in 2015, the Billboard project WE ARE FROM HERE in Ramallah in 2012, and the citywide billboard project WOMEN2003 in Copenhagen and Malmö in 2003. The project is launched in collaboration with curator Lise Grüner Bertelsen and graphic designer Jeanne Betak. The current website was launched on September 18, 2020 and was developed by Ida Elisabeth Jensen.

ARTDOGISTANBUL
https://www.artdogistanbul.com/tumu/guncel_sanat/kadin-sanatcilar-istanbulda-bir-araya-geliyor.htm

Molly Haslund (DK)
— Camouflage Speech by Hedera Helix, 2020

The still is taken at a photo shoot during the production of Haslund's Virtual Reality movie Hedera Helix (Gekisai Dai Ichi), 2019. The character Hedera Helix (Latin for the plant ivy), played by Haslund herself, meets the female gang Gekisai Dai Ichi (Japanese for smashing and destroying). The two parts teach each other specific physical and vocal skills and end up performing a ritualized karate match in the public backyards of the district Nørrebro in Copenhagen.
The photo illustrates how Hedera Helix is hiding in the ivy covering her face with the camouflage ivy hoodie, giving a speech in a fictional language.
Before speaking she removes her golden clown nose from her face to place it on her hand, mimicking speaking through the clown nose, whilst moving her hand and fingers lively and rhythmically to the sound of her own voice.
The photo is made in collaboration with photographer Matilde Haaning